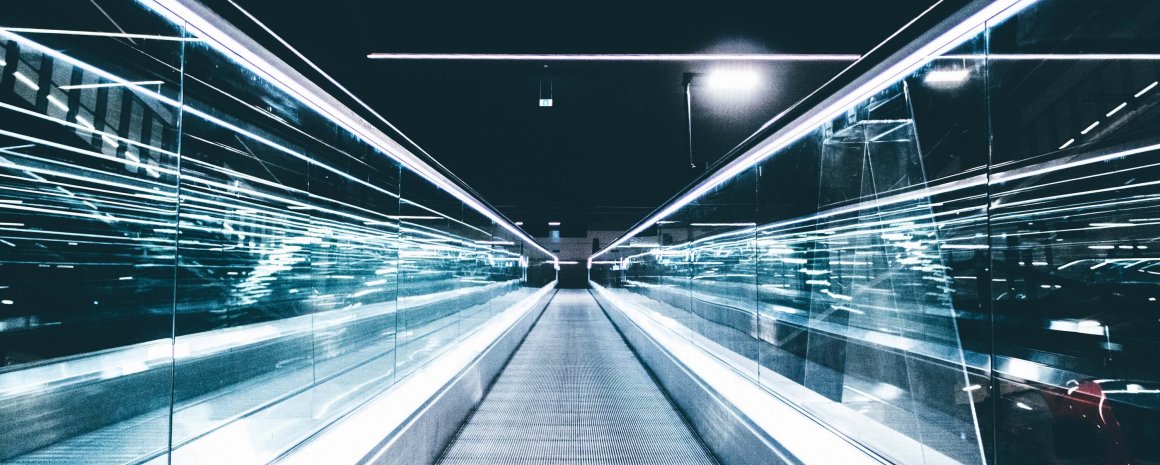 In the future, the distinction between online and offline will diminish. What "no-line" means for customers and companies.
No-line shopping
For how long are we going to put shampoo, a toothbrush and other everyday products in a shopping basket, queue up and pay cash? This type of shopping will soon be a thing of the past in the age of electronic goods systems and electronic wallets. Food and personal care products are considered to be the most attractive growth areas in e-commerce. The classic drugstore and supermarket as we know it is inevitably changing. At the moment it resembles a walk-in warehouse. If traditional healthcare and household retailers want to survive in the future, they have to change radically. Either they succeed in turning shopping into an experience, or they have to compete with the speed and convenience of online shopping.
Shopping malls are under pressure. More and more are being rebuilt at great expense – or have to close. Forever. Increasingly, customers are looking for worlds of experience – or, for the sake of speed, order via the Internet. "Online shoppers for food & personal care save time and avoid crowded stores for recurring purchases," reports the 2019 statista market report. That's right. No one wants to queue up for convenience products anymore. Especially when it comes to consumer goods such as razor blades and toothpaste where the same brands always end up in the basket. In fact, online shopping offers the "greatest potential for saving time and avoiding stress than in other market segments". These can be delivered directly to your home. The regional revenue distribution in 2018 is lead by the U.S. with revenues of US$63.5 billion, followed by China with 46.3 billion and Europe with 48.4 billion. The expected annual growth rates are promising: in China they will be 11 percent by 2023, in the USA and Europe around nine percent.
A channel for every moment
Shopping must be fun again, but how can this be done? When Internet giant "Amazon" took over the "WholeFoods" chain, it signaled that stationary retail is alive and kicking. It only needs new impulses, from Click-and-Collect to committed advice and tailor-made delivery models to the front door. This is the first step. The next logical step is to combine the best of both worlds – and to do it seamlessly. In the future, no one should have to think about which "channel" they are currently using to obtain or purchase information. No-line instead of online and offline: Customers want a continuous channel that fits them perfectly at all times and promises the fastest, most convenient or cheapest solution.
How this works is already shown today by a purchase at "Farfetch", which has developed from an online platform to a network of eCommerce and shop. The future of luxury fashion retailers lies in reinventing the customer experience through online and offline integration. With "Augmented Retail", for example, in the luxurious Browns boutique, acquired by "Farfetch" in 2015, "the magic of experience in a physical shop is combined with the advantages of online and digital experience". Anyone who picks up fashion items on the spot, for example, receives all the data on their app, which then makes suggestions for further items. On the sofa, everything can be easily reviewed and selected – home delivery is included. This is made possible by efficient data analysis and cross-channel technology.
A consistent customer experience
At "Farfetch", the end-to-end customer experience is achieved thanks to efficient data linking: "Retailers need a way to collect information about their customers while they are browsing in-store," says Jose Neves, founder and CEO of Farfetch,just as they collect data from online searches". Only the combination of both sources leads to true personalisation, efficiency and process optimisation. Gavin Williams, Director of Product, Store of the Future, at Farfetch, distrusts proprietary solutions that don't talk to each other.
We at rpc are convinced that the distinction between online and offline falls in favour of a permanent and consistent no-line. New store concepts require data infrastructures that intelligently link information between all channels. This blurs the boundaries between the worlds – with advantages for companies and customers alike, who combine electronic speed and convenience with special experiences on site, which they in turn immediately post and share. Customers are the best brand ambassadors when they feel they are perceived and understood immediately and at all times. It has to be simple, convenient and in real-time. These users are then willing to spend more money wherever they are.
This article was also published on LinkedIn.
Sources:
eCommerce Report 2019 – Food & Personal Care
https://aboutfarfetch.com/about/store-of-the-future/
http://www.executivestyle.com.au/farfetchs-store-of-the-future-will-change-the-way-you-shop-gvk0ka#ixzz5oBdXnVSb
https://www.essentialretail.com/analysis/58ef5d5dbd664-farfetch-wants-to-power-your-digital-store/
https://www.manager-magazin.de/unternehmen/handel/amazon-kauft-lebensmittelhaendler-whole-foods-fuer-13-7-milliarden-dollar-a-1152508.html
contact our retail trends partner
expert
Jan Schemuth
Managing Director
about
Jan Schemuth is managing director and chief financial officer of rpc. He is responsible for new client accounts and markets, business development, and operative business management.