customer orientation with an agile framework
Agility and agile methods are gaining further importance. Proof of this can be seen especially in traditional companies that try to achieve agile transformation using various initiatives. Phrases such as "customer centricity", "(agile) transformation", "customer journey" and "customer needs" are omnipresent. But is agility the best approach for all companies?
Why an agile framework increases customer orientation
It seems that especially large, traditionally oriented and hierarchically structured companies face numerous problems when aiming at customer centricity by applying an agile process. But agility has already proven its potential to improve customer experience – however, the road to reach greater customer centricity through applying agile methods seems to be much longer for those companies. Still, even recognized problems facing large or traditional oriented companies through agile transformation can be solved. Our recommendations follow.
Five steps to transformation
#1: political interest
Political interests describe the problem of hierarchical reporting structures and the fact that management interest may overshadow customer needs.
How can a company overcome political interests for more customer centricity through agile methods?
Many companies have established straight bottom-up reporting lines with decision-making happening at the top level while knowledge about customers as well as customer contact happens on a lower level in the hierarchy. Empowering teams to make decisions while the management focuses on providing teams with structures and information flows that enable them to make those decisions requires a change in mindset. Therefore, well-prepared organizational change management processes are required.
To speed things up, it can be helpful to change team structures. Implementing self-organized teams or task forces (dealing with concrete customer needs) besides the existing traditional hierarchy can be the first step in breaking up existing structures. If successfully implemented, this might drive the willingness to change towards a more agile way of working to the employee level as well as to the top-management level.
moving from hierarchical silo-organizations to cross-functional and agile teams
#2: behaviour in success
In the past, success often relied on strict product centricity. With this approach, economies of scale became important. The more human resources and budget that were invested in a product, the better the expected outcome regarding product quality and, finally, demand for the product. When looking at agile methods, many large companies apply the same idea when transforming agilely: Enlarge teams with human and financial resources to become more customer-centric and improve customer service.
But is this a valid assumption?
This approach conflicts with the idea of agility to work in relatively small teams with rapid prototypes (to seek early customer feedback). Providing too many human and financial resources to solve a customer need will slow the process and lead to a loss in profitability due to excessive and unnecessary outlays. In an agile setup and agile framework, financial resources as well as development time and resources are fixed and output is the only variable.
#3: willingness to change
Successful change requires a critical number of people leading that change. Pushing the change from the top down will lead to many more blockades and therefore negatively influence a company's productivity during the change process towards agility.
But how can employees be convinced of the need to transform agilely?
With the implementation of a parallel organizational structure based on voluntary self-organized team work besides the existing organizational structure, a company can try to gain supporters for further transformation towards agile methods. By driving change from the bottom up, the critical number of employees supporting an agile way of working can be achieved.
#4 silos and dependencies
In many companies, strong silos impede the needed level of cross-functional collaboration to successfully transform agilely.
How can those silos be dissolved apart from a hard change by implementing new structures (that are then potentially not accepted)?
The structure shown below provides a good approach to dissolve a traditional silo structure and enhance cross-functional collaboration. To successfully implement these cross-functional teams, it is essential to have a common vision that the team members strive for. Before implementing a second team structure parallel to the existing traditional hierarchical structure, it must be ensured that the agile teams are challenged with a vision of what needs to be achieved within the team. Furthermore, it can be helpful if all members of the agile team are available for the project within the same time slots and ideally can collaborate in a common team space
#5 zero failure tolerance
Many companies today are still strongly focused on product quality and are afraid of the fact that non-perfect products will negatively influence their brand reputation.
But is this the truth?
In the new generation of customers that is emerging, their focus shifts rather from high-quality products (developed in long development cycles) to innovative products (released after short development times). Customers will be more satisfied by finding innovative and creative solutions to their needs immediately even if they are not perfect. This value for customers is still higher than receiving a perfect solution but with the need to wait for it a longer period.
The ideas that have been presented provide first steps that can be taken quickly as a starting point for a constant and successful agile organisation and help to overcome common problems in agile transformation. When looking for customer-centric approaches, agility provides a full set of options, frameworks, methods and tools for all kind of companies.
But it is necessary to apply the "rules" of agility to the transformation itself: Transform with conviction, seek early acceptance (internally from employees, externally from customers) and if the transformation fails, then at least it fails quickly. As the time of product centricity is coming to an end, the need to organizationally transform in a way that works for your company is essential to be relevant for the customer in the long-term.
This article is based on the already published article "Agile Methods and Customer Centricity: Is It All Just a Fairytale?"
For more information about rpc – The Retail Performance Company please see www.rpc-partners.com.
The article is also published on LinkedIn.
contact our consulting partner
expert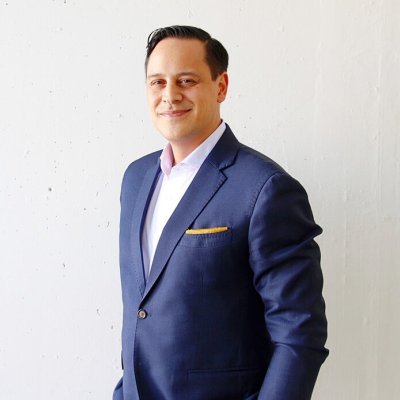 about
Patrick Pfalzgraf heads the Financial Industry division at rpc. He is a proven industry expert for financial industries with a focus on digital transformation, strategy, sales performance and operational excellence.