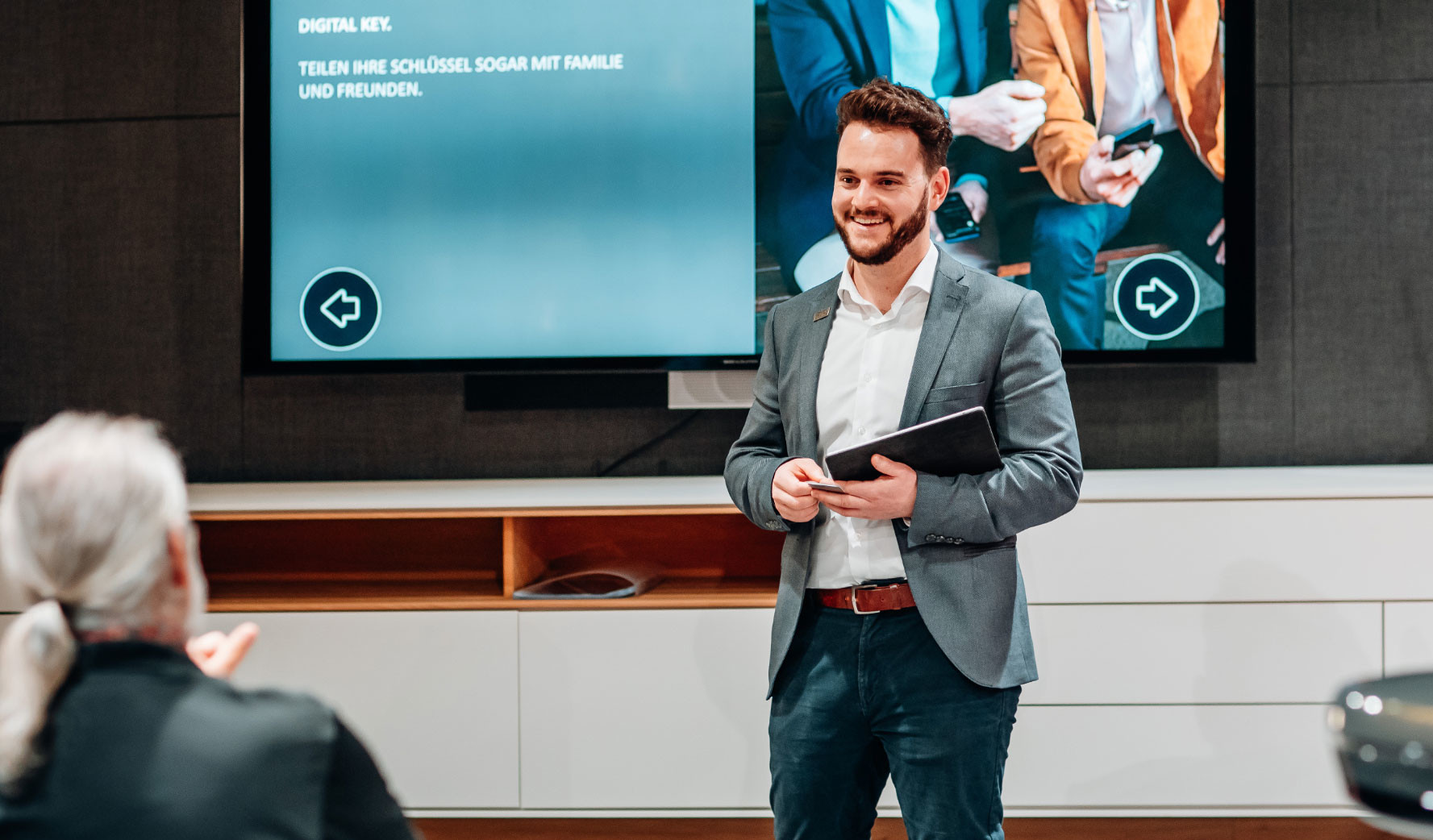 Success Story
Strengthening customer engagement
​
Automotive
By designing and implementing the "BMW Classrooms" event platform, we successfully enable new and existing customers to experience the products and services of the BMW brand more effectively.
Client: BMW Group
Project: BMW Classrooms
Due to a very extensive product range offered by BMW, it is increasingly difficult for new and existing customers to identify and understand the relevant products. As a premium learning experience, BMW Classrooms offers a platform for an interactive exchange to explain the product functionalities to customers more detailed.
Our solution includes the development of an interactive media package that can be easily and continuously adapted to show the latest information and features. The user-oriented hardware and software solutions are designed in such a way that dealers can select different scenarios at any time and respond directly to the needs of the participants within different settings and even events.
With BMW Classrooms we found a way to strengthen the connection between dealers and customers, allowing them to generate new leads, increase customer loyalty and bring the customer journey to a new level.
Approach in detail
1
Introduction and Guideline​. The Classroom hosts are given a selection of helpful documents to help them prepare and conduct a classroom.
2
Interactive Powerpoint​. We produced an intuitive interactive media selection that shows the key features of the classroom software or process being explained.
3
Checklists​ were developed for the Classroom host to run the event in a seamless way.