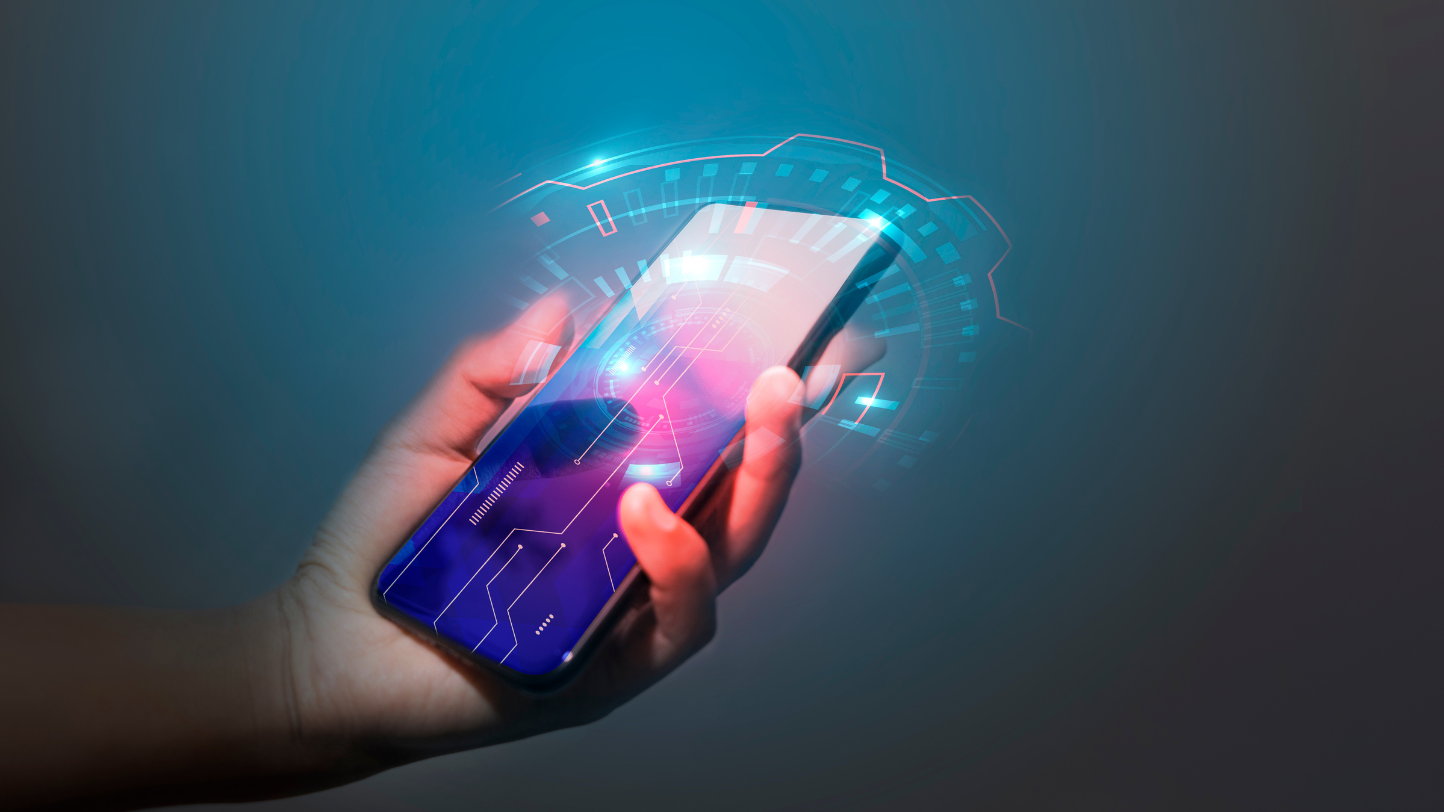 Elevate Your Brand with Expert Social Media Marketing
Social Media Marketing is not just a buzzword; it's a critical aspect of any successful marketing strategy. The digital age has transformed the way businesses interact with their audience, and social media is at the forefront of this revolution. Are you ready to harness the power of social media to take your business to the next level?
Did you know that 71% of consumers who have had a positive experience with a brand on social media are likely to recommend it to others?

This statistic underscores the immense impact of social media marketing on brand advocacy and word-of-mouth promotion. When your brand engages effectively on social media, satisfied customers become your brand ambassadors, spreading the word about your products or services to their networks. This organic growth can be a game-changer for your business.

We show you how it's done!
Why Social Media Marketing: The All-Rounder of Marketing Strategies
Social Media Marketing is not just a singular facet of marketing; it's a versatile all-rounder that offers a multitude of benefits and opportunities for businesses. In this era of digital dominance, it's essential to understand the importance of social media marketing and why you should invest in it.
Unmatched Reach
With over 4 billion active social media users worldwide, platforms like Facebook, Instagram, and LinkedIn offer unparalleled access to potential customers.
Cost-Effective Marketing
Traditional advertising methods can be costly, while social media marketing offers cost-effective ways to promote your business.
Improved Customer Engagement
Social media offers an opportunity to engage, respond to inquiries, and gather feedback in real-time, fostering a strong customer-brand relationship.
Data-Driven Insights
Social media platforms provide a wealth of data and analytics that can guide your marketing efforts.
Increased Brand Awareness
By consistently sharing content and engaging with your audience, you can establish a strong brand presence and boost awareness among your target audience.
Global Exposure
Social media breaks geographical barriers, allowing your business to reach a global audience. It opens up new opportunities for growth and expansion into new markets.
Your customers are on social media — but so are your competitors.
Gain competitive edge by unlocking the full potential of Social Media Marketing!
How we help you reach your full potential
on social media
We offer a range of services designed to suit your specific needs.

Content Creation
We have a talented team of content creators who will craft engaging and relevant content, including posts, images, videos, and articles, to captivate your audience and keep them coming back for more.

Community Management
Engaging with your audience is key to building a loyal customer base. We will manage your social media accounts, respond to comments and messages, and foster meaningful connections with your followers.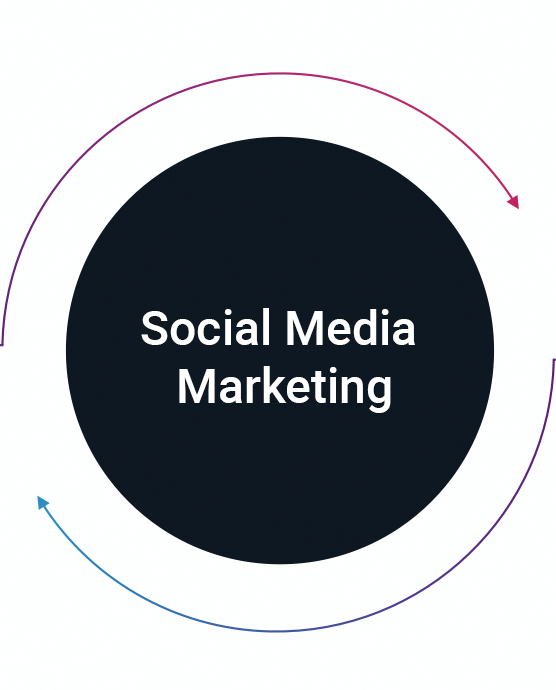 Social Media Advertising
We can help you design and run targeted ad campaigns to increase brand visibility, generate leads, and drive sales. Our advertising experts will ensure that your budget is utilized efficiently.

Analytics and Reporting
We provide regular reports on the performance of your social media campaigns. Our data-driven insights will help you make informed decisions and continually improve your strategy.
Our process

Explore
We explore and analyze your needs
Set social media targets that align with your business objectives. A social media audit includes:
Assessment of S.M.A.R.T. goals
Target group analysis & competitor analysis
Health Check: Assessment of as-is-situation of social media profiles

Think
We develop an individual strategy based the customer journey
Development of a social media strategy based on your needs.
Creation of a guideline for a uniform visual language for cross-channel communication​
Content strategy including establishment of content categories
Use of the latest social media trends and tools provided by the platform​
Act
We implement the strategy and empower people
Implementation of the derived strategy on social media and operational support in day-to-day business.
Setting up a content calendar​
Creating content that adds value to target audiences
Community management
Paid advertisement
Transform
We enable longterm change by continuous optimization
Further development of the social media channels and optimizing social strategy.
Tracking & reporting of performance data​
Derivation of best practices​
Testing, evaluating and adaption of the implemented strategy
Debunking Social Media Myths

Social Media is only for young people.
While it's true that many young people use social media, it's a misconception to believe that it's exclusively for them. Social media platforms cater to diverse age groups. In fact, a significant portion of users falls into the 30-65 age range. Regardless of your target audience's age, social media can be a valuable channel for reaching and engaging with them effectively.
Social media is only for B2C companies.
Social Media Marketing is not limited to B2C companies. B2B companies can also benefit significantly from social media. Platforms like LinkedIn are ideal for building professional networks, showcasing expertise, and connecting with other businesses. B2B companies can establish thought leadership, generate leads, and strengthen partnerships through social media.
Social media is all about getting likes and followers.
While likes and followers are important metrics for assessing your social media performance, they're not the sole indicators of success. The real value of social media lies in engagement, brand awareness, customer interactions, lead generation, and ultimately, conversions. It's about building meaningful connections with your audience and driving tangible business results.
Social media is only for big brands with big budgets.
Social Media Marketing is accessible to businesses of all sizes, not just big brands with substantial budgets. In fact, social media provides cost-effective advertising and marketing options that can be tailored to fit your budget.
Related Offerings

Content marketing & Stragety
Need exceptional content to increase visibility and strengthen brand awareness? We got the perfect offer for you!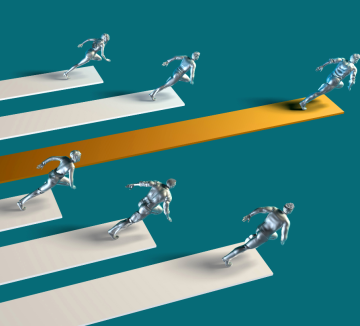 performance marketing
Ready for real results? We will craft a tailored strategy that will drive traffic, boost conversions, and maximize your ROI.