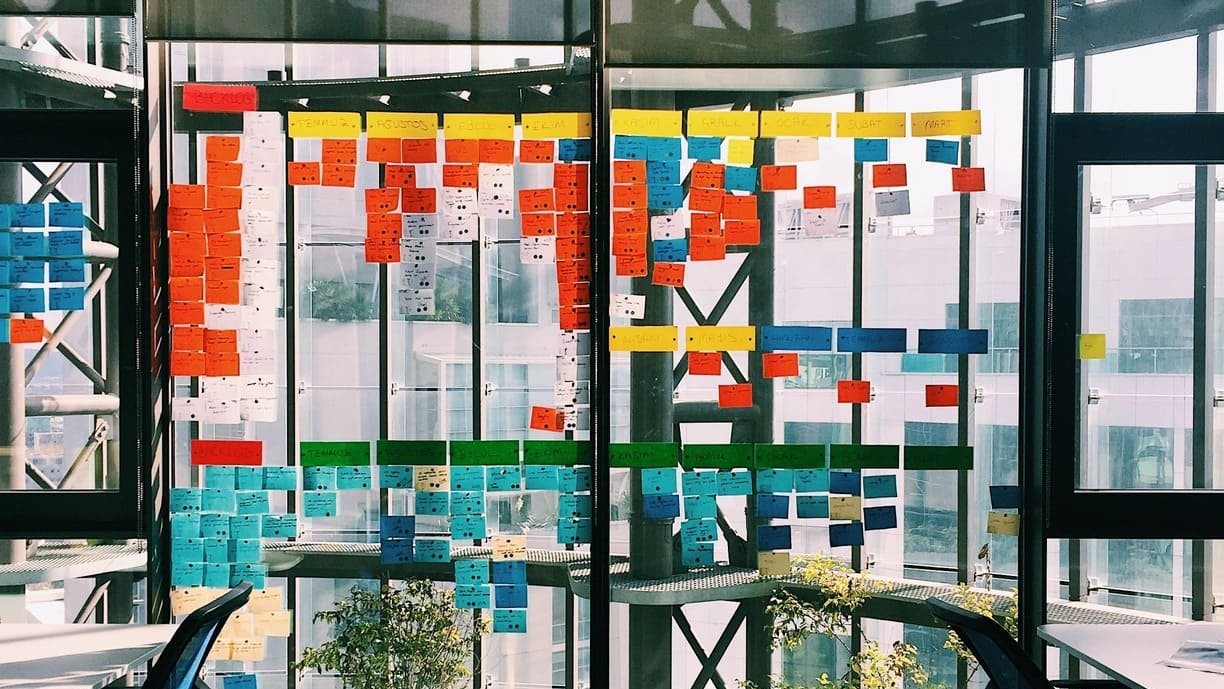 Agility as Key to Success
Agile... not fragile
Agility is the cornerstone of success in an ever-changing world. Only through continuous development and rapid, efficient adaptability can companies keep pace with the times and turn challenges of the present into opportunities for the future.
It's not about what agility can do for you, but about what you can do with agility. With us, your agile transformation achieves:
Openness to change – and to opportunities
Increased ability to adapt to shifting priorities and changes
Successful handling of uncertainty and insecurity
Meeting expectations – both external and internal
Increased team satisfaction and motivation through self-organisation while maintaining transparency
Shorter development and market launch cycles
Unleash your full potential of agility with us!
70% of all change and transformation projects fail –

w

hy
?
With us, you belong to the successful 30%.
Let's shape your successful agile transformation together!
Unclear vision and strategy, lack of a clear concept
Overemphasis on initial approaches, without (gradual) adaptation
Inadequate team formation
Lack of appropriate leadership and sponsorship
No resistance and uncertainty management
Poor communication
Low (employee) motivation and no change agents
Insufficient stakeholder engagement
Inadequately established change and follow-up processes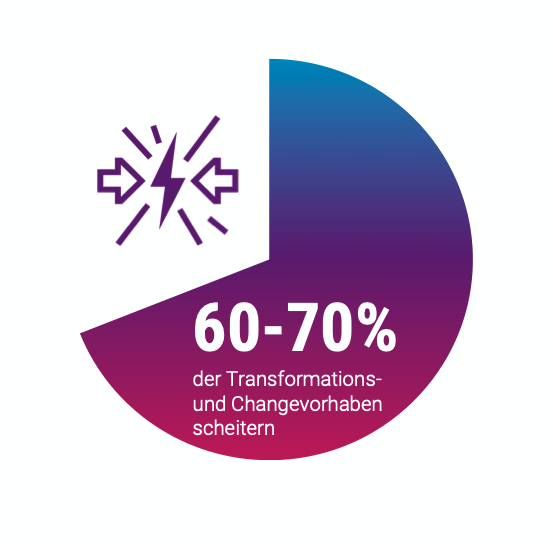 Our approach is unique...

... and turns your agile transformation into a success story.

Agile Coa
ching
For us, (agile) coaching means providing personal support for executives and employees who are navigating a process of change and thus facing a variety of challenges.

Professional & role expertise
Constructive questioning skills (solution instead of problem-oriented)
(Self-)reflection competence
Pacing & Leading
...
Agile Con
sulting
In (agile) consulting, the primary focus is on the supportive process, where we assist in addressing issues, clarifying challenges, or making (timely) decisions through the collaboration of various experts.
Analysis of complex problems
Agile methodology competence
Communication skills
Process optimisation
Long-term customer relationships
...
How we work...
To achieve this, we thoroughly examine your organisation and processes, your people (internal and external) and your technical infrastructure in detail and work together to implement your agile transformation - iteratively and customised!

People
Agile work demands a shift in the mindset and approach of both employees and leaders. It is important to establish a culture of openness, collaboration and continuous improvement. Organisation / Processes
To facilitate agile work, organisational structures and processes (workflows, communication, decision-making, etc.) need adjustment. Hierarchies should be reduced, and cross-functional teams established. Technical Infrastucture
Agile working often requires an adjustment of the technical infrastructure. This includes integrating collaboration tools and implementing CI/CD (Continuous Integration/Continuous Deployment) processes.
With our Core Satellite Model...
...your agile transformation is no rocket science!
We work with a core team and involve other experts when necessary. For us, thinking and acting agile also means constantly adapting to market and customer developments.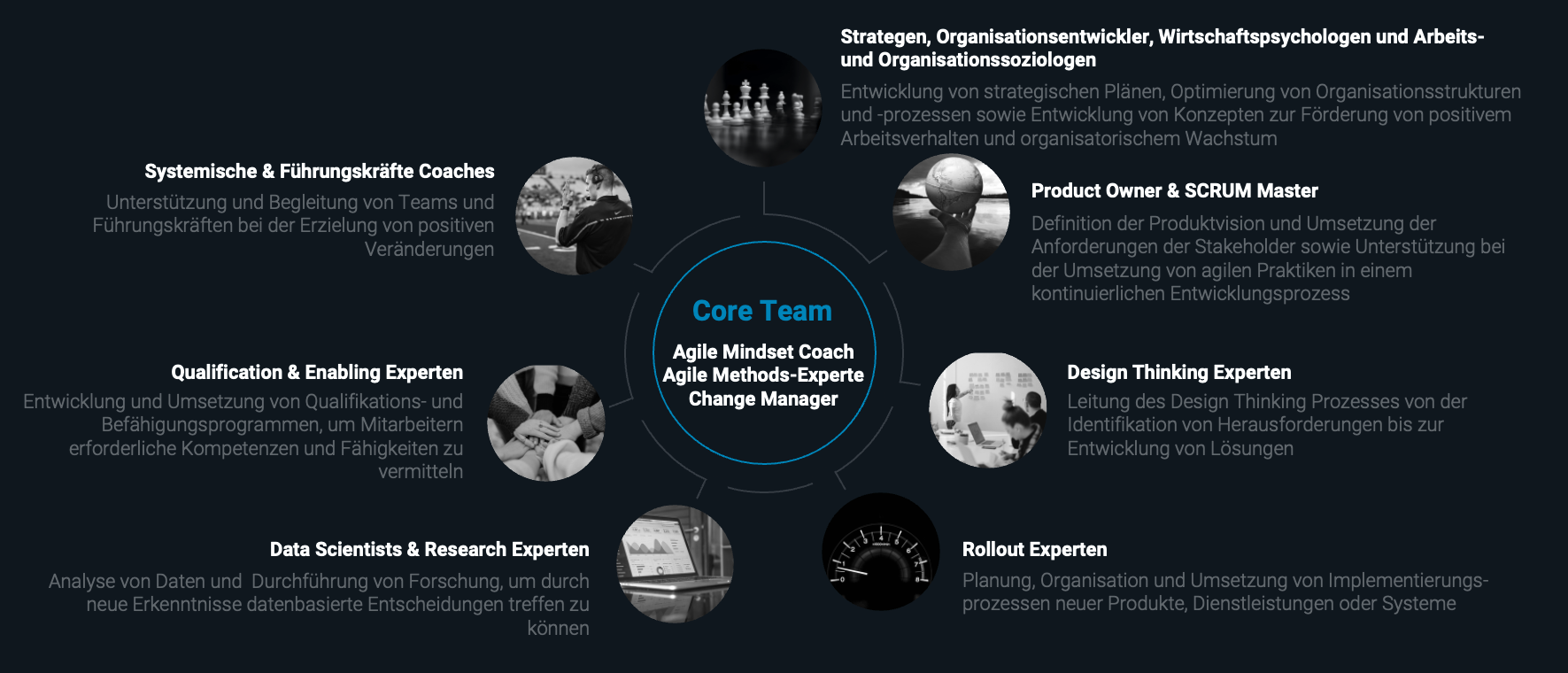 We're proud of our clients