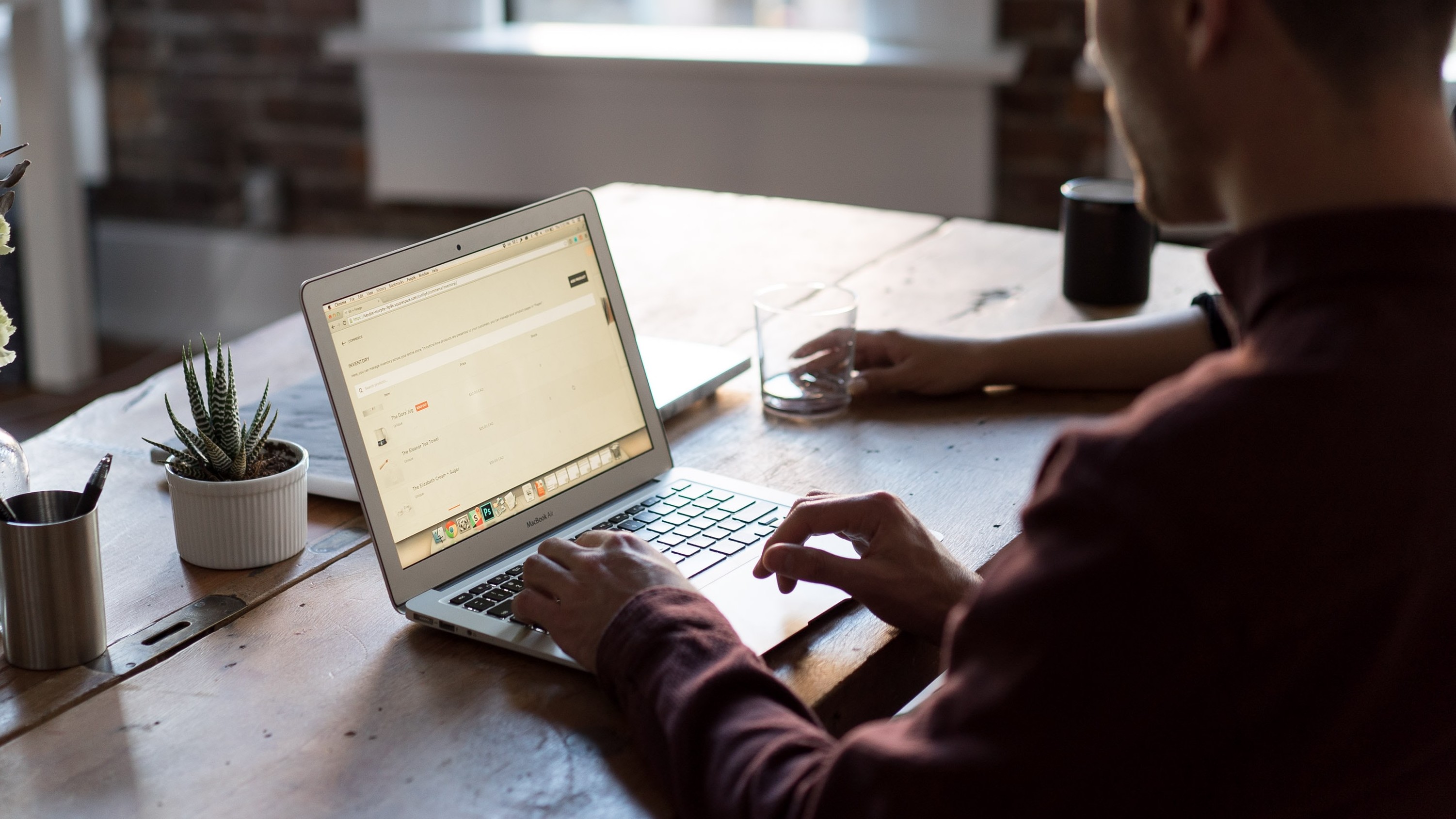 Insight
Why digitalization becomes more and more important for car dealers
BY Johannes Haydam
Start now, using the right marketing measures in online sales after the Covid-19 crisis.
The digital qualifying is over – dealerships are in the digital race for the best places
Before the outbreak of the Corona crisis, car dealers already had quite a hard time: The diesel scandal, decreasing CO2 limits, new driving bans in the city centres and an unsatisfactory offer of electrified mobility - all these circumstances ultimately led to great uncertainty among consumers. The COVID-19 pandemic turned into a tangible crisis and revealed digital deficits in automotive retail that already existed before.
The "new power" of customers, which has arisen as a result of increasing digital transparency and a large number of new competitors, such as online sales platforms, are causing the already thin margins of dealers to shrink even further. A similarly challenging situation is expected for workshop sales up to 2025 – a new problem the dealers will have to face. This finding is based on the rising number of low-maintenance electric vehicles, fewer accidents thanks to innovative driving and safety assistance systems, and a growing shared mobility sector (see Bain & Company).
Just being number 1 locally is no longer enough!
Today, 80% of car purchases are made on digital channels. More specifically, 19 out of 24 touchpoints along the consumer car buying journey are digital. The entire process of the dealer selection mainly takes place online – before a sales advisor even has the opportunity to get involved. Every eighth car buyer orders online and additionally 80% of online buyers opted for a different dealer than initially planned (see Manager Magazin).
The Corona crisis is accelerating the trend towards digitalisation and, above all, the creation of digital sales opportunities for consumers enormously. For the most part, the automotive retail is only just waking up from its "digital sleep" and is now desperately trying to make up for lost places in the online race. According to the ZDK, only 7% of German car dealers have a digital strategy. That means most dealerships are still not equipped with a digital target picture, strategic goals and dedicated digital measures that contribute to the target achievement. This implies dealerships lacking the right mindset to understand digitalization as a "move to a digital business model". Furthermore, there is still not enough internal capacity to achieve the digital goals that have been set. Twenty one percent of dealers only employ one single person who is responsible for digital marketing and it is usually not a priority.
This means that, in addition to managing the sales team and ensuring that targets are achieved, a sales manager, for example, should prepare digital analyses, derive optimisation potentials, manage digital agencies, optimise the online presence, improve the Google ranking, expand fan communities on social networks and plan, implement and measure targeted online marketing campaigns. However, sales managers usually do not have the necessary online skills to effectively manage the digital sales funnel.
Customers' expectations have undergone a major change – now is the time to meet them
Influenced by online shopping trends and the great experiences and possibilities that consumers are having with Amazon on a daily basis, the demands on online channels are correspondingly high. Consumers are now comparing their experiences across all industries.
For example, those who had a positive experience with an online identification procedure to open a bank account expect the same experience when signing a contract to buy a car. For consumers it is incomprehensible why they have to wait in line for an appointment to change a tire, while they can get all the information in an Al-based chat when buying a Miele washing machine. There is a wide range of great digital solutions on the market, dealers just have to buy into it.
An optimal combination of online and offline channels is not only important for a test drive request, sales conversation or making a service appointment - the digital customer experience should clearly be the focus of attention. Creating a high-quality customer experience can feel like searching for the holy grail. Customer experience does not mean directly burning down an incredibly fascinating firework of experiences off the cuff – one starts small and then it is a development process. The journey is the reward here. Strategy, data, design and people: All this works together to create the wow factor between customers and car dealerships.

Some dealers reach for the digital pole position
In times of Corona, it is easy to observe that the few exceptions among car dealerships that have already established a good digital foundation are now entering the digitalisation turbo. For example, the Emil Frey Group recently presented its new Internet platform for online car sales, with a proud selection of 10,000 available vehicles. The dealer group has recognized the digital developments and the changing customer expectations and has set the right course internally to make the car selling future-proof.
This totally matches the trend - because even today, two out of three car buyers can imagine buying their car online, starting from the information research up to the final purchase (see Thinking with Google). Digital alternatives for consumers when buying a car, such as live video consultation or digital contract processing, are more and more in vogue or even demanded. Faster than ever, sales advisors with an affinity for digital technologies are developing into modern online consultants who use tablets to configure dream cars together with their customers or make on-demand videos available online to interested parties.
Digital service consulting is also experiencing a significant development surge. Customers of modern car dealerships no longer have to visit the dealership to get their car serviced, but can conveniently view, approve and pay for any additional work via video while drinking a coffee in the office.
95% of all search queries in Germany start on Google
In order to generate new online sales opportunities, car dealerships have to generate attention for their business. They must optimize their online presence and achieve high quality Google Page 1 rankings. Visibility on Google is a key factor in online customer acquisition.
An example of alternative drive systems: According to a recent Google study every second search for "hybrid" is linked to a brand, e.g. "BMW Hybrid". However, this is the opposite for electric vehicles. For example, 80% of search queries are still generic (e.g. "electric car") and illustrate the need for information on this topic. In order to generate online sales opportunities, content and SEO measures must be tailored to fit exactly to the search queries of consumers.
Once the visitor has arrived to the website, the greatest attempt must be to arouse his interest to buy using converting landing pages and attractive campaigns. We at rpc closely observe the digital pioneers in the market, because one great advantage of digitalization is the following - not everything has to be reinvented. Digitization is already there and provides many good practical examples - in the end, it only has to be implemented.
Can a car dealer still take advantage of the opportunity offered by the digitalization transformation?
The great amount of diverse online sales channels offers car dealers the opportunity to easily access new customers online. It is not necessary to become innovative - the adaptation of existing successful models already brings all possibilities with it. First and foremost, it is inevitable to gain transparency about the own digital strengths and weaknesses. Possibilities for real-time success measurement allow for an efficient allocation of marketing budgets and can help in the continuous optimization of online activities, focusing on the customer's needs.
Usually, a variety of tools and various digital agencies are required for proceeding targeted online marketing. Accordingly, the car dealers should have the internal know-how to bring all information together and to derive promising recommendations for action. This can either be implemented by your own efforts, or you can book our rpc dealership online marketing training and use the expertise of our excellent digital trainers.
With our online-based rpc Dealership Online Marketing Training we put you in the driver's seat and make you fit for the future in just one day.
Are you interested in our training?
You wanna know more?
Use the following contact form and send us a message to request an individual and personal Online Marketing Training Session. We are looking forward to getting to know you!
contact our expert
expert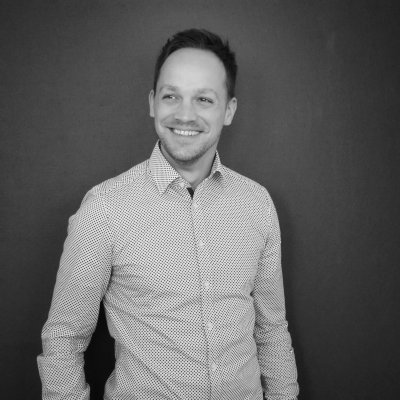 Johannes Haydam
Digital Coach
about
Johannes Haydam is Digital Coach at rpc - The Retail Performance Company and expert for the digital change in the automotive trade. He supports our clients in questions concerning digitalization and online performance issues.
other interesting insights