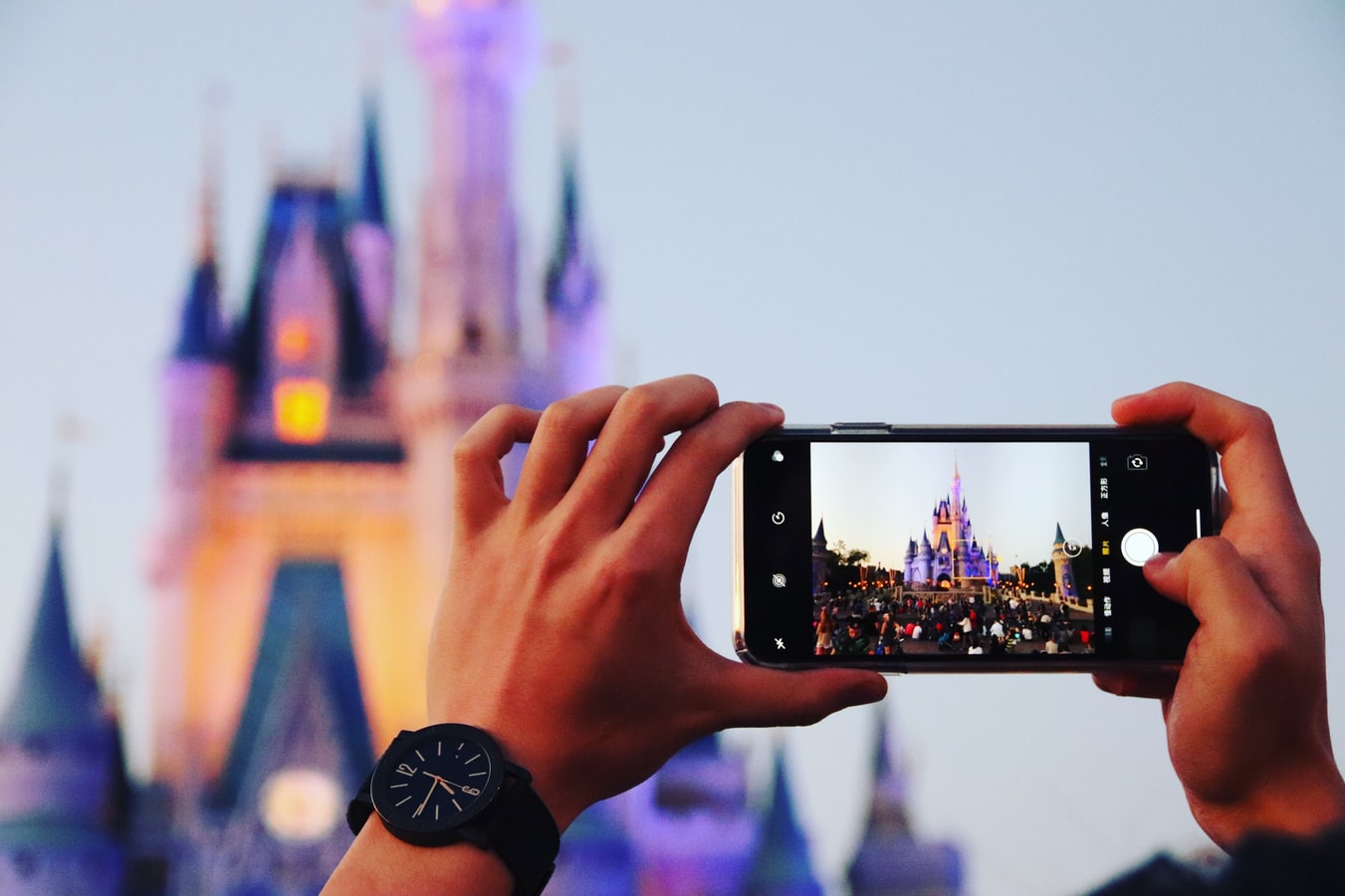 Insight
the simply truly magical customer experience of disneyland
by judith büchl
Walt Disney once said, "Whatever you do, do it well. Do it so well that when people see you do it, they will want to come back and see you do it again, and they will want to bring others and show them how well you do what you do."
An example of a perfect customer experience: Disneyland
This quote is Walt's definition of "customer experience" (CX). In other words, CX is the sum of all experiences that a customer has with a brand over their relationship and across all interfaces, which are known as "touchpoints." While offering good value or a great product will remain necessary components for a brands' success in the future, we at rpc believe that consistently delivering an exceptional customer experience is the biggest business opportunity and main differentiator. Why do we think so? 86 percent of people are already willing to pay more for a great experience —offering high potentials for brands. Figures prove that companies creating an exceptional customer experience can exceed their peers' gross margin by more than 26 percent. Additionally, emotionally engaged customers are typically three times more likely to recommend a product and to purchase it again themselves. A study by Harvard Business Research has shown that this customer group is 52% more valuable from the customer lifetime value perspective than very satisfied customers. They buy more, visit the point of sale more often, are more receptive to marketing communication and less price-sensitive. Customers who are completely emotionally connected to the brand bring various benefits, ranging from increased loyalty to increased cross-selling and up-selling potential and thus additional revenue per customer. These facts show that there are existentially important reasons why companies should not fail to rethink their CX approaches.
One brand that knows how to keep its customers happy by offering them an exceptional customer experience is Disney with its theme parks. They form one of Disney's four main business segments; the other three are media networks, cable networks, and broadcasting. From 2008 to 2018, the revenue of the Disney theme parks almost doubled to 20.29 billion US dollars. With 157 million visitors in 2018, Disney's theme parks are the number one amusement parks worldwide.This revenue largely originates from loyal Disney consumers. As a result, Disney has a 70 percent return rate for first-time visitors.
Disney's ability to balance financial success while retaining its status as customer experience leaders is remarkable, accommodating two core perceptions of an entertainment business: the vision of the shareholder, and the eye of the consumer. In any city where Disney resorts are located, the theme parks are among the top sights. The famous US-based Disney World enjoys a 4.7-star ranking with nearly 150,000 customer reviews on Google. Disneyland Paris has more than 36,000 photos from park visitors on tripadvisor. Those facts show how engaged people, and particularly guests, are when it comes to Disney resorts, suggesting that they are not only customers, but loyal fans.
Let's raise the curtain of the Disney theme parks and take a look where this company can be an inspiration for other companies—behind the scenes and on the CX stage.
A great customer experience comes from great people
1. Leading with a vision
2. Creating a purpose
A common purpose is a succinct explanation of what you want the customer experience to be at the emotional level. On the first day of Disney's training workshops, employees (called "cast members") are taught that their purpose, regardless of position, is to create happiness in line with Disney's brand vision. The CX must be engrained in the company culture and on all leadership levels. Companies with high employee commitment report bringing in 2.5x more revenue than companies with low commitment. Although wages and working conditions for Disneyland employees are reportedly challenging, more than 80 percent of employees still say that they are "proud of the work I do at the Disneyland Resort." After agreeing on a common purpose, an organization needs to make it concrete through a set of quality standards, which are priorities that guide front-line staff in delivering the desired customer experience. These need to be backed with behavioral guidelines to shape the desired customer experience to enable the staff to measure, coach, recognize, and reward one another in their day-to-day work. Armed with this framework, they will be able to handle every customer encounter in a way that expresses your company's vision and values.
3. Emphasizing strengths
We believe that employee attitude is crucial for service delivery. Therefore, it is key to recruit the right people with the right strengths and attitude because you can train for skills but not for attitude. In terms of further organizational learning, Disney employees proactively search for, and recognize, team members who are doing it the right way and deliver amazing service. It is easier for staff members to build on their strengths than to iron out their weaknesses.
Think about it
How big are your organization's customer experience goals and vision?
Do you have quality standards instead of rules that help employees deliver your CX?
How can you build on the strengths of your employees?
Understand customers holistically
As consumer preferences continue to evolve, becoming more individual as well as more complex, an organization must work continuously to understand what their target customers really want and expect to create personalized and meaningful interactions at all touchpoints. This is far from rocket science, but companies think that they know their customers yet still act with tunnel vision without having actual evidence from their core audience.
1. Collecting and incorporating feedback
Disney is constantly capturing feedback at various levels and stages of the experience and incorporating it into the experience in a continuous improvement approach. The various ways that feedback is captured are face-to-face research, direct guest communication, websites & social media, talking to employees, and "listening posts" that provide a customer-centric mechanism that assesses the CX immediately. These means of feedback are captured in advance of, during, and after the experience. While many companies may capture feedback to a similar extent, in our experience, there is often a considerable difference between feedback collection, insight gathering, and actually implementing learnings into an ecosystem.
2. Truly listening to the customer
"When does the three o'clock parade start?" Questions like this are used to train new cast members about the importance of the tone and the meaning behind what customers really want. When a guest asks this simple question, they don't really want to know what time the parade starts, but when they will actually see it. Exceptional customer service means knowing to offer customers helpful and proactive insight and taking the effort to explore beyond the obvious. People will always remember how you made them feel.
3. Unexpected moments of personalization
Organizations that relentlessly strive to harness the power of creativity and innovation are more likely to occupy a unique and relevant position in today's rapidly evolving VUCA (volatility, uncertainty, complexity, ambiguity) marketplace. New technologies provide many businesses with the opportunity to rethink how they can provide truly unique experiences that can extend and enhance their brand and tell their stories in new ways.
The key to personalization is to recognize that each individual guest or customer might desire a service experience that looks very different at that particular moment. Exceptional service, though carefully orchestrated backstage, should look spontaneous and personalized onstage. Disney uses data mining to understand the past behavior and preferences of individual guests. Customers feel truly cared for when they perceive that the service they experience is delivered on-the-spot, just for them.
The "MyMagic+" vacation planning system is one example, allowing visitors to plan and access information and perks such as advance ride booking and restaurant reservations. It also allows the brand to create a more seamless experience, with the MagicBand acting as a room key, park ticket, and an optional payment method. Meanwhile, MyMagic+ enables Disney to increase levels of personalization — not only in the messages it sends via the mobile app, but also at particular touchpoints within the park and resort. Members might see their name appear on a screen as they walk by, or a photo taken on a ride might unexpectedly appear on the app along with the option to buy it.
Think about it
What are you currently doing to make your customers feel uniquely valued and special?
What do your customers want that will keep them coming back?
How can you create a truly unique experience in which each customer feels special before, during, and after their experience?
Process, performance and optimization
One surprising fact about what makes up the "magic" in the Disney customer experience is its united team effort in performing flawlessly and optimizing the most mundane tasks associated with running a theme park. Disney deploys significant real-time analytics in its day-to-day operations in order to gain insights enhancing the customer experience at its theme parks.
1. Making the mundane magical
2. Process is the engine of quality service
3. Keep it simple
Creating a meaningful purpose or interactions across touchpoints does not require complex mission statements or massive marketing campaigns. It just requires simple, effective ideas that people understand and learn to translate into action within their specific role in the organization. That is the Disney magical way of creating an exceptional customer experience. Disney's critical, prioritized service standards come down to simple actionable terms like safety, courtesy, showmanship, and efficiency.
Think about it
What are the seemingly mundane interactions in your customer's journey?
How can you make sure staff members know about the important role they play?
What details does your organization strategically focus on to improve the customer experience?
At rpc, we consider Disneyland to surely be a great source of inspiration when it comes to the holistic management of the customer experience. Guidance on how to transfer Disney's CX approach to your own business follows.
Ten magical spells for your business
Put CX on top of your priority list across the leadership levels in your company, making leaders the role models
Generate a holistic customer understanding about your customer profiles and the various customer journeys across the company's ecosystem
Collect customer feedback in various ways and touchpoints before, during, and after the experience, and incorporate it in a continuous improvement manner
Pay attention to detail, and make the mundane in your customer's journey magical. Identify where you can make a difference
Introduce an open feedback and continuous improvement culture within your organization
Hire the right people who can deliver your CX in an authentic way
Put as much effort and rigor into understanding your employees as you do into understanding your customers
Define a common purpose that shows what your organization stands for, and make it the emotional pivot around which all your employee and customer strategies evolve
Create clarity about expectations to empower your front line, establish quality standards, and back them with behavioral guidelines to ensure your people make real-time decisions that are consistent with your common purpose
Never lose sight of what you are: Walt Disney said, "I only hope that we don't lose sight of one thing—that it was all started by a mouse."
"Whatever you do, do it well. Do it so well that when people see you do it, they will want to come back and see you do it again, and they will want to bring others and show them how well you do what you do."
contact our consulting partner
expert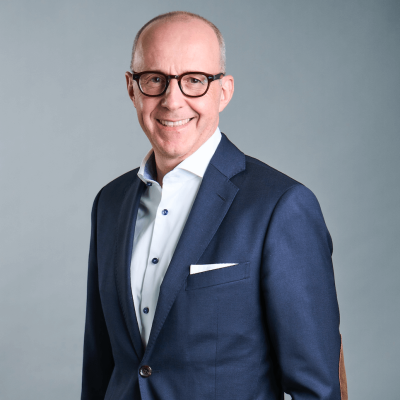 Jan Schemuth
Managing Director
about
Jan Schemuth is managing director and chief financial officer of rpc. He is responsible for new client accounts and markets, business development, and operative business management.
other interesting insights