Insight
Commercial Vehicles in the face of transformation
By Erik Bellendir und Stefan Hartner
The Handelsblatt Nutzfahrzeuge event in Düsseldorf from June 21 to 22, 2022 showed that the commercial vehicle industry is facing a significant transformation.
Driven by a necessary focus on more sustainability and especially the achievement of CO2 targets, manufacturers and suppliers are intensively piloting or have started implementing new drive train concepts to make the diesel dominated industry fit for the future.
Both BEV and FCEV concepts seem to be gaining acceptance, depending on the use case. For the most part, BEVs seem to offer better solutions for last mile distribution transport, while FCEVs seem to be more viable for long distance heavy haul transport.
Established manufacturers and challengers are often tied in the time to market race, and thus chances are high that the market will rearrange itself.
Agreement exists around the need to shape the change together, as products, infrastructure and regulations all need to be in place to enable success. Numerous partnerships, also between competitors, show the significance of the change, the necessity, and the willingness to go new ways, but perhaps also the uncertainty.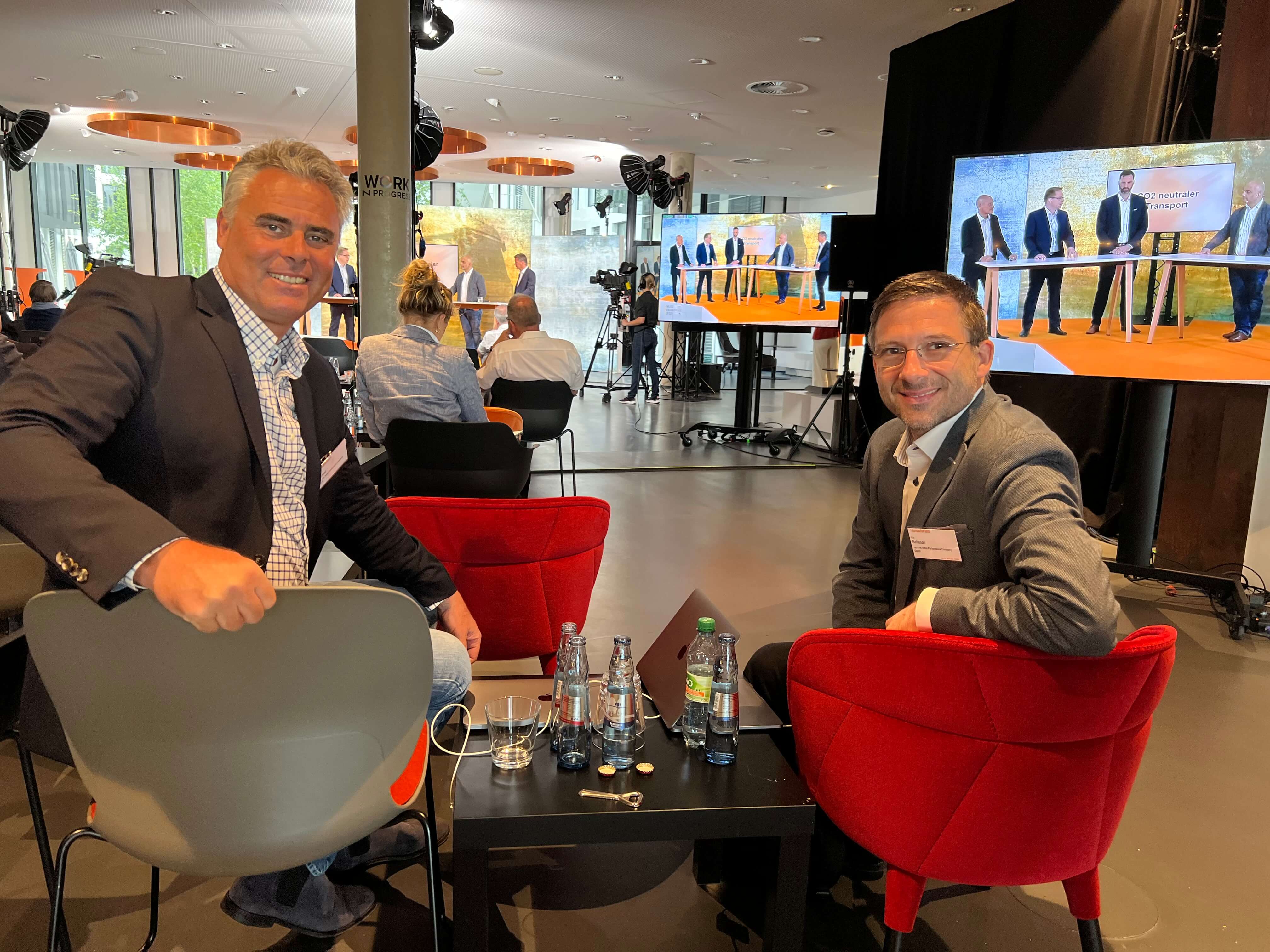 Technology transformation is business transformation
The technology transformation will also open-up opportunities and necessities to offer more services and solutions, with over-the-air offerings gaining in importance in a similar way to those in the automotive industry.
For Sales and Customer Success, this means a complete reorientation, far beyond just new xEV product knowledge, but completely new customer needs and target groups will have to be addressed and entire business models will change in certain segments.
Even if the focus on TCO as a beloved industry KPI will certainly remain, the KPI currently used more as a marketing tool will have to reinvent itself, for example, to also map an EaaS model or to integrate sustainability perspectives, but also to map the omnichannel capabilities in the phygital customer interaction.
New sales models ahead?
It is also foreseeable that holistic transformation projects, such as the change to an agency model, will also play a role, for example, in order to control brand positioning more stringently in terms of customer experience, to reduce sales costs, and to be able to use customer data in a more value-adding way.
In any case, the focus on sales-related topics is a high priority in order to adequately amortize the large technology investments. The industry, which still tends to act in a rather pragmatic manner, does not yet seem to have recognized these signs across the board.
At present, the industry is still focused on a more traditional product orientation. The change to more customer orientation will give brands the opportunity to reposition themselves and win-over customers' hearts and thus market share. The race is on.
Do you have any questions about the Handelsblatt Nutzfahrzeuge event, or would you like to talk to our commercial vehicle experts Erik Bellendir and Stefan Hartner? Please feel free to contact us.
Expert Portfolio
expert
about
Erik Bellendir is partner and founding member of rpc. He heads-up our global retail performance coaching division and is responsible for the rpc office in Great Britain. He also leads the commercial vehicle industry experts group. Erik draws on his experience as a specialist for global sales performance programmes, as well as his tenures in retail, sales, advertising and marketing.
other interesting insights