creating a culture of engaged staff
In today's fast paced world, a flexible workforce and agile processes are key success factors. They ensure you can swiftly respond to evolving customer demands and accommodate novelties in the retail sector. Whether you aim to recruit new faces, train current staff or something else related to people, our comprehensive HR, coaching and training offering sets you up to maximize your retail performance and deliver an outstanding experience to your customers.
use our capabilities to:
Increase employee engagement and retention
Accelerate and refine the recruiting process
Find and select the right candidates
Tactically deploy the latest technologies
PEOPLE ARE THE ELEMENTARY CORE OF THE BUSINESS. THEIR ENERGY, THEIR CURIOSITY AND THEIR MOTIVATION DETERMINE THE SUCCESS OF THE COMPANY.
contact our training & qualification partner
expert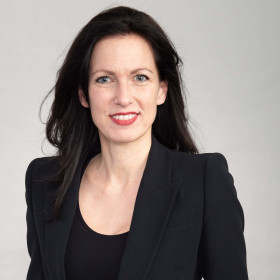 about
As an expert in training conceptualisation and implementation, Sandra Loos knows best companies' most important asset: people. Good training programs make an impact in terms of content and on an emotional level to motivate employees. This is her daily business.