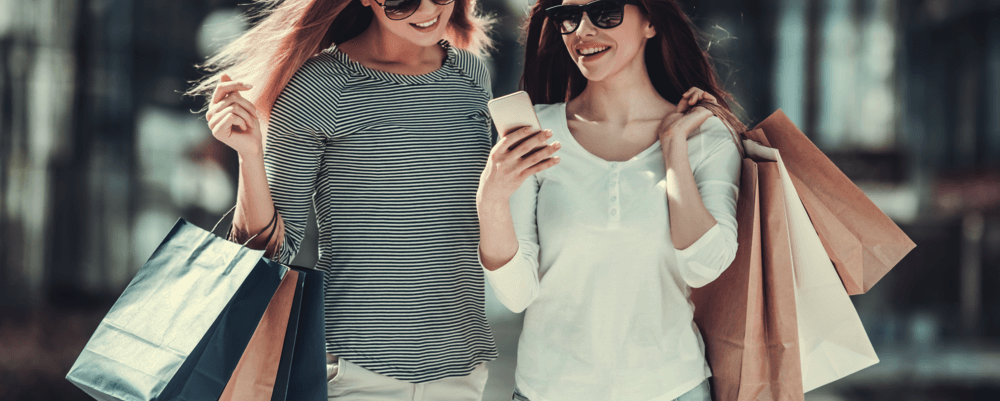 will e-commerce overtake physical retail?
Spend time, socialize, get inspiration. And in the end: buy products! That's what retailers want their customers to do when they invite them into their future stores. The question, how customers buy and how they will buy in the future, occupies retailers all over the world. If physical retail should not be a thing of the past, but also be the future, then the classical store formats will have to develop. The solution: an omnichannel business model. Read here five facts about the future of physical retail that might change your point of view.
Five facts about the future of physical retail
Brick and mortar stores in transformation
The "retail apocalypse" is not here yet! But if retailers refuse changes, every second retail chain could be out of business in 10 to 15 years. 50.000 stores expected to close. The reason is obvious. The former strong points of stationary trade – local branches and well-known product portfolios – have apparently lost their appeal to customers. E-commerce offers more comfort, transparency, and a larger product range. At least 11% of German online-only retailers are planning on starting physical stores. But in a different way as traditional retailers do. Successfully, because they combine the traditional strengths of stationary trade with the advantage of digital progress.
Strong online shopping momentum
Online retailers have the momentum clearly on their side. 1.66 billion people shopped online in 2017. Four years later it will be 2.14 billion. With large amounts of data to crunch numbers, they have the technical edge to develop their customer centricity. And they use it. Amazon has recently opened its first store concepts. E-commerce is taking the competition back to the streets.
Customer's behavior is changing
Did you know that in 2017 around 90% of German digital natives used smartphones to go online? So they make their purchasing decisions on the go. It is not surprising that technology has a huge impact on society, business models and entire industries. One main benefit of the internet is access to information. Customers research goods or services online and buy them offline, they are "webrooming". If it goes the other way around, it becomes much more problematic. After all, half of the German digital shoppers are "showrooming" sometimes or regularly.
Technology brings yet another effect. The internet does not end at the shop door. Around 30% of digital shoppers use their smartphones in-store in order to research products or services. The customers want to interact with technologies. Physical retail has lost its monopoly on product information. It has to offer something else instead.
Digital technologies vs. human capital
AR, payment solutions, artificial intelligence, voice assistance, beacons, and smart shopping carts: much is possible. There is good news: human capital is still the top priority for retail executives' future investments. The better news is, that at the point of sales or point of purchase, innovative digital technologies will be more important than ever.
But technology on its own does not effect change, it has to be done right. Innovation has to follow a vision with the customer experience at its center. To achieve this, you should ask yourself the following questions: how do customers order goods online? Do they get them delivered to their favorite branch and how will the role of the sales staff change? How is the customer perception towards the overall in-store experience?
Empower your employees
We are sorry to disappoint you. But you will not fail because of digital technology, but because you don't take the people with you as part of the transformation. Human capital is the top priority for future investments. And with it training remains an important challenge.
Traditional sales staff must become customer managers, entertainers, socializers, product geniuses and last but not least influencers. Therefore, empathy is foundational for sales staff who create exciting interactions. This will be decisive for the future of physical retail: address essentially human desires.
Customer experience and customer centricity are the keys to success
Despite the growing online supply of high-quality movies at a discount price, still 122 million visitors preferred movies in the cinema in Germany last year. What works for movies, will also work for brick and mortar retail. The secret lies in the way how customer experience is created. Retailers who can provide unique in-store experiences that fit their customers' needs, will improve their overall customer experience.
Remember the 20 / 80 rule: 20% shopping, 80% experience. Customers are no longer satisfied with just getting information in the stores they shop. These are already available online. What customers really want are emotional, physical and social journeys. That means retailers have to follow a process-driven approach putting the customer perspective first.
get our whitepaper
Contact us and we send you the complete whitepaper The Future of Physical Retail.
We respect your privacy. For more information please read our privacy policy.