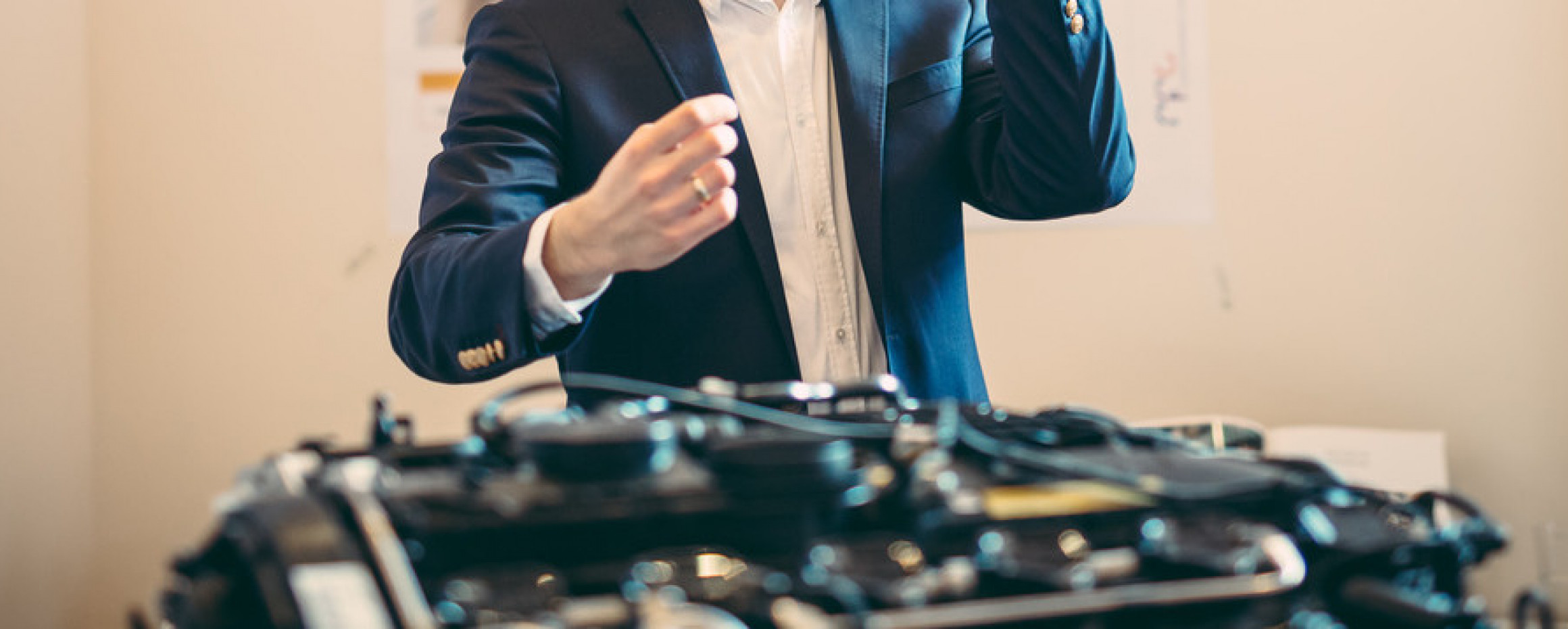 by christian feilmeier and peter milotzki
success in retail with virtual and augmented reality
What are the advantages of virtual reality (VR) and augmented reality (AR) technologies for sales staff of the future? Where are other innovative digital technologies for this new application? Can physical retail also benefit from this and are robotics applications even accepted by customers on customer journeys? These and other important questions are answered by rpc Managing Director Christian Feilmeier and AR and VR expert Peter Milotzki.
Digital technologies at the pos
what are the advantages of VR and AR applications to optimize product training for the retail industry of the future?
Milotzki: One advantage is the time saving, as the contents can be presented more clearly and structured than on classic Powerpoint slides. In addition, the learning success in virtual worlds is significantly greater because the participants remember the contents of the training more easily and grasp the connection to the subject areas more quickly. This helps to gain deep learning.
to what extent are VR and AR applications accepted and considered reasonable by employees?
Milotzki: The crucial thing is for companies to realize how digital technologies are supposed to create real value. Only then will their commitment and internal acceptance have a chance. But unfortunately, this is exactly where a lot of things are done wrong. If a company uses AR and VR technologies only for testing or as a door opener, the digital technology degenerates into a pure show effect. And this does not generate any sustainable value and is therefore not accepted by the employees.
how do robot technologies and artificial intelligence (ai) play a role in customer journeys?
Feilmeier: Customer reactions strongly depend on the concrete solution used. Clumsy robots do not create a positive experience, whereas human robots, moreover human copies, evoke fears. It is important to the customer that you know him or her. Meaning that you know about his or her previous purchases and preferences. In an omnichannel world, this is only possible on the basis of data. And data is increasingly supported by ai technology, which must be available at all relevant touchpoints across all channels.
The interview is published in "Handbuch Handel mit Zukunft" (German only).
other interesting insights