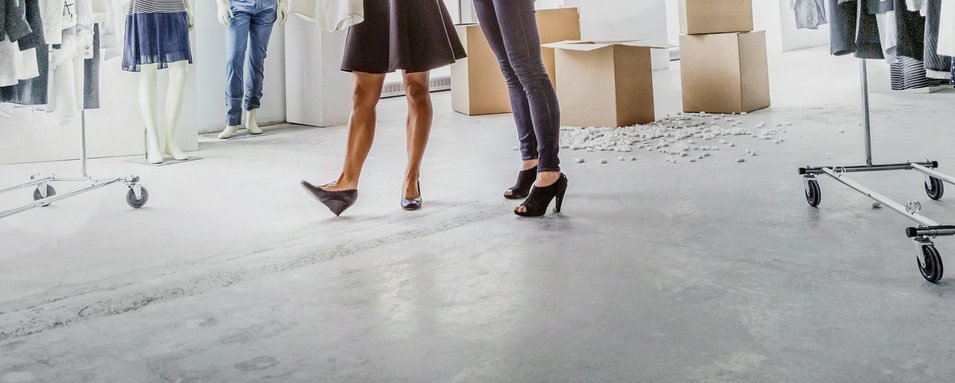 BY MAIKE BURGER AND
DR. CARMEN MARIA ALBRECHT
five steps towards a perfect touchpoint management
A perfectly designed customer journey optimally adapted to the needs of the customer: in an exposed location on large, actually priceless areas. What sounds like pure wishful thinking can be realized with touchpoints management. There is no witchcraft at work here. With these five tips, you can make it to the optimal customer journey.
Touchpoint management: the most relevant steps
#1: b
e clear about the purposes and goals of the individual touchpoints in advance
All your considerations should begin with the customer: what does he look like? Are there classes or groups of similar customers? The "ideal-typical" customer is then enriched with data from "real" customers. A fixed procedure model helps in structuring and deciding for or against the introduction of individual touchpoints.
#2: c
reate customer needs categories
"Simple", "fast", "personalized", "tangible": with the help of customer needs categories, valuable information on how an interaction with the customer should look like can be obtained. Ask yourself: what expectations do customers have when they enter the site? How is the customer engagement using new technologies and how do the customers interact with them? How is the experience in the shop designed so that you can even exceed your expectations?
#3: t
hink about your own business goals
Do you want to increase the frequency or turnover? Do you want to generate more prospective customers or customers? Are efficiency, process optimization or cost reduction in the foreground? If you answer these questions precisely, you can also define the direction of all further activities.
#4: s
elect the "right" touchpoints
The holistic view of customer and company needs helps you to select the "right" touchpoints as pos solutions. Technologies that appear digital and chic at first glance can still be worthless for the company. This is the case if they are not used by the customer during implementation because the same touchpoint function at the point of sale can also be performed on a mobile phone, for example – with less effort, in real time and higher personal added value for the customer.
#5: l
ink the individual touchpoints to a holistic customer journey
You are not a customer, you become a customer. Until then, an interested party goes through various phases, which must be logically thought through in advance for each customer group. They also have to be continuously adapted to the customer's needs. In the "awareness phase" the interest of the customers is aroused. In the "search phase" the prospective customer himself becomes active and searches for information about his desired product or service. In the "consideration phase", the interested party considers any product proposals that may be appropriate in order to make the actual purchase in the "purchase phase" – now as a customer.
However, the journey is not over with the purchase of the product. Now it is important to get the customer into the "loyalty" phase by actively cultivating contacts so that he will remain loyal to the brand in the future.
other interesting insights