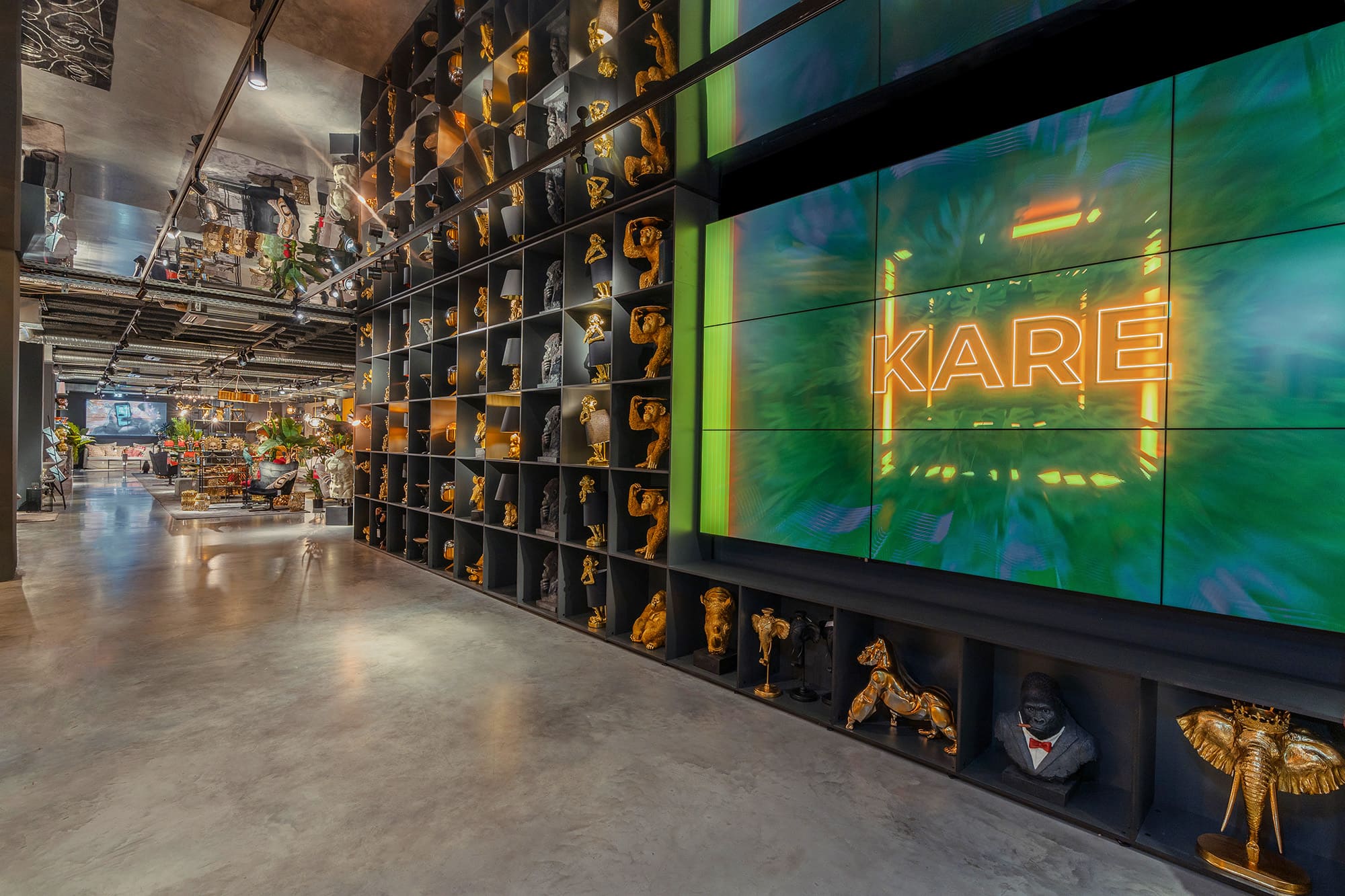 Success Story
KARE City Store
The Kare City Studio is a response to the growing e-commerce that challenges the role of physical stores.

The space is displaying flexibility, wow effect and lifestyle mixed with carefully positioned media rather than the usual product focused showroom. The store curates a three-act narrative: a wow entrance inspired by "Cabinet des curiosités", a flexible "The catwalk" and the "Mise-en-scène" stages.

Events and flexible scenography will create a continuous dialogue with the customers.
Client: KARE
Project: KARE City Studio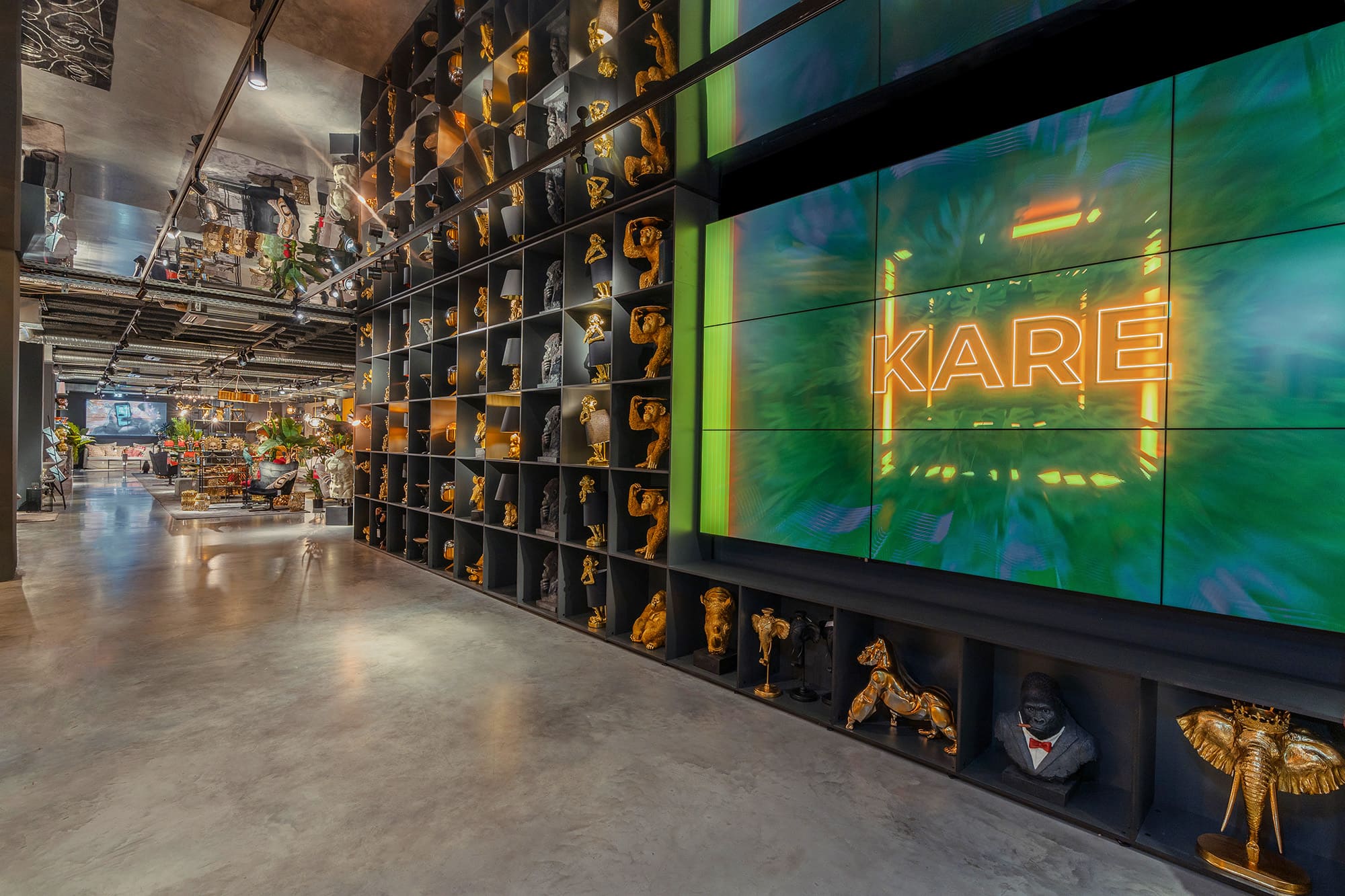 The Challenge
With its new City Store, KARE is setting a milestone to position the brand in a bolder, more straightforward, cleaner way and with a new attitude. At the same time, it generates enough footfall to its Kare Kraftwerk main store location. The Kare City store is focusing on giving an answer to the question of what physical retail can look like in the world of e-commerce. Moreover, based on the observation we had on retail behaviour in the last two years, we wanted to design a space that gives the brand a big amount of flexibility in the store and the opportunity to create curiosity and a wow-effect.
Retail concept & storytelling

FASHION-2-FURNITURE
Inspired by the fluidity and fast changing collections of the fashion industry. We wanted to create a space that is easily changeable.
CURIOSITY & FLEXIBILITY
However, we didn't want to create an only product focused environment.
We developed a space with a multifunctional twist that immerses the audience into a lifestyle and always inspires.
LIFESTYLE & INSPIRATION
Event, Catwalk or product presentation. We invite customers to meet the brand on an emotional level. Always keen on coming back to experience the new.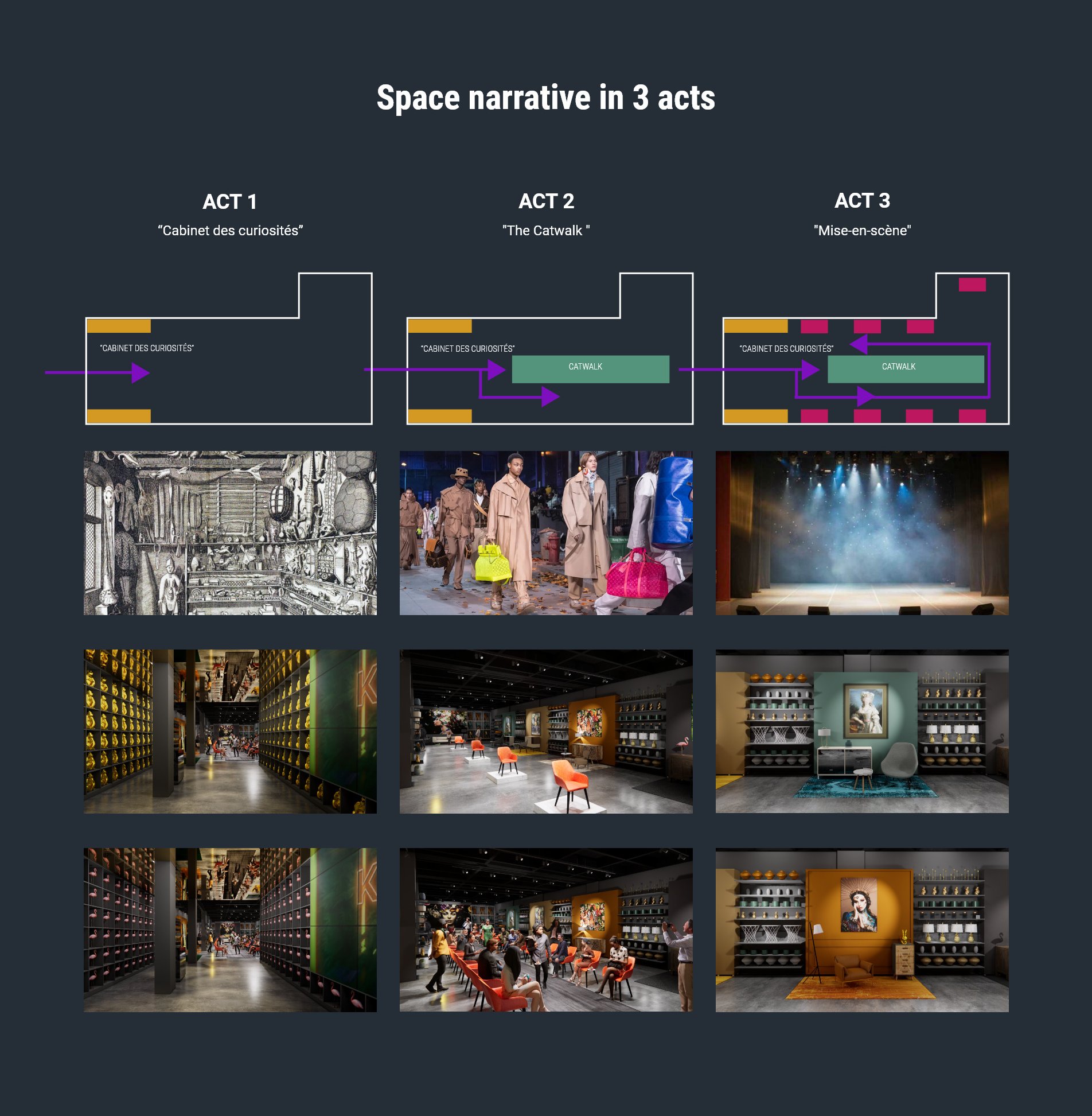 The Design
Due to the rapid digitalization that happened in the last two years and the constant change in customer behavior, the design approach was naturally inclined towards flexibility and giving customers a reason to visit the physical store. The Kare City store is a mix between carefully curated content, products, and adaptability. At the same time, we created a place that focuses on storytelling and events and which is intended to generate the link from the city centre store to the bigger retail space called "Kare Kraftwerk". The flexible design store layout in combination with an event related approach will give Kare the possibility to create different in-store scenography in order to keep the retail space relevant towards new customers' demands.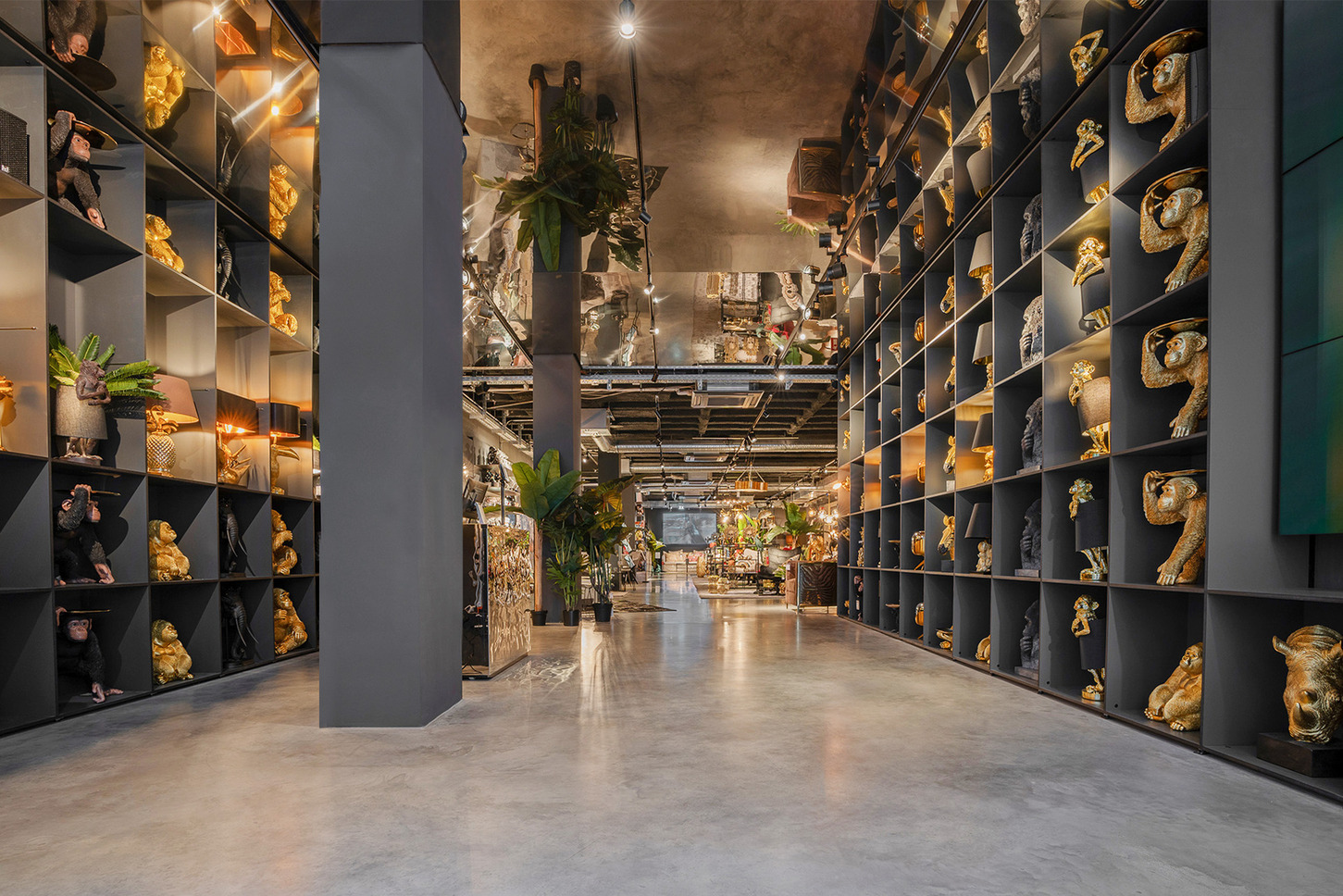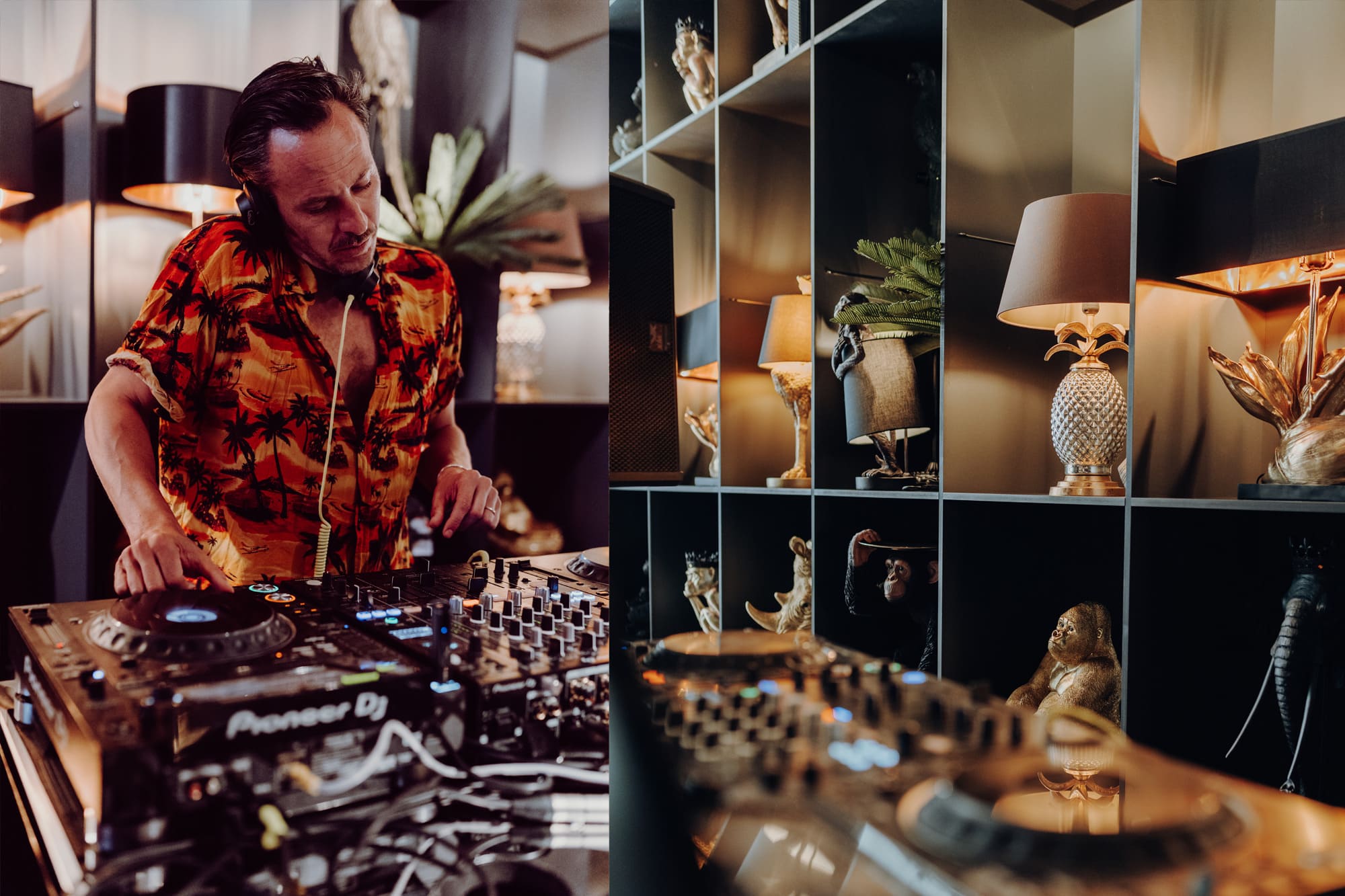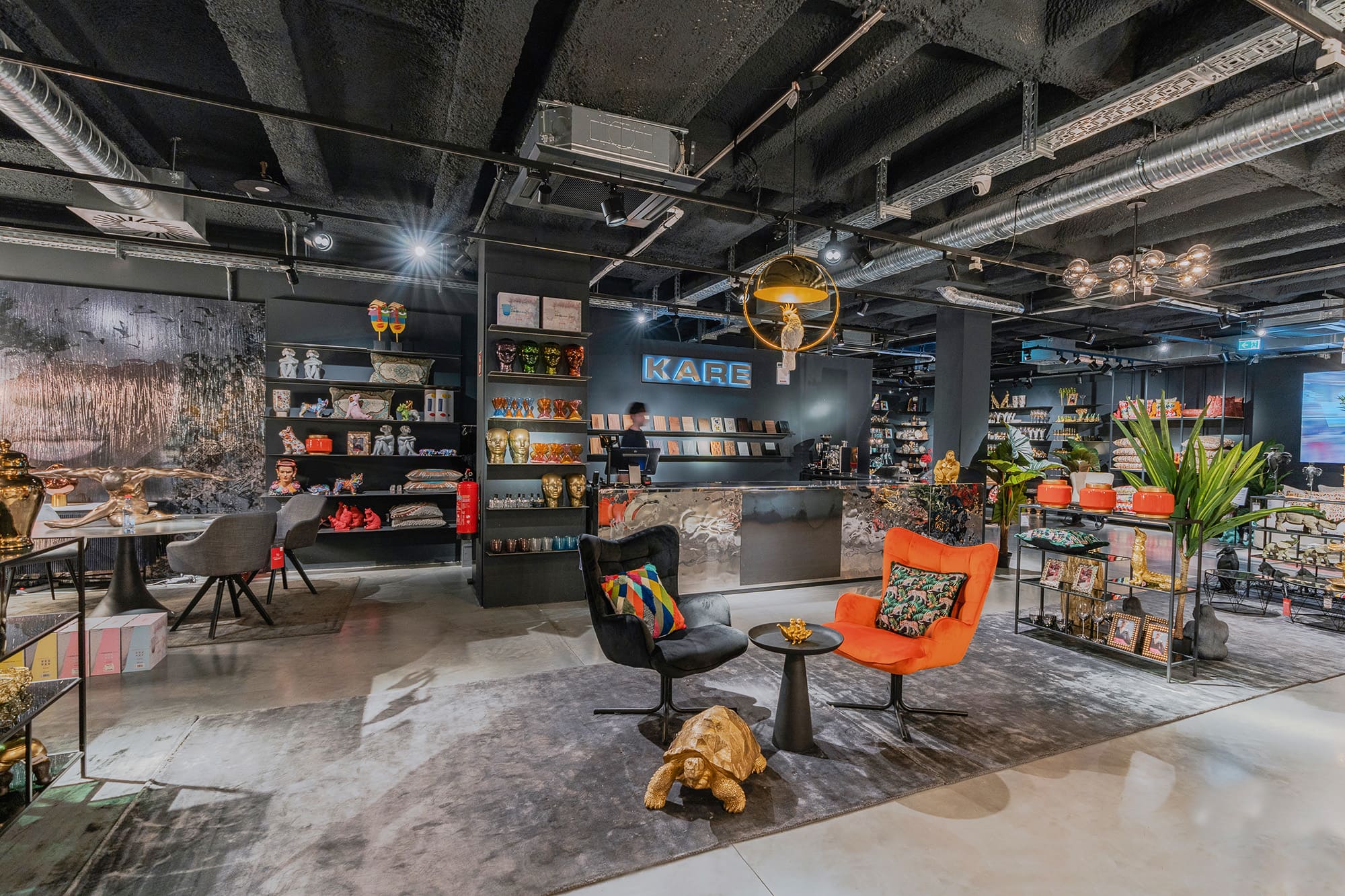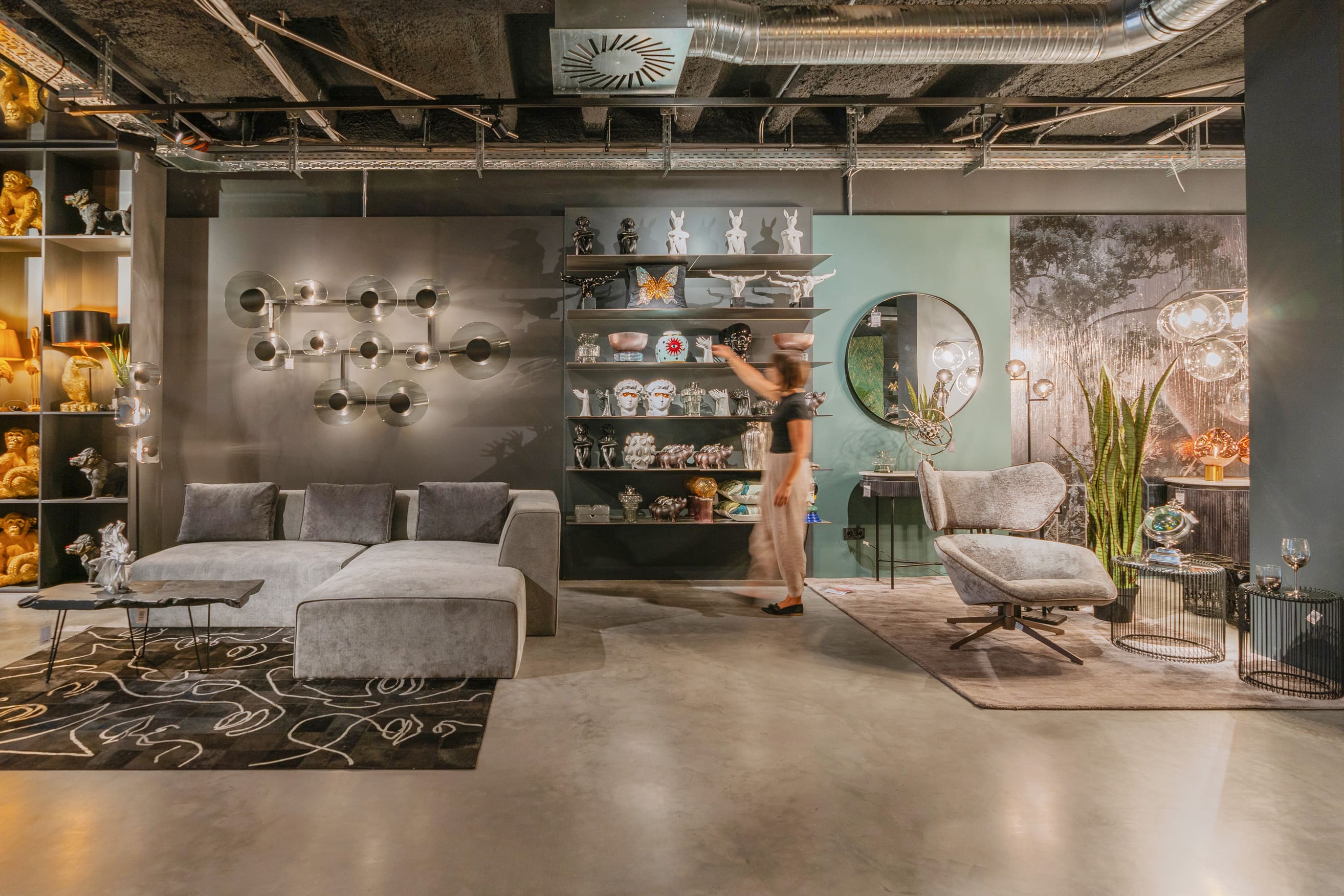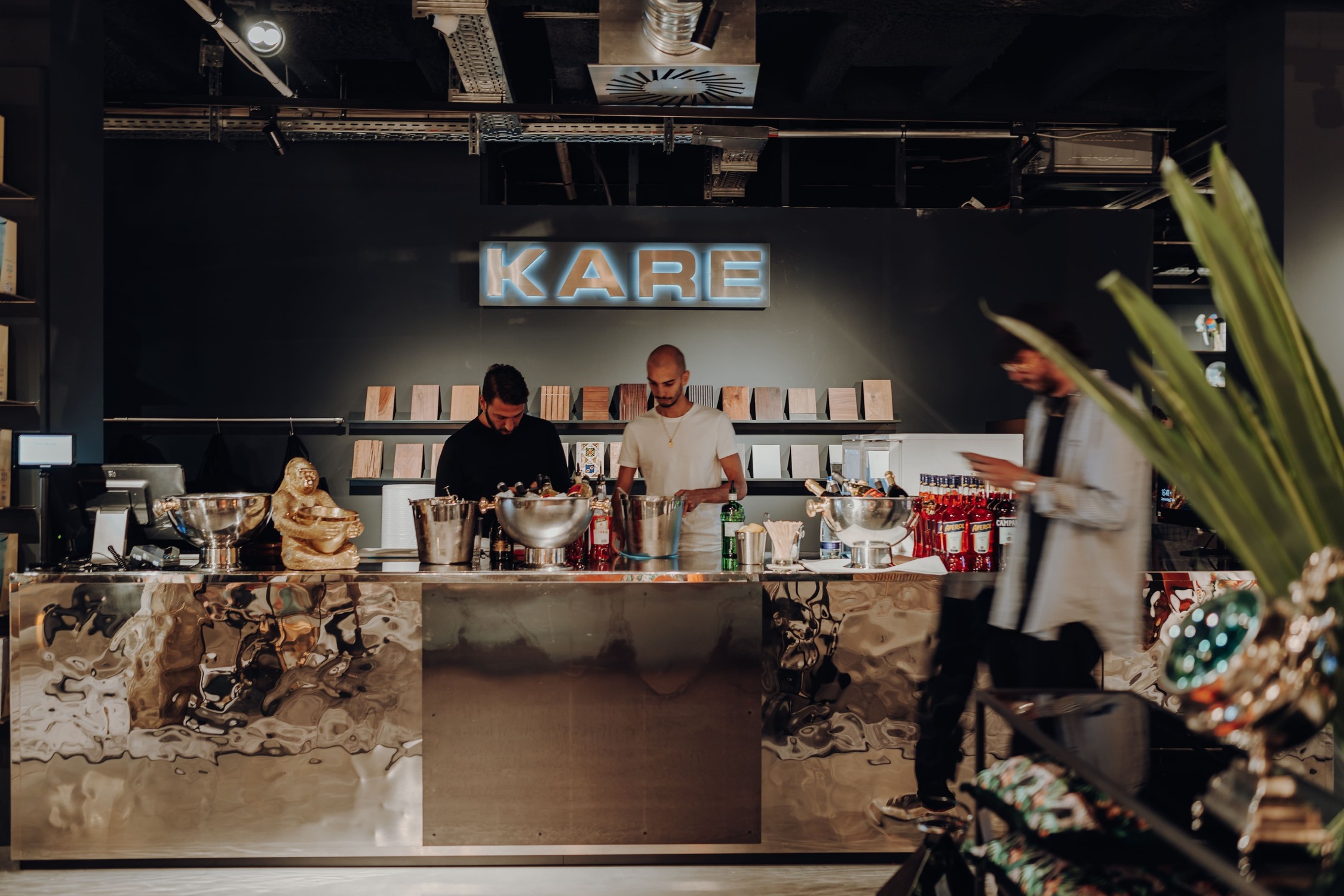 Sources
Cabinet des curiosities - Frontispice de Musei Wormiani Historia (1655) montrant l'intérieur du cabinet de curiosités de Worm.
Fashion show / Catwalk – Virgil Abloh Fashion Show New York 2019