new webinar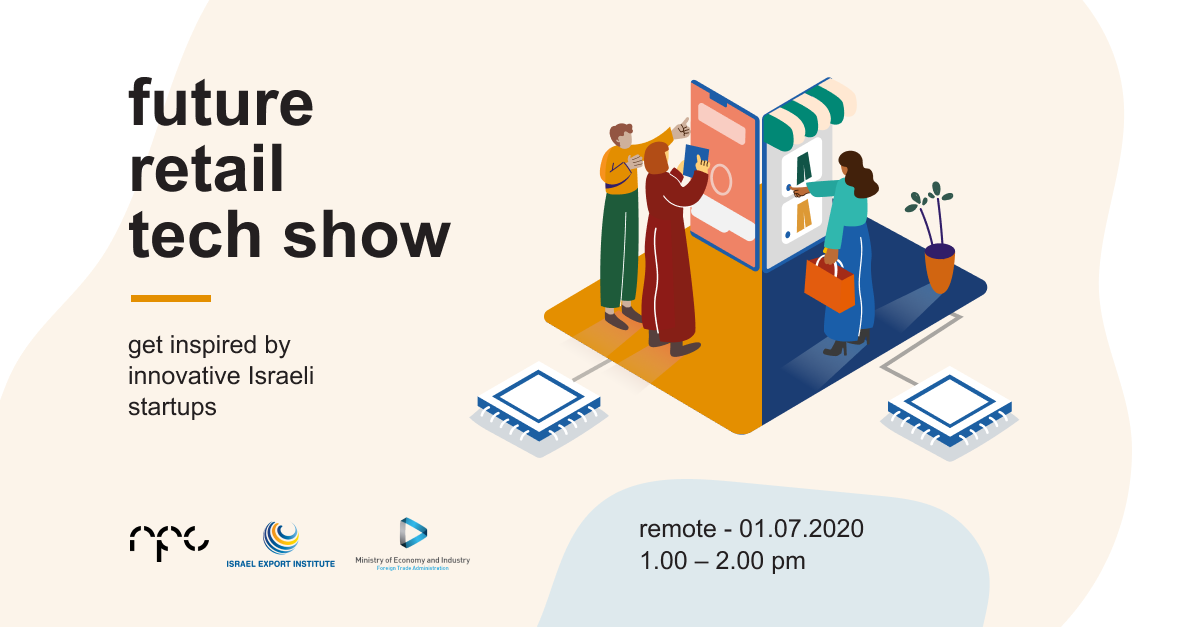 "If you want to have an effect on other people, you first have to talk to them in their language." – Kurt Tucholsky
It has always been important for companies of all kinds to understand who their customers are, what their needs are and how to serve them. Especially in the current situation, billions of people depend on the Internet. Using it to work, to maintain or establish contacts, but also to shop – no matter if it's things for daily needs or larger purchases. The fact is, the customer journey takes place primarily online. This starting point is accelerating a trend that has been going on for years, in which e-commerce has a growing share of the total global market.
This requires special solutions, which are based on an interaction of the areas: big data, artificial intelligence and sophisticated software – all areas in which Israeli innovation is well versed and what makes it stand out.
Get your free tickets for our virtual Future Retail Tech Show now and be inspired by the innovative solutions of Israeli startups as part of the Ispo Re.Start Days.
When: Wednesday, 01 July 2020 from 1 – 2 pm (CEST)