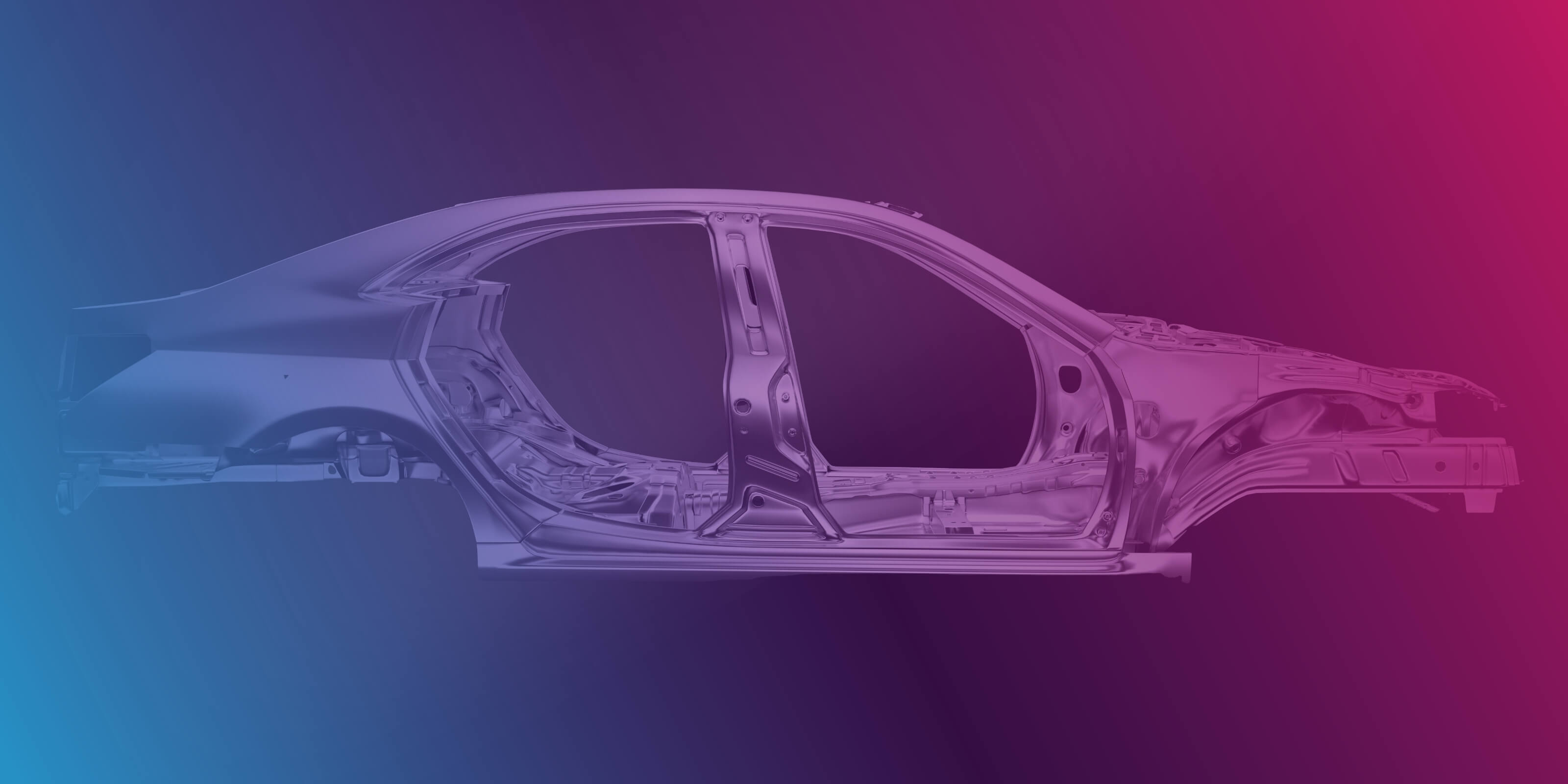 Insight
The Modular Future of Cars
By Dr. Martin Rogalski
The drive for more sustainability will shape the way
we manufacture, use and re-use cars
. T
he technological setup of current vehicles allows for a
transformation of the entire industry value chain.
What are we looking at?
When you closely observe an industry, at one point along the way you might identify various signals which seemingly have no close relation to each other. The key is to connect the dots and identify the potential for a future development – especially if we are talking about an industry which is so desperately looking for ways to innovate and secure its business as automotive. So which dots did we connect?
Drive for more sustainability
Sure, sustainability is a very prominent topic which affects the car industry like no other – no surprise here. The fact is that, in 10 years' time, it will not be a polarizing subject anymore: The next generation of consumers (Generation Alpha, born between 2010 and 2024) will take an environmentally conscious approach among brands for granted and those who are barely fulfilling governmental requirements and guidelines will not be doing enough in consumers' eyes. According to consumer analysts McCrindle, 81% of their parents admit having changed their consumption behavior to a more sustainable one, meaning today's children are already growing up with an eco-aware mindset.
Try suggesting to a young adult in 2030 to take their coffee to-go in a single-use cup - they will look at you funny!
Wrapping gifts in high-gloss single-use paper? No way! Plastic straws: Are you insane? You can imagine that the idea of crushing a car after 12 years (the average lifespan today according to the AARP) and letting its remains sit in a landfill, will not be something consumers will accept anymore. And political guidelines are usually not far behind societal standards.
Today, the EU's Directive on end-of-live vehicles, for example, is limited in its scope to the prohibition of use of certain hazardous materials in the production process of new vehicles (e.g. lead, mercury, cadmium) and the ways of how member states should ensure the correct dealing with the disposal of end-of-life vehicles. BMW has seemingly gone one step further with their concept vehicle "BMW i Vision Circular" which is meant to be 100% recyclable and "manufactured almost entirely using materials sourced from the recycling loop", effectively minimizing the eco footprint. However, if we stay with the coffee analogy: BMW is suggesting using a biodegradable paper cup from recycled materials. What about simply going for the reusable ceramic mug instead…?
So far, no legislation has yet been considered to penalize the recycling itself because to-date replacing "old" vehicles with "new" has been the most environmentally friendly course of action anyway. But what when most vehicles on the road will already be emission-free thanks to battery and fuel cell drivetrains? Like with clothing or other consumables, the longer we will abstain from disposing of such cars, the better for the environment.
It will not take long for consumers and governments to realize this and implement the respective guidelines and penalties, similarly to current emission limits.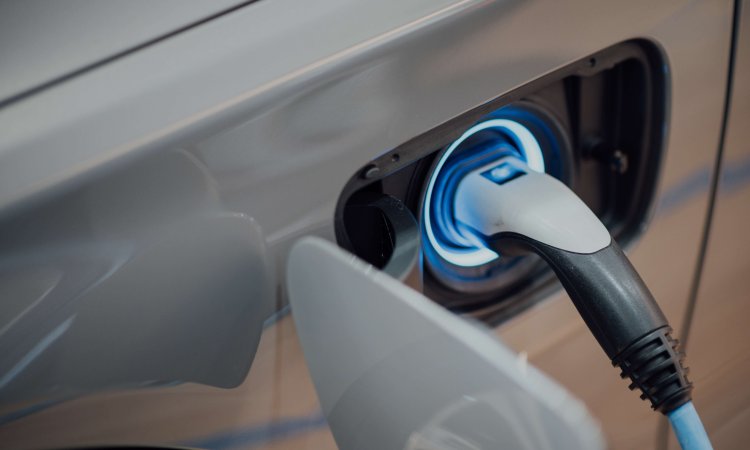 Restomodding
Combining the words "restoration" and "modification", restomodding describes the procedure of repairing old(-ish) vehicles, both technically and visually, while at the same time changing their original features: Installing new brakes, a new engine, new interior – you name it. This trend has been growing in popularity not only among amateur hobbyists but more and more frequently becomes the basic business model for various startups.
Interestingly, some offer complete revamps that convert classic cars with internal combustion engines into modern vehicles with up-to-date entertainment systems and electric drivetrains.
Others use the opportunity to convert former sports cars into offroad-capable SUVs. Singer is one such brand which specializes in modifying Porsches but other names include ICON (who focus on old Broncos and Land Cruisers), Amos Automobili (Lancia Delta), Charge (electrifying old Mustangs) or Mechatronik (classic Mercedes Benz). Some of them even offer full vehicle configurators on their website, offering a look&feel that does not trail far behind OEM's websites.
Speaking of OEMs, Jaguar was toying with the idea of producing an E-Type "Zero" with an electric drivetrain. Even if the British manufacturer eventually halted the program – not for lack of interest but likely due to Brexit-related consequences – they are not the only one at least presenting concepts and prototypes. Opel has recently shown the Manta GSe elektromod, Hyundai had its Pony EV and Grandeur EV (which both give off a Cyberpunk'ish vibe – probably no coincidence, considering the importance of video games in their home country!), just to name a few.
While these companies tease us with marketing tools, Porsche Classic has gone ahead and is already offering the "Porsche Classic Communication Management System" – a modern, app-induced radio/navigation with Google and Apple compatibility, available for 911s of virtually all generations as well as the Boxster, the 924, 928, 944 and 968. Porsche Classic has also announced a variety of newly developed accessories for the first-generation Cayenne, offering customers quality options of upgrading and updating their beloved SUVs.
More recently, Toyota has announced plans to offer the updating of safety features, refreshed interiors and software upgrades with its "Kinto" sub-brand – as part of its promise to become a dedicated mobility provider.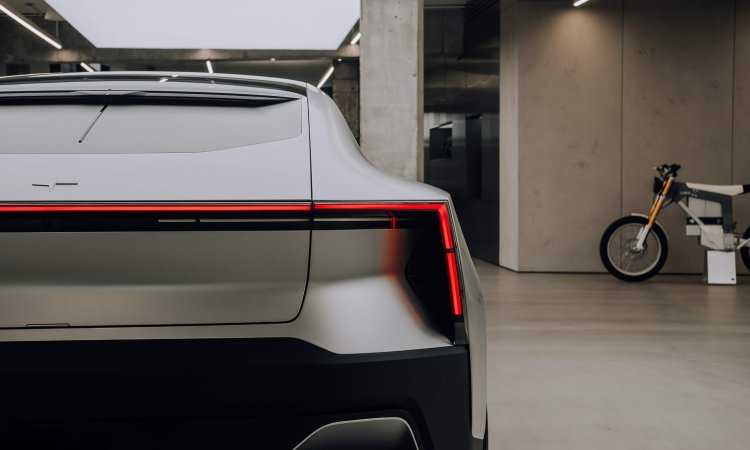 EV-enabled functionalities
Electric Vehicles are the future – whether powered by batteries or fuel cells remains to be seen but most markets will quickly introduce the necessary infrastructure, once customers demand it. After all, we've seen it happen in the beginning of the 20th century with gas stations which have skyrocketed in presence and areal coverage, as soon as a tipping point in cars on the road was reached (believe it or not but the first car owners would store gasoline at home and even that habit was replaced at first with rather unsafe curb-side pumps…).
Today, manufacturers are already increasingly realizing new functional benefits which an EVs' completely different architecture makes possible. Hyundai's Ioniq 5 offers V2L (Vehicle to load) powering of other devices, even supplying your home as a backup source of electricity. The Ford F-150 Lightning offers similar functions as well as a practical 'frunk' (i.e. front trunk) in the place where the traditional engine used to be, giving the classically shaped pickup truck more lockable storage space. Another American truck, the Rivian R1T can be ordered with an integrated induction stovetop for the camping community while offering unmatched on-and offroad capabilities with its four electric motors, highly effective torque vectoring and a smart suspension system which benefits from communication with an array of sensors and, of course, the electric motors' control unit. Finally, Tesla has famously pioneered functions-on-demand which allow for a spontaneous change of vehicle equipment – one of many innovations which the established OEMs have already started copying.
We believe these are still just the tip of the iceberg:
The more freedom engineers will get to treat electric cars as a completely different type of product than traditional ICE-powered cars, the more creative they will become in order to focus on customer benefits.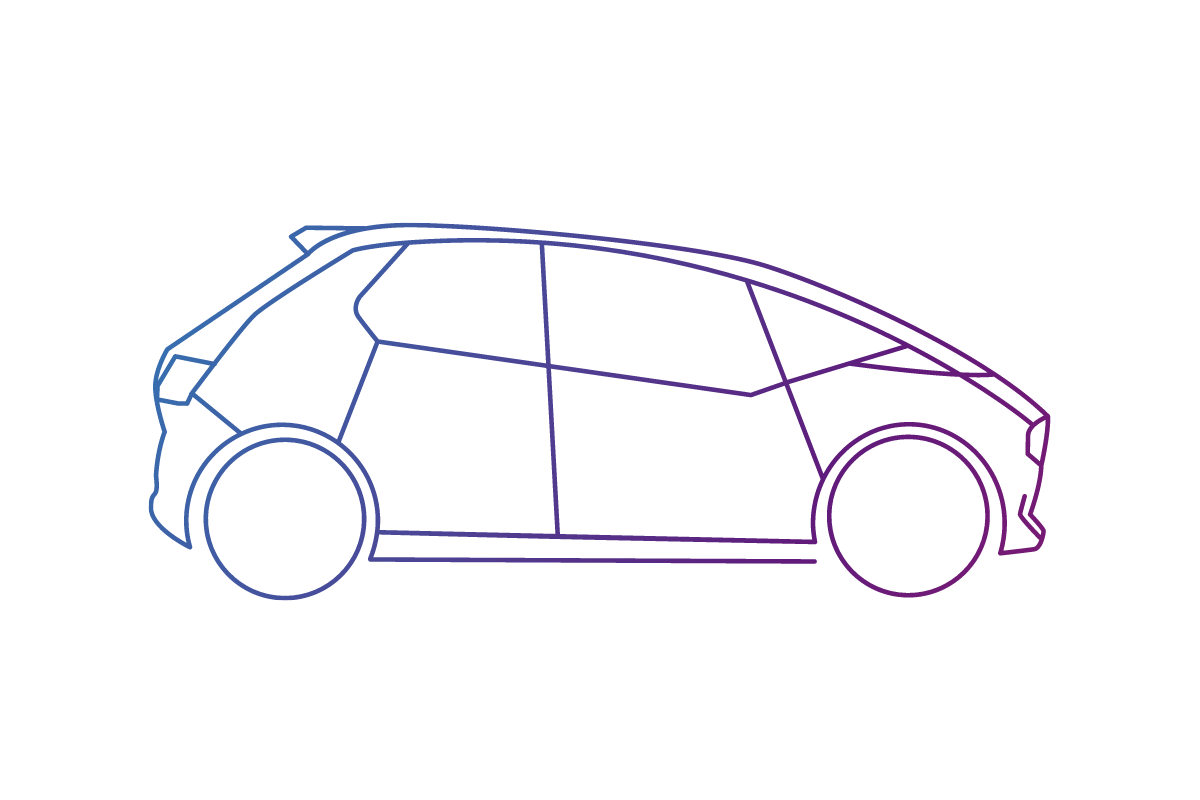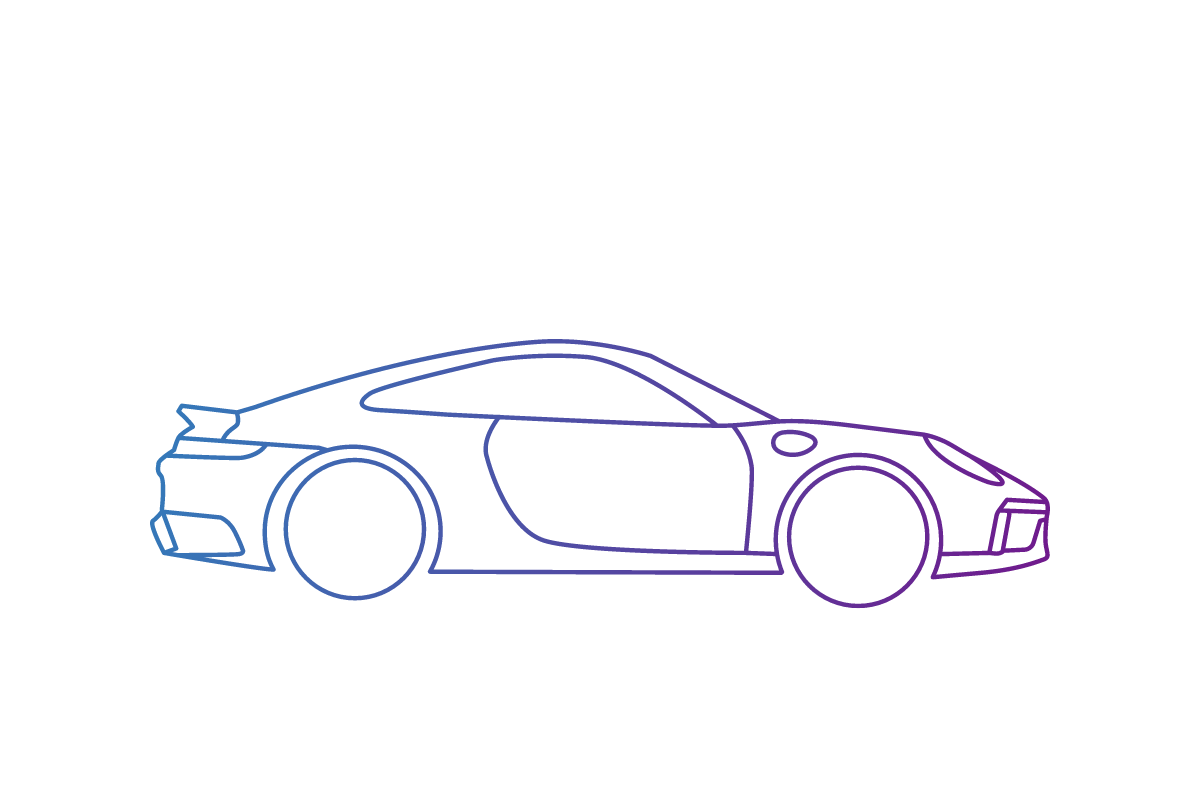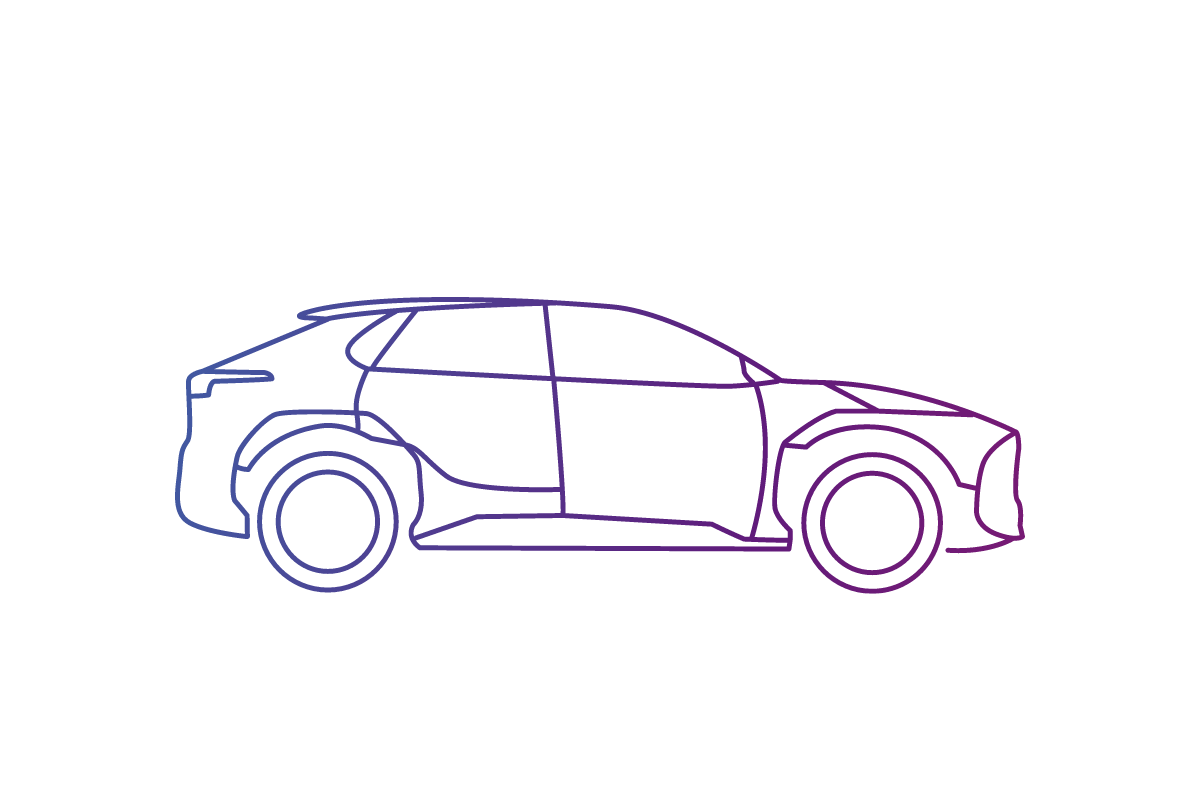 While we at rpc appreciate all the above-mentioned efforts of OEMs to follow along with the trends and become part of the change that customers expect, we are still waiting for the breakthrough. A breakthrough of the iPhone type: where people did not explicitly *ask* for it but rather Apple *created* the desire among customers. A mobile phone that is more than just a phone; one that not only reinvented the interface from buttons to touch screen but is so intuitive to use that it becomes our daily companion for quite literally every situation.
In July 2021, Jason Torchinsky from the motoring website "Jalopnik" wrote about the idea of treating electric vehicles like personal computers: using a completely standardized, modular architecture which would allow for an interchangeability of numerous components between different car versions, between different models, even between brands. In fact, the way electric vehicles are built, with their various systems being connected by nothing more than wires (motors, batteries, control units, sensors, entertainment systems, steering, suspension…) is vastly different from the traditional vehicle where at least the drivetrain, and everything that connects to it, must be to a large extent customized to each car variant. The author suggested that manufacturers could become more focused on producing the "shell" while suppliers would provide the basically plug'n'play components. They would essentially become Coachbuilders again – a concept from the first half of the 20th century.
While it is risky to suggest that many OEMs would agree to standardize their components for complete interchangeability (even though some small-scale manufacturers might benefit from it), the general notion of building cars in a modular way would address the earlier pointed-out trends. Providing customers with the possibility of exchanging the hardware on their vehicles over the course of several years or even decades would provide several very tangible benefits:
Extending the
practicality and
vehicle lifespan
The speed of technological innovation is currently so high, that equipment of cars sold today already feels outdated tomorrow. Customers are wary of committing to something that will be lagging behind competition in terms of performance. This is especially true for EVs as, according to Deloitte's latest Global Automotive Consumer Study, the battery charging speed and range are factors which are still on people's mind when considering the purchase: Will the charging speed still be acceptable in 3 years' time? Will my EV's range be acceptable when all others will offer double the distance? Take those worries away by offering a quick and easy upgrade to new components with a guaranteed availability for the next two decades.
Making it *yours*
Yes, the tuning scene we remember from the first Fast & Furious franchise is not that popular anymore. Nevertheless, people still want to make their vehicle fit their needs and personalities. BMW is aware of this and started experimenting with customizable exterior paint, presented on the BMW iX Flow with Kindle-like ink on the body panels. Imagine being able to switch out headlights, body panels, seats and other interior components. The vehicle would "grow" with you, adapting to your changing needs and personality.
Giving the sustainability "edge"
Finally, the most important consideration: If manufacturers enabled customers to keep their vehicles for a longer period, the aforementioned growing environmental awareness among younger target groups would impact their purchasing decision. Why would you buy a car which will feel outdated after only for 6 to 7 years (the average duration of new vehicle ownership today, as reported by IHS Markit) or physically not last longer than 12? Why not invest in a vehicle which is provided with guaranteed, high-quality updates for both hardware and software and can feel "fresh" every year, not to mention the boosted durability of 20 years and beyond?
Why does it matter?
Production
Of course, changing the principle of how the car is used over its entire lifecycle will cause a number of implications on the business of an OEM. For starters, the way vehicles are conceptualized, designed and manufactured would need to align with the required "modularity". Seeing as most manufacturers have been looking to gain economies of scope with the use of shared platforms and components in recent years already, this would not be a completely novel approach, however. The planning would need to change from considering the typical model updates / life cycle impulses every few years to an upfront (and at the same time adaptable!) yearly or monthly release schedule. At the same time, just like it is practiced in software releases, in case of delays in development, certain components could be released at a point in time after the initial sales start. Considering the ongoing supply chain crisis (which is likely not a singular occurrence), such a model would allow for more flexibility in satisfying market demands.
Sales
exploding lists of equipment alternatives and model variants, we are observing a trend towards more simplification. The reason is twofold: On the one hand customers are confused by too many options, especially so if those options are interlinked in a non-intuitive way ("sorry, you can't have heated seats with red brake calipers, please select the pet owner package"). On the other, a huge complexity of product options, readily available at the market launch, means development and production costs with no guarantee that the predicted demand will cover those costs. Not only would a modular architecture allow for an ongoing market analysis and better prediction of sales potential, but it would also limit the choice complexity at the moment of purchase, spreading it across the entire life cycle of the car. Moreover, the secondhand market would likely appreciate the update- and customization factors with a higher resale value compared to traditional vehicles.
The way such cars are displayed at the POS would also differ significantly from today's standards: The focus would not solely be on the new vehicle model but much rather on the available modules and updates. This would imply changes for the physical space and the sales interaction alike. Showrooms would not need such a large footprint and vast open spaces: Displaying mostly parts and functionalities could simply be supported with interactive visualizations using high-res screens and VR. It would also be the functions and therefore the identification of true customer needs that would be the main point of the sales consultation. As increased customer orientation is one of the key arguments why OEMs are already introducing direct and/or agency sales models (rpc-own research on that matter will be published soon), such a different perspective on sales talks would support the transition in practice.
Pricing
And what about pricing? Take inspiration from the gaming sector: Customers could purchase the bare-bones version and gradually upgrade it, paying for each module individually. Or they could opt for a subscription model which guarantees a certain number of upgrades in a defined timeframe. Offer a "season pass" with a yearly fee which gives access to all updates for those who know from the start that they will use it. Generation Alpha will feel right at home!
Aftersales
It is commonly known that retailers can expect their aftersales revenues to decline substantially in the coming years (check out our colleagues' findings at Accenture and Deloitte). Electric vehicles do not need as much maintenance as their fossil fuel-powered counterparts. Rising autonomy and active safety measures decrease the demand for accident repairs. Over-the-air diagnostics are making it almost obsolete to come into the workshop. Desperate times are ahead for dealers and agents! That is, unless they were busy with installing upgrades. At the end of the day, you need a professional to install the parts and workshops can easily receive commission paid by the headquarters for the performed work on the customer's car. The cherry on top: If designed properly from the start, many changes would not even have to be done in a workshop but at the customer's location of choice, by a "flying mechanic" or even in pop-up workshops located in downtown parking garages.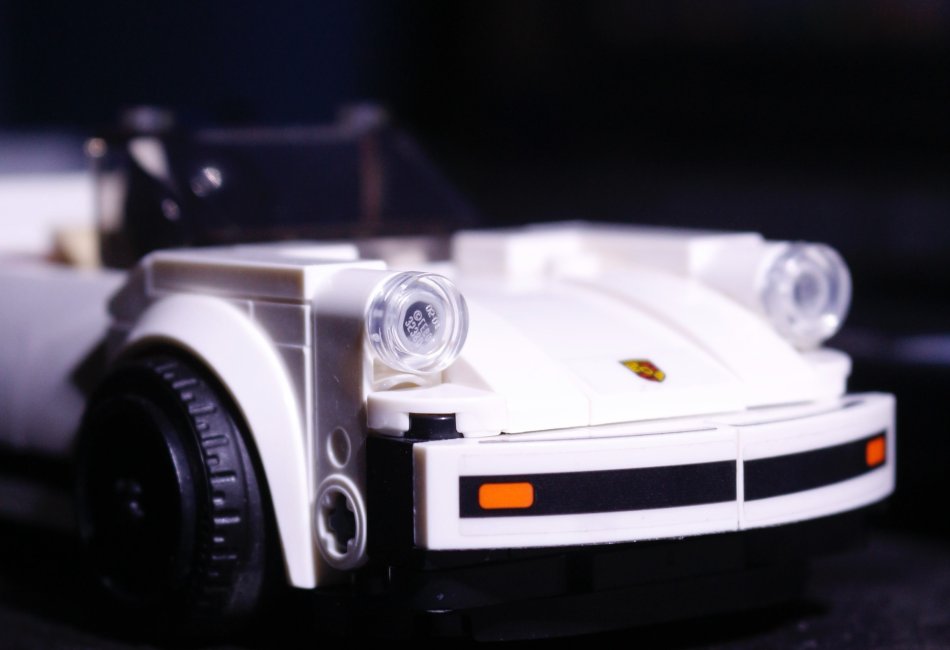 TO SUM IT UP
The car industry is going through a real revolution with the popularization of electric vehicles. Cars will remain an integral part of our lives – in one form or another. The time has come, however, to take advantage of the possibilities which technology gives us and to address future customer needs with fewer incremental and more disruptive changes. Those changes will not include flying cars, at least not on a large scale. The proposed solution with modular upgrades will bring benefits to both the selling and the buying side while offering spectacular environmental benefits.
Do you think you might be affected by this change? Reach out to our experts at rpc and arrange for a consultation: We will be happy to provide you with the appropriate analyses and solutions to prepare for the retail future.
Expert Portfolio
expert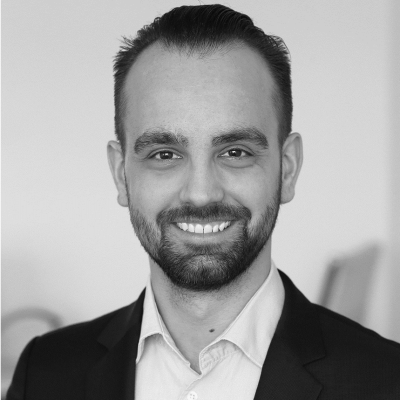 Dr. Martin Rogalski
Senior Consultant
about
Dr. Martin Rogalski is a strategy consultant at rpc. He works with both medium and large companies to develop and implement new sales models and business innovations. Customer centricity has always been essential at all positions he has held in the automotive industry: from marketing strategy to aftersales. He has a passion for automotive tech and motorsport