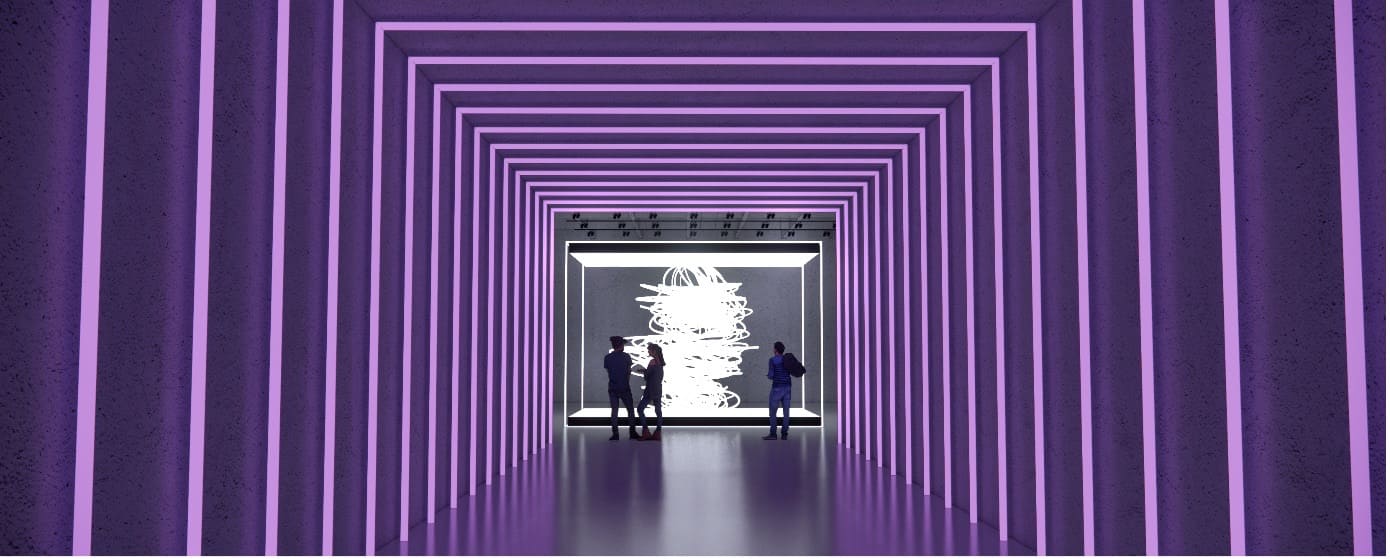 Insight
the great indoor
The end of the monoculture of city centers is on the horizon; with Corona as a catalyst, the chain store-occupied pedestrian zones are reaching their limits.
The Great Indoor - new perspectives for a fascinating Future Retail
Oliver Herwig, a journalist with a flair for architecture and urban planning, talks to Vladimir Moldovanu, Senior Design Strategist at rpc, about the opportunities this opens up for the future.
Oliver: With the end of the Corona pandemic, what makes you think people won't go back to old habits and enjoy what is offered to them in local stores?
Vladimir: It's the forced digitization. The forced digitization of all of us as an unprecedented event in a networked world, initiated not by some corporate digital chief officer, but in the form of a crisis encompassing all levels of society. This has created new purchasing habits in a very short time, completely redefining the relationships between manufacturers, retailers and customers.
For the first time, all age groups from Baby Boomers, Millennials and Generation Z are dealing with digitalization in purchasing, and this is happening across all social classes.
Just to give some obvious examples - some time ago, Click & Collect or Coffee To Go were taken up by an urban lifestyle generation with an affinity for trendy brands. That has changed, in that such offerings have become a self-evident service facility virtually overnight.
Oliver: If simplicity is the key, why do many retailers have such a hard time implementing it?
Vladimir: Philipp Teufel and Rainer Zimmermann already described in their 2015 book "Holistic Retail Design" that retail is not a space for innovation and trendsetting, its space of adaptability and flexibility. Even though trendy items are often offered, retail mechanisms are geared to customer behavior without generally analyzing it in a differentiated way. There is still a widespread tendency for retailers to chase trends and stick to the status quo. And to answer your question, just give it some time, lets hope brands and retailers will simplify the process.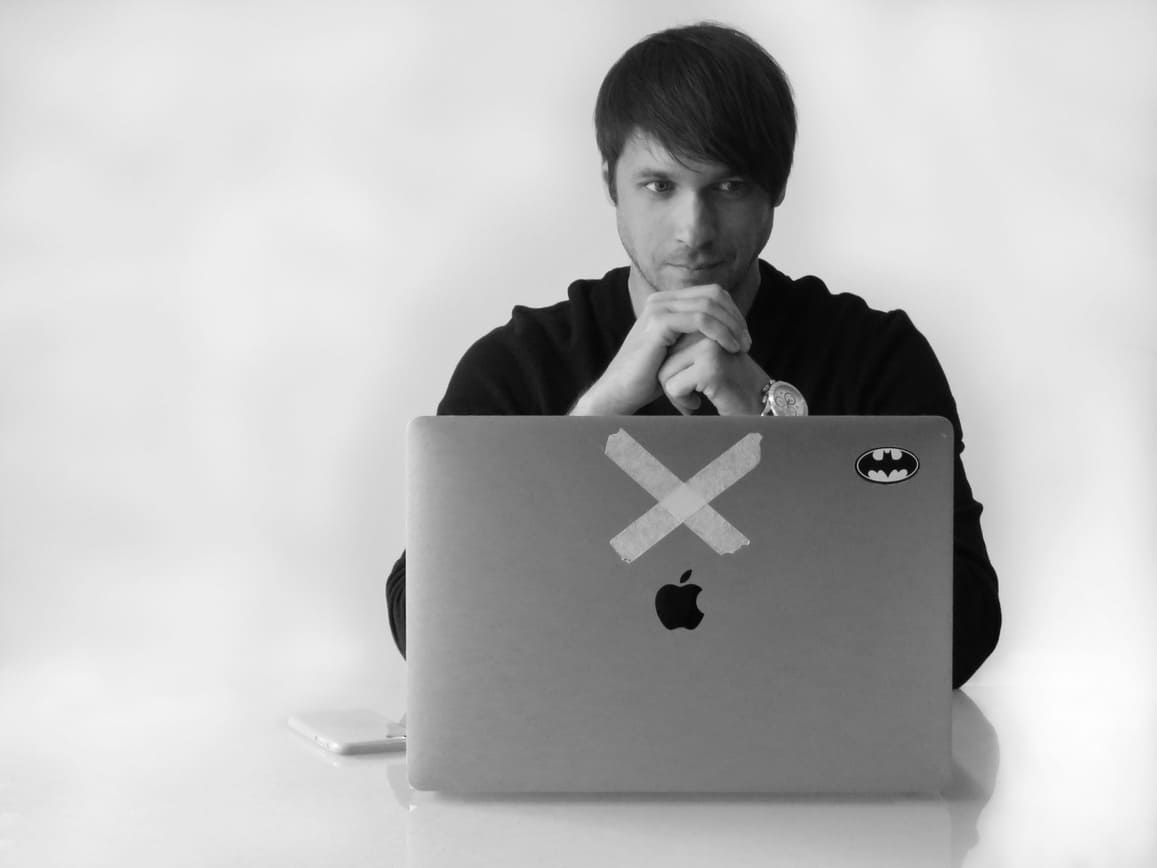 Oliver: The Great Indoor - Are you talking about huge investments when it comes to transforming standard stores into wow places?
Vladimir: Well, retail is bone-headed competition on the front lines and sometimes people talk about the price war and the discount fight. The battle for customer attention and competition between brands will determine the price of investment.
The digitization push means that the debate between analog or digital is a thing of the past. Customer processes of the future will be seamless and embrace both worlds to provide an optimal process for the customer. Balancing these terms creates a new kind of hybrid, quasi-phygital competence that designers, manufacturers and retailers must acquire.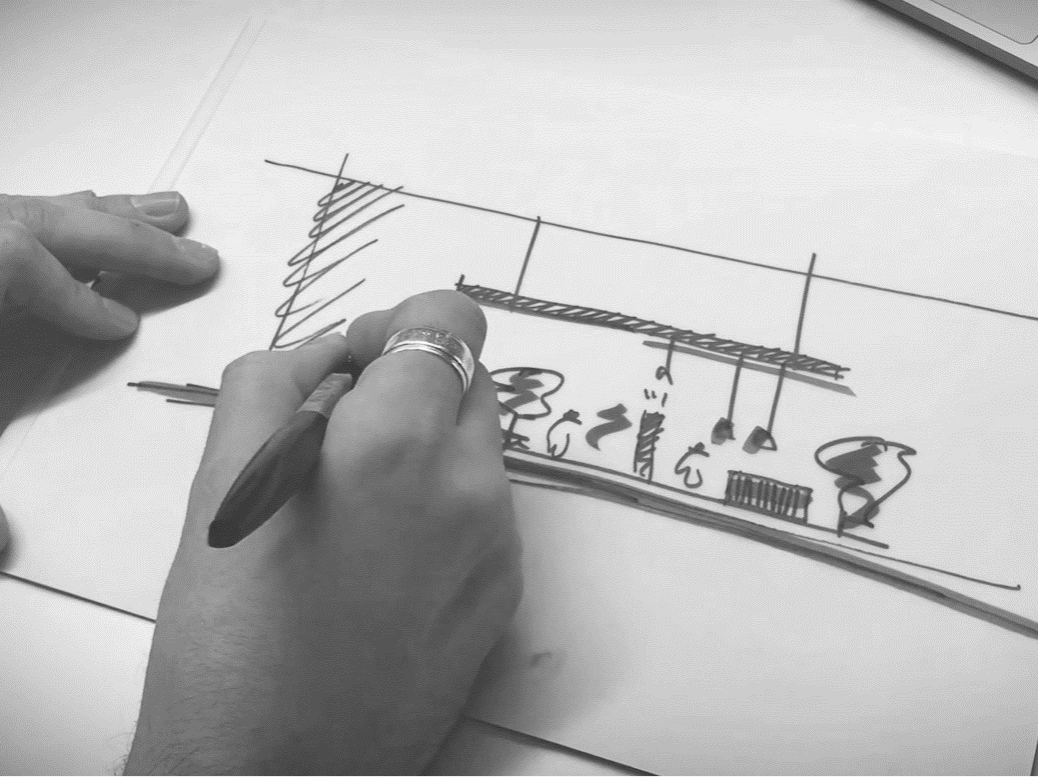 Oliver: What specifically characterizes this competence?
Vladimir: For me, three things stand out: data, design and service understanding.
I'm not saying anything new here, but I think that intelligent understanding of customer data by developers and designers, combined with strong service skills, will be the key to success. To understand their customers, manufacturers will have to engage much more deeply with their wants and needs - the data are available, after all. And they will have to adjust to a higher speed.
Oliver: What does this mean for the cityscape of the future - a few exclusive brand stores and a multitude of boring supply platforms?
Vladimir: Let's look at a few trends: There are the "Ghost Kitchens" in the restaurant industry - kitchens without restaurants that deliver food to your apartment, which sometimes has no kitchen equipment at all except for a refrigerator and a microwave. Or new supermarket start-ups that act as depots and are no longer even visited by customers, but instead deliver in a few minutes what you ordered from your sofa via app - at any time of the day or night. Why not, actually, if it makes my life easier and more convenient?
If a retailer offers a delivery service and brings me a product within 10 minutes while I wait in the park with my friends, using a zero-emission transportation option - then I don't care if they have a depot or a flagship store. It's convenient, easy and doesn't hurt the environment. Retail should be omnipresent in all social areas, not only in specific destinations.
Oliver: What makes people open their homes to interact with brands? Is it just convenience?
Vladimir: Well, this is where the Corona crisis has changed a lot. The last two years have created a new space for brands, our home. We unpack a sneaker in our living room, we have branded merchandise in our rooms, and we participate in online fitness classes from our favorite gym or sports brand.
And as I mentioned earlier, most of us will keep many services even after the crisis is over, especially if they pay into convenience.
So, even in the long term, the living space is increasingly becoming a space for self-staging, with manufacturers and brands offering specific services to their customers. This could be a subscription system for fitness equipment or the provision of live stream services - there will be many more creative solutions developing here!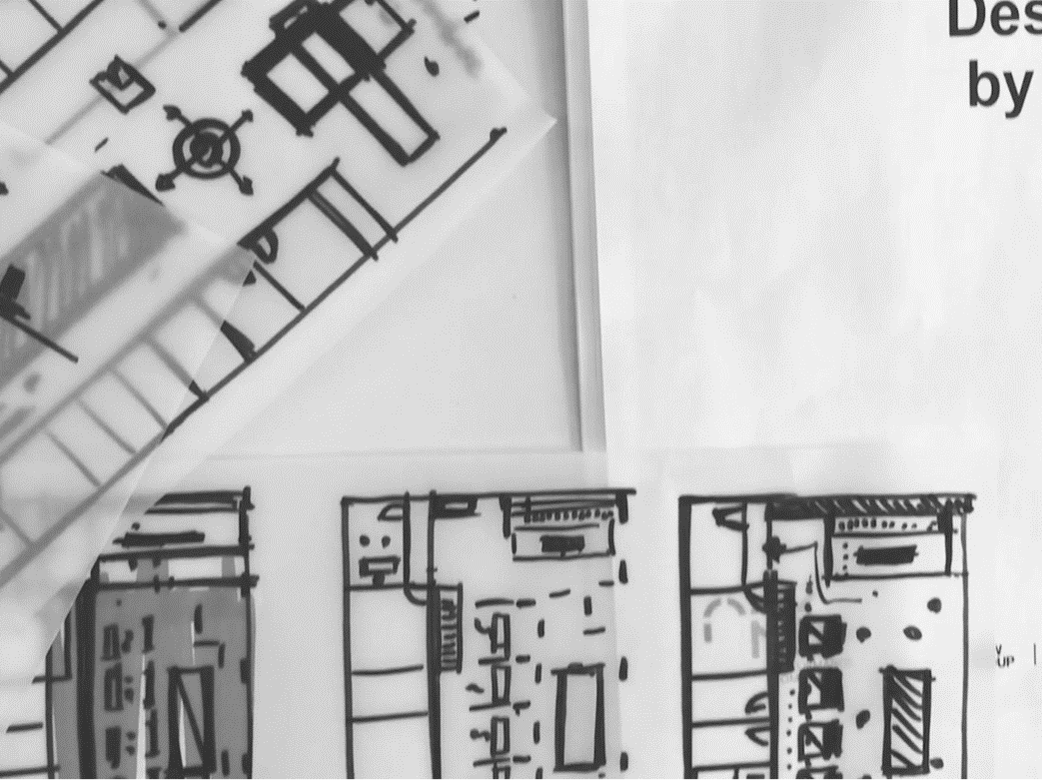 Oliver: If everything is hybrid, will it be easier to develop a focused brand - or even harder?
Vladimir: I think that's an interesting question. If everything is the same and interchangeable, as we see in the current monoculture of city centers, what is different and stands out will inevitably generate more attention.
When customers return to downtown visiting brick-and-mortar retail in the foreseeable future, the mere presentation of products on the sales floor can be very disappointing because it is too similar to the e-commerce experience they have learned before.
Manufacturers, brands and retailers should now take the opportunity to enhance their "brick and mortar" experience, i.e. create physical retail experiences, stage emotions and generate wow effects.
Oliver: How do you envision the ideal retail space for a major brand manufacturer in a prime city location?
Vladimir: Customer first - the customer must be on focus. But not just when he enters the store, but by capturing his behavior and needs far in advance. Thanks to the digitalization push, all customers are well informed about the brand and products and already have a determined expectation of physical retail.
That's why the processes have to mesh both online and physically - smoothly, seamlessly as we say. The design of the retail floor must be geared to this - too many process steps that may trigger unnecessary queues are tolerated less and less - also thanks to increasingly perfect online services.
The staging will be decisive for the perceived quality of the shopping experience. Brands are increasingly staged, stories are told, and new lifestyle experiences are created through clever curation of the product presentation, which are then willingly shared in social media. Even with Corona, nothing will change in the fact that people like to be inspired, fascinated and excited, even more than before.
As designers, we need to learn to be purposeful with a new balance of emotions and interactions. We can design fascination in the physical experience, which then triggers online sales or, conversely, use digital fascination to inspire people to seek out the real shopping experience in the store.
Depending on the perspective - retail is in a state of transition and offers fascinating design possibilities for the future: re-think, re-start, re-make.
Whatever the prospects are, we here at rpc, are not that much into future prediction. We are into future making and the customer experience & retail design team is looking forward to tackle new challenges and together with our clients bring new experiences to life.
let's get in touch!
expert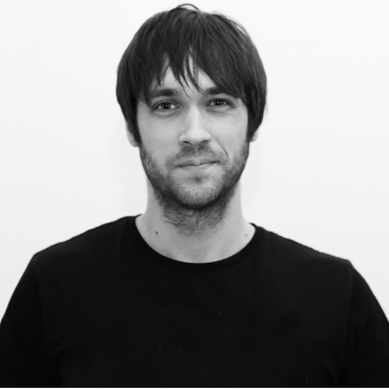 Vladimir Moldovanu
Creative Director
about
Vladimir Moldovanu is the Creative Director in our CX Team. His expertise: He works at the confluence between digital and physical brand experiences, with a focus on emotional customer experience. He has been working for a numerous global brands around the world for more than 10 years .
news
The Retail Multiverse as a Survival Strategy for Downtown Retailing
Read more...