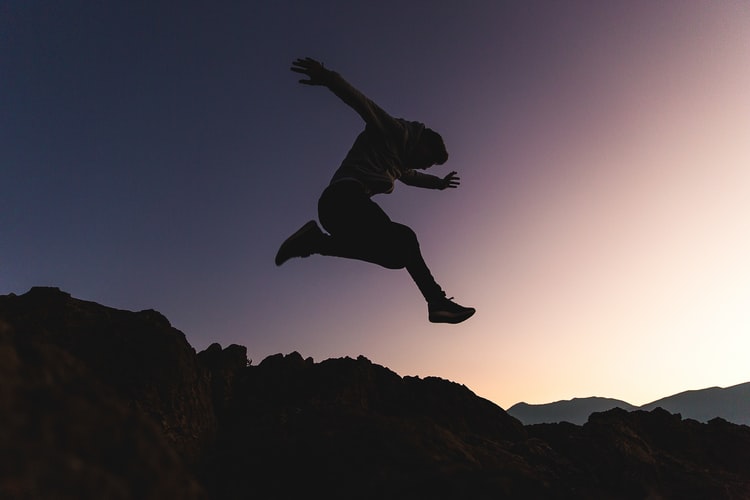 Insight
taking the leap from b2b to b2c
by felix brennecke
Why is building end customer relationships and direct sales channels difficult but important for many B2B companies?
Why B2B companies should venture on the path to end customers and direct sales
Digitalization has changed the rules of the game: long-standing business models have become obsolete, customers expect the most personal, relevant offers possible, in real time and as convenient as possible. In addition, platforms such as language assistants occupy strategic positions in traditional value chains in order to make direct sales as user-friendly as possible. The result is that the existing relationships between brands and customers are called into question (see Figure 1).
Figure 1: Language assistants are a good example of how platforms influence the customer experience and potentially influence the relationship between a loyal customer and the brand.
Another game changer is data from customer relationships. They are decisive for the success of marketing, selling and developing future products. The disruptive potential of targeted, automated and personalized marketing is already established in many B2C industries, while in B2B these changes have not yet been implemented to the same extent. It is often due to multi-level value chains, technically specified products and long-term framework agreements that B2B companies only gradually find themselves exposed to similar pressure.
The following outlines why the leap to the end customer and direct sales is nevertheless promising and what risks need to be taken into account.
1. create seamless added value
Many companies in B2B industries are defined by multi-stage value chains: The brand manufacturer's products are sold to a wholesaler who sells the products to retailers who offer the products to the end customer. Such models have worked for many decades, but today they are no longer up to date and give rise to conflicts.
conflict 1: b2b partners as silent competitors
In multi-stage distribution, each stakeholder optimizes a specific part of the value chain, for example by having a manufacturer focus on quality and production costs, while a wholesaler has an efficient logistics and storage system. All are interdependent to sell products on the market. At the same time, each trading partner limits the margin of the others, which is why trading partners often compete in silent competition (see Figure 2). In the furniture industry, for example, wholesalers use the charisma of established brand manufacturers in their portfolios. When providing advice in the shop, however, the focus is often placed on private label products, as a better margin is achieved here. Most furniture start-ups therefore offer their furniture through direct online sales or in their own shop formats.
Figure 2: Multi-stage value chains favour silent competition between retail partners
conflict 2: lack of comfort for customers
B2C brands offer a customer journey to your customers as seamless as possible - from the first interest to the delivered product. Such a customer journey is often not customer-oriented in multi-link retail chains because the involvement of several companies creates additional complexity for the customer, delays can occur and the brand cannot act as a clear contact for the customer. Today, no brand can afford not to have a product in stock, to deliver it incorrectly or to offer its customers complex processes.
The sanitary sector is a classic example of an industry that has difficulties meeting modern customer expectations with multi-stage sales: Only a few companies offer the end customer a bathroom renovation as a complete solution from a single source. Installers see themselves even less as ambassadors for a well-known manufacturer's brand. Many customers find out about the products of the preferred manufacturer's brand on the Internet, ask an installer to draw up a plan, then visit a wholesaler's product exhibition, and then frequently order the wholesaler's own products via the installer - and not the products of the desired brand. This process is very tedious for the customer. Brand manufacturers who rely on wholesalers as B2B suppliers run the risk of losing their successful brand positioning and the resulting turnover in the long term (see Fig. 3).
2. courage to take risks and to change
Closing the gap to the end customer and establishing direct end customer relationships is not an easy task. Many B2B companies are cautious because the sensitive partner models in their industries pose challenges that B2C brands do not. The following must be considered:
Many B2B companies need to build knowledge and staff to market and sell their products to end customers.
Often, companies do not have the right infrastructure and operations to execute B2C transactions in the relevant volume.
Many companies rely on partners for a relevant share of their turnover, who threaten to blacklist if a partner breaks out of the existing retail chain.
As complex as the hurdles may seem, it is possible to overcome them.
As a B2B supplier of heating and cooling technology, the family business Viessmann has been successful in a traditional B2B model for generations. Despite the danger of "blacklisting", the company has faced up to the changes in digitalization and replaced the traditional business model. Today, Viessmann offers end consumers "heat" on a subscription basis and has expanded its own business model together with its B2B partners and young start-ups.
why is the leap worthwhile?
In order to make the successful transition from an exclusive B2B focus to direct end-customer interaction, brands need a vision and a long-term commitment to strategic change. They need to be clear about which B2C target groups they can reach directly, which channels they can use, and how they can engage partners in the process.
Although building a B2C model is not easy, it offers great opportunities for B2B companies. The traditional business model can be expanded and revenue streams diversified. In addition, the company can develop demand-oriented products on the basis of end customer data and offer them in a targeted manner. The company also regains control over the brand image and pricing of its products. Those who can build good relationships with end customers will develop future business areas faster and more customer-oriented - a huge potential for B2B companies as long as they focus on the added value of their end customers.
This article was originally published on https://www.marconomy.de (German only)
contact our customer experience design partner
expert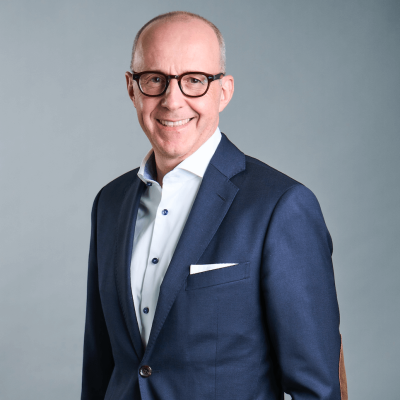 Jan Schemuth
Managing Director
about
Jan Schemuth is managing director and chief financial officer of rpc. He is responsible for new client accounts and markets, business development, and operative business management.