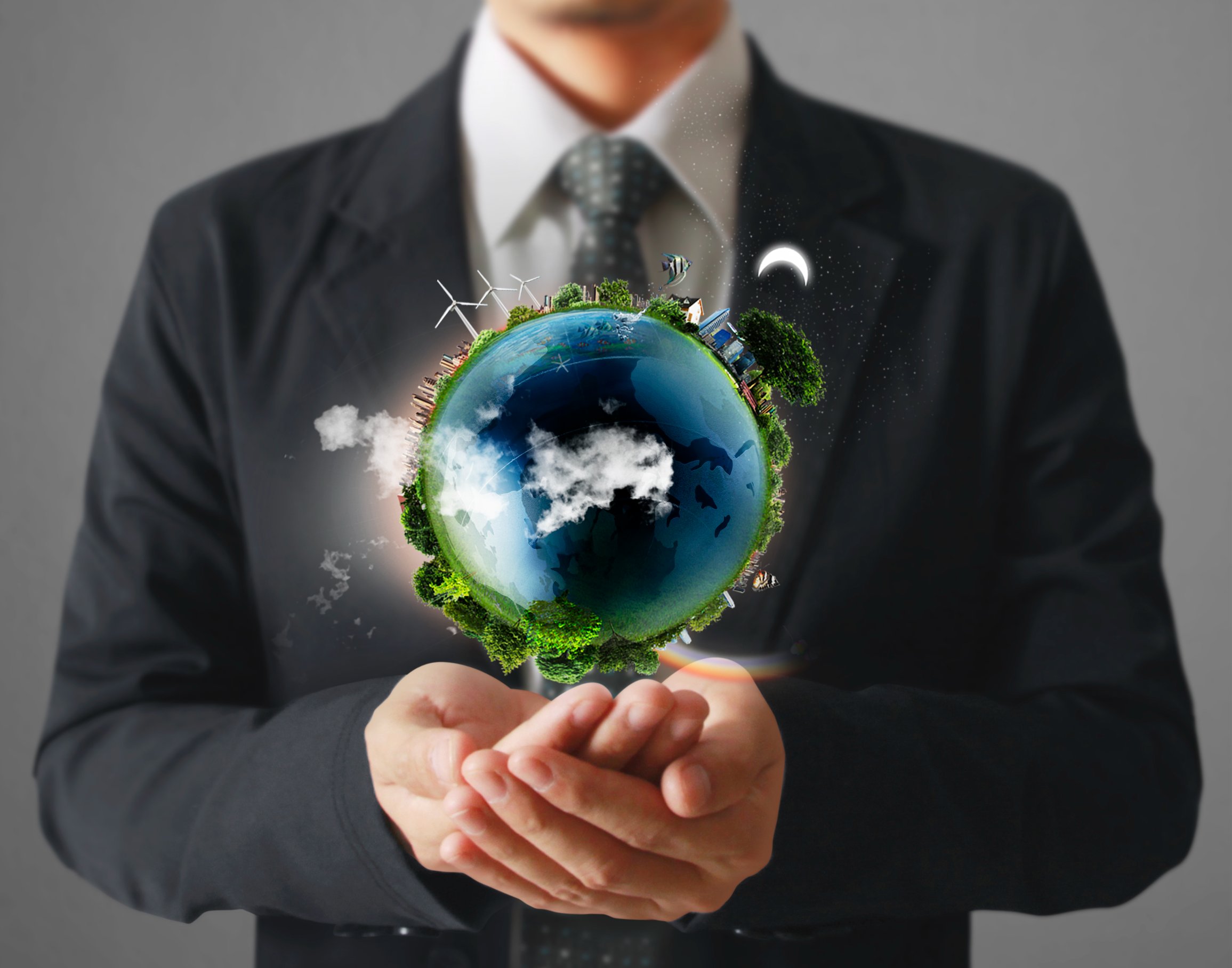 Insight
Sustainability in car dealerships:
Our vision and your survey results
By BENGT König
You and we know that sustainability is important for all of our futures. With this survey, we wanted to find out your opinion on the topic of "sustainability in car dealerships" in order to provide you with even more targeted support.
Sustainability
is perhaps the most comprehensive, challenging and defining issue facing the automotive dealer, not in the future, now. It requires a broad base of experience and knowledge.
rpc and our network partners are ready to deliver it.
The focus of our initiative is:
Attracting and retaining customers
Attracting and retaining staff
Managing costs and maintaining profitability
For sustainability management, we have an experienced team to advise our clients in the best possible way. We are happy to provide you with arguments and added value for your company on all the above-mentioned focus topics. With pro-active energy and in-depth knowledge of sustainability and retail, we look forward to guiding you to success in a targeted and efficient way.
Our goal is to empower interested retailers to understand the topic of sustainability and to implement necessary measures - also to continue to be successful in business.
Your survey results: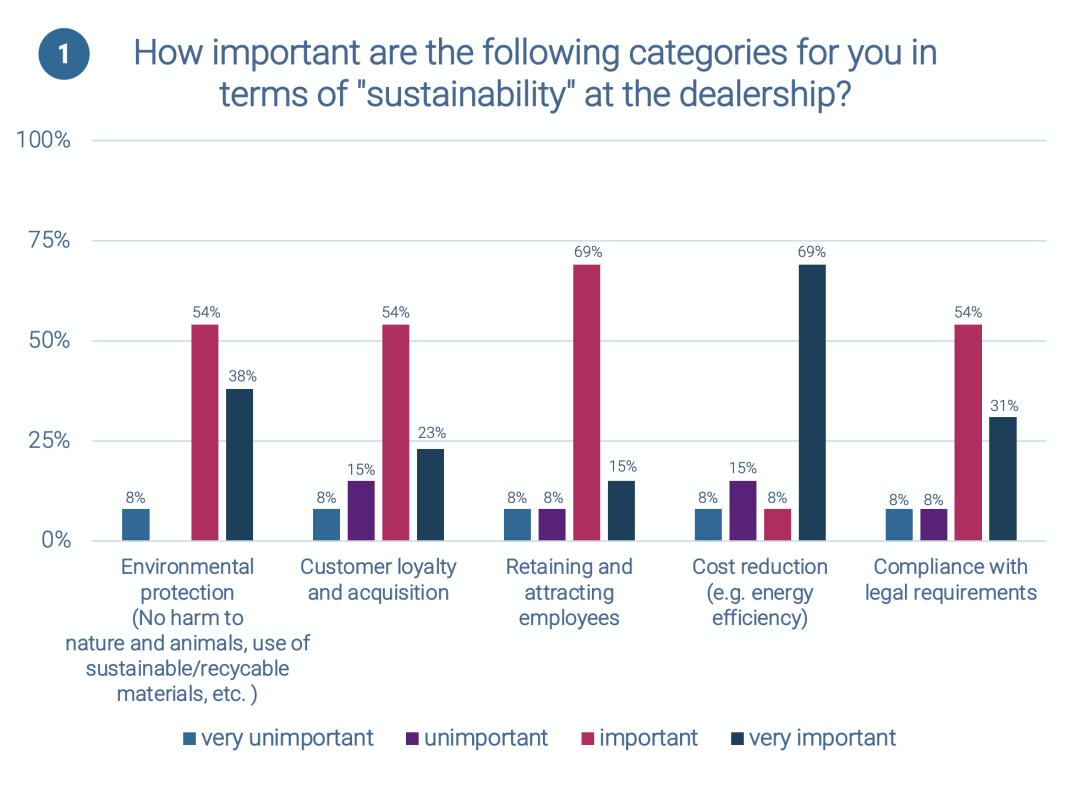 It was already clear to us that the issue of sustainability has become much more important. With the survey, we wanted to specifically find out the opinion of motorists on this topic.
The result of the first question shows that most of the participants in the survey also share our opinion.
Environmental protection, customer loyalty, employees, cost reduction and compliance with legal requirements are important to very important.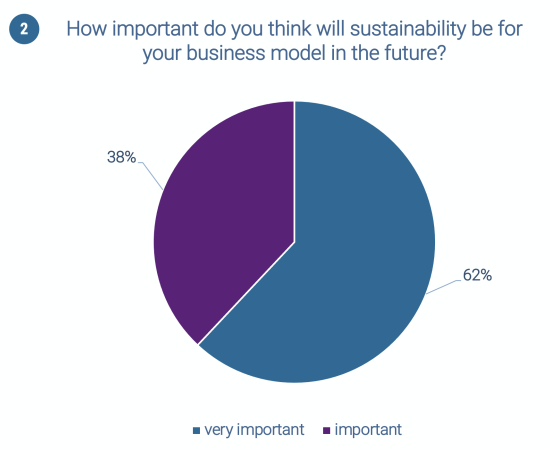 The result of the second question also shows that all participants are in agreement. In the long term, their business model must address the issue of sustainability.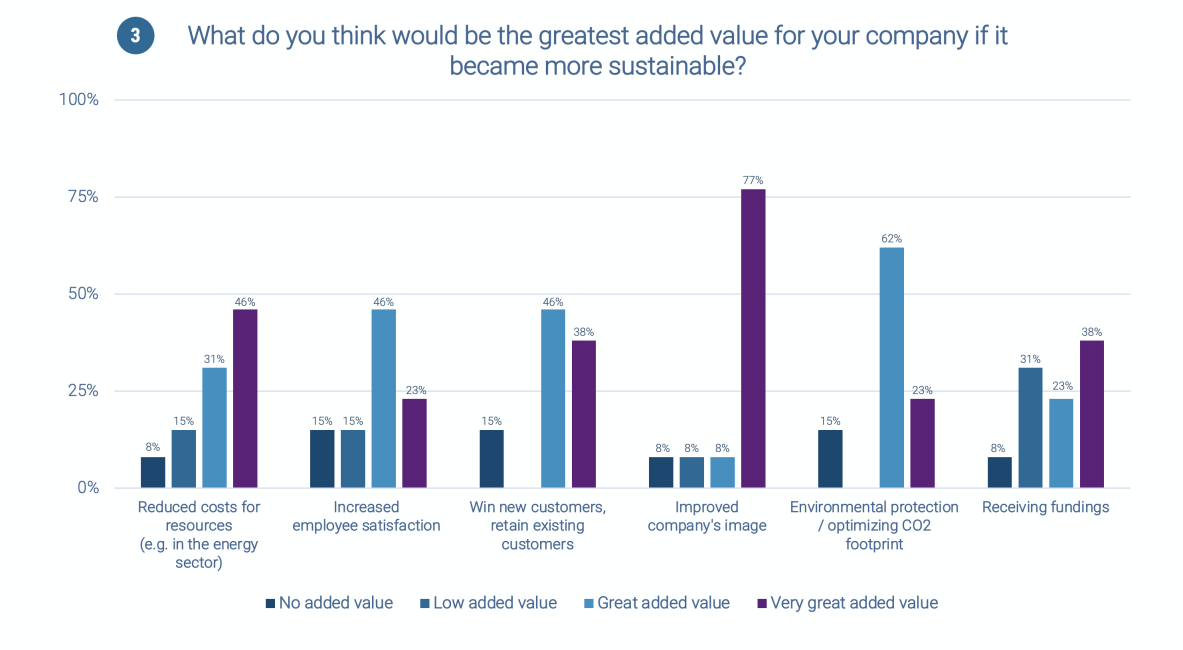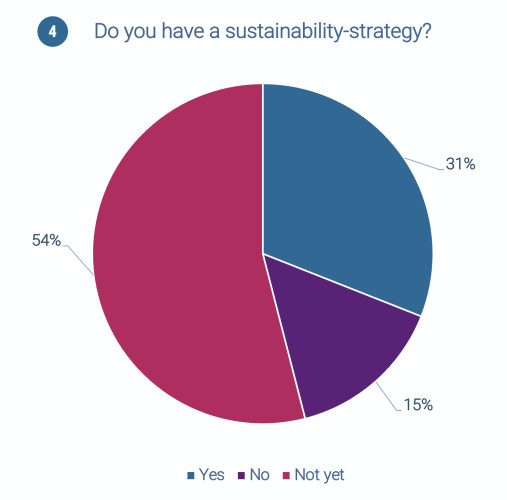 The result of the fourth question confirms our actions to provide companies with our know-how and to further expand our commitment to sustainability.
More than half of the respondents stated that they had not yet developed a strategy to establish sustainability in the company.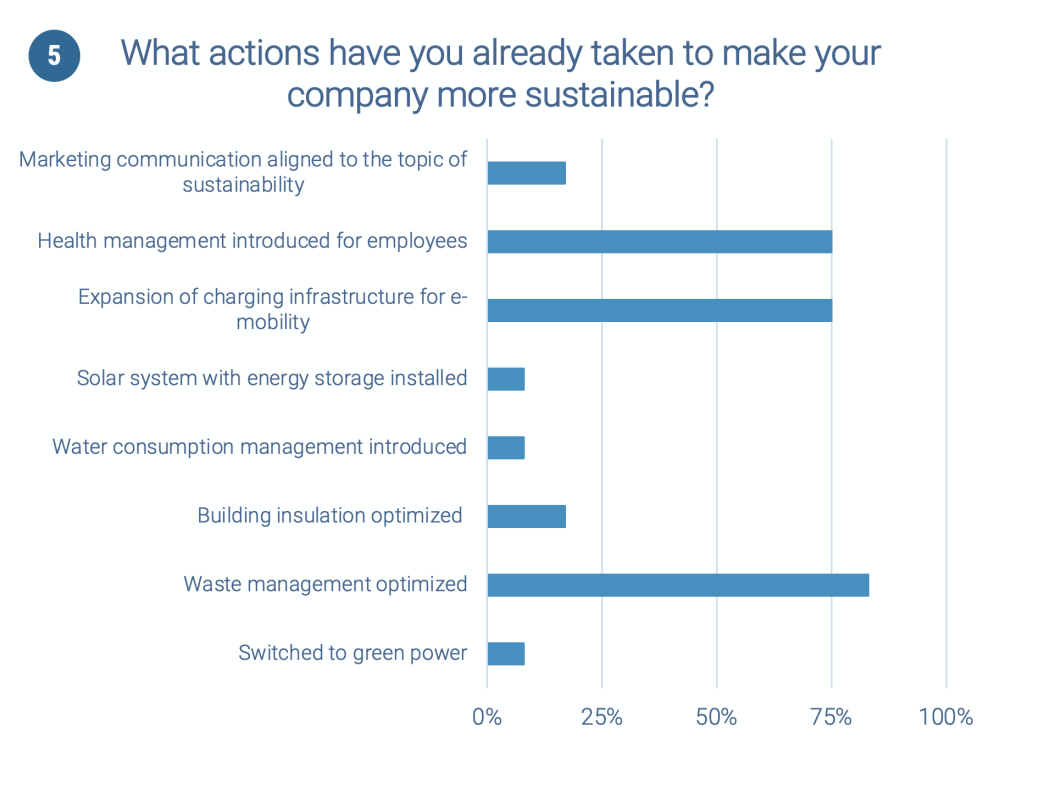 Waste management, health management and the expansion of the charging infrastructure for e-mobility are the most common actions that entrepreneurs take.
Let's recall the third question on the topic of added value through sustainability for the company: the top two added values were image and environmental protection.
Although the measures mentioned here optimize the company's image and protect the environment at the same time, the possibilities are far from being fully exhausted.
The survey clearly shows that there are still many more opportunities to make the company even more sustainable.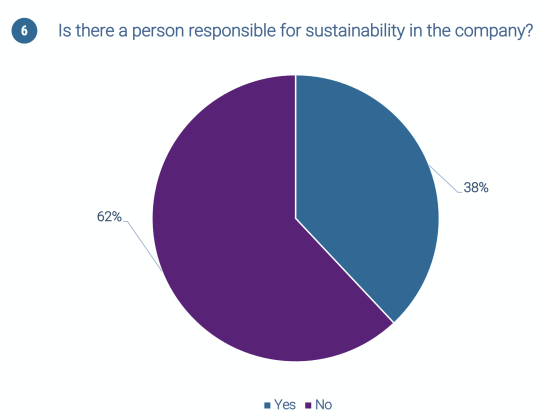 The answers to the sixth question indicate that the majority of companies do not yet have a sustainability officer. Conversely, this means that the knowledge on the topic is also limited.

It
would
be
our
pleasure
at
rpc
to
support
you
in
the
development
of
your
sustainability-strategy
.