Insight
empowering software users with WalkMe
Georg Ley and Lucca Kallenberger
An interview with Zahi
Malki (second from left in the picture) about the power of remote user trainings with the Digital Adoption Platform WalkMe.
Zahi Malki, RVP International Service at WalkMe, tells us more about the platform's solutions and benefits
WalkMe pioneered the Digital Adoption Platform (DAP) to empower business leaders to realize the promise of their technology investment by transforming the user experience in today's overwhelming digital world. With WalkMe's enterprise-class guidance, engagement, insights and automation platform, employees are more efficient and productive, executives have better visibility into digital usage, and organizations maximize the full value of their digital assets and successfully guide their enterprise through digital transformation.
WalkMe provides an omni-channel, intuitive and consistent, user-centric experience, empowering users to self-service at their convenience and time, decreasing or even dispensing with training sessions delivering an almost immediate go to market and successful long term adoption.
With WalkMe, organizations can expect a decrease in the onboarding cost and time, improving the time to productivity, increasing the user engagement and adoption, preventing costly data integrity and compliance errors, and decreasing the support.
in which situations can WalkMe support customers?
WalkMe's Digital Adoption Platform specializes in customer continuity, enabling organizations to serve customers, deliver value, maintain revenue, and empower remote workforces - anytime, anywhere. WalkMe helps organizations manage change, set customer and employee expectations, and maintain revenue growth.
what are measurable impacts which can be achieved with WalkMe?
WalkMe significantly impacts both the customer side and the employee side of an organization. For employees, WalkMe reduced the error rate up to 45% on average. Knowing that there are 10 popular forms within the CRM, for one of our sampled companies with 3,500 employees, we found that the average aggregated time wasted fixing errors was 2,9000 hours per month. This is the equivalent of having 18 employees on staff that only fix errors on CRM.
how does WalkMe view the protection of sensitive data, e.g. client data or employee privacy?
WalkMe maintains an extensive compliance program that has been aligned to industry best practices, regulatory, federal/state, international laws, regional laws, and industry-specific requirements. The program assists our partners to understand the robust controls in place at WalkMe that maintain security and data protection of WalkMe rendered services, helping customers to establish and operate in a WalkMe security control environment.
in the long run – which development do you see for digital adoption platforms? What will be the role of WalkMe in this?
Here at WalkMe, we believe that technology needs to adapt to humans, and that is exactly what a digital adoption platform does. The purpose of a digital adoption platform is that no matter the underlying software, any user can utilize it to its fullest extent. For this reason, digital adoption platforms are going to be instrumental in the future of work. WalkMe is the pioneer of the digital adoption platform, always pushing the industry forward and setting the expectations for how users can benefit from technology.
WalkMe is working with selected partners – why is that and where do partners add value?
WalkMe is a cloud-based software company with extraordinary growth rates (almost doubling its value last year alone). In order to both scale and maintain our close-knit service methodology with all our customers, around the world, from enterprises to small businesses, we aim to develop a market-place of options to acquire WalkMe services from. It's WalkMe's strategy to invest in its selected partners so that they can grow with us and enjoy the fruits of the Digital Adoption category.
why is rpc the right partner for you?
rpc is definitely the right partner for us. At WalkMe we see the advantages of localization and the personal relationships that come from the partners who interact with local companies on a daily, and often face to face, basis as very valuable. We also value our boutique partners' agility and motivation to succeed, but most of all, we enjoy working with good people that are also true professionals, like the team at rpc.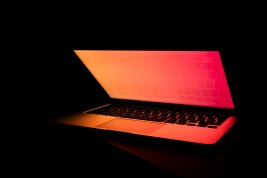 other interesting insights