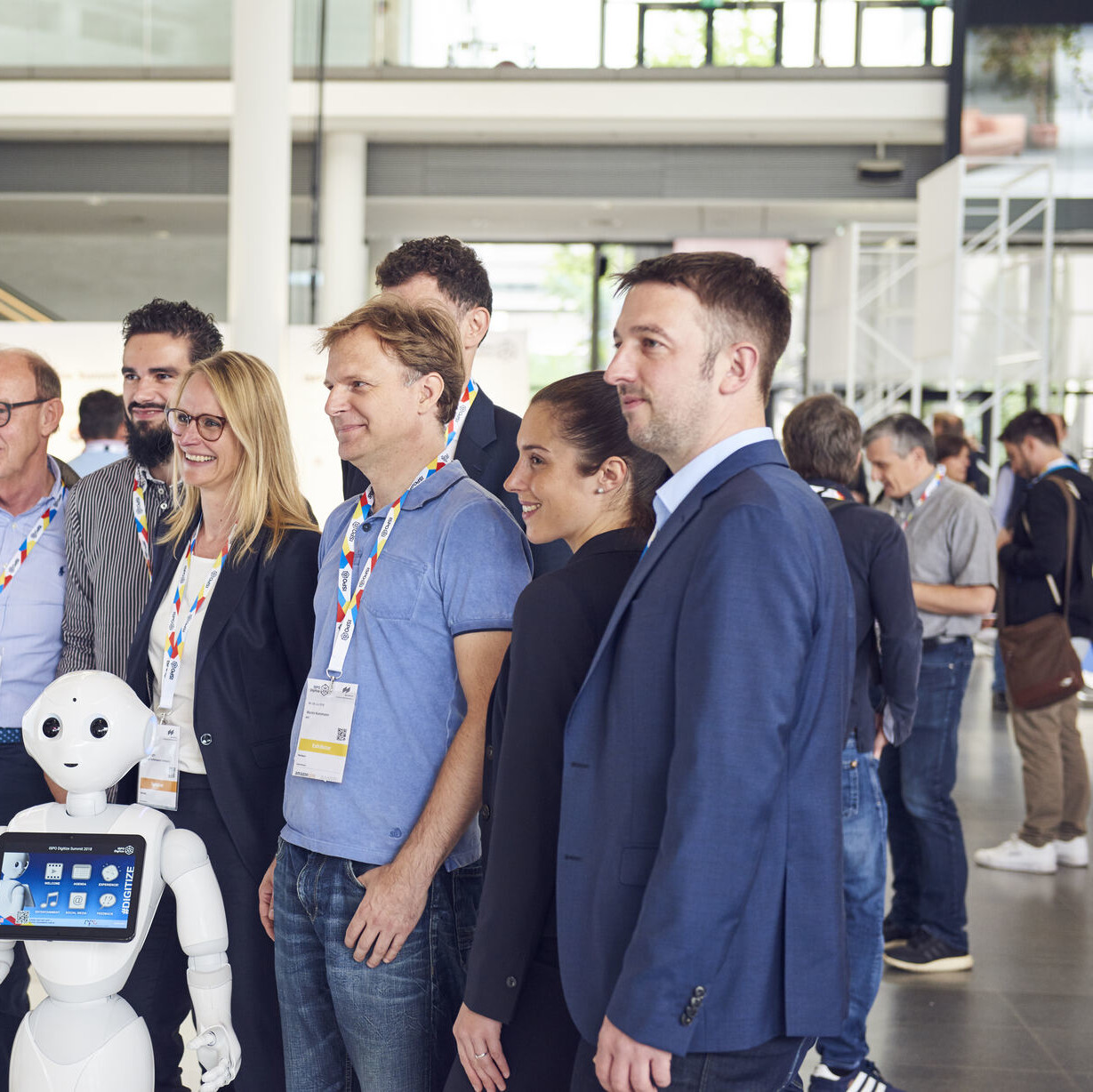 Insight
digitalization in the sports industry
ISPO Digitize 2018
The sports industry is facing major challenges: How can digital technologies be brought together with this industry and used sustainably? This is exactly the topic of the new ISPO format, the ISPO Digitize. Christoph Rapp, International Sales & Retail Manager at ISPO, talks in an interview with rpc about the implementation.
How digitalization and sports fit together – an interview with Christoph Rapp
The ISPO Digitize Summit is taking place this year for the first time. Can you tell us something about how the project arose?
Christoph Rapp: Digitalization is a topic that affects all industries. And the sports industry is no exception, too, with all the challenges and opportunities that digitalization offers. With the ISPO network, we are addressing the entire value chain of the sports industry – from manufacturers to retail. This also entails, of course, different approaches and challenges for the digital transformation. This is why we developed the digital readiness check, which we launched in January 2018 and that anyone can do for free on our website. After a roughly 20-minute survey, you will receive instant feedback and a detailed evaluation. For us, this was the first step in familiarizing our target group with the topic of digitalization.
The second step was to have a small show lab under the brand name ISPO Digitize at ISPO Munich, where we had Adidas on board as a partner. Then, with the ISPO Digitize Summit, we wanted to create an independent format focused on bringing companies and vendors offering digital technologies together with the sports industry, both physically in the "Experience Area" as well as in terms of content.
With regard to content, it was important to us to distinguish ourselves from existing formats. We want to show that we are focusing on the sports industry as a target visitor group and are creating solution-and implementation-based content. That is why we organized the summit so that in addition to the keynotes on the main stage, we always have a range of interactive workshops and one-to-one digital coaching sessions where you can individually learn about digital solutions.
Many industries are affected by the digital transformation. What examples and challenges are particularly relevant to the sports industry?
Christoph Rapp: It depends on the individual target group. On the one hand, we are talking about the big brands that are already well advanced in the transformation, companies like Adidas, Nike, Under Armor. Adidas, for example, has already showcased its digital technologies at ISPO Munich. Then there are the many medium-sized companies that are not quite there yet.
On the other hand, we have the retail sector, which, depending on its size, faces quite different challenges and is still at the beginning of digitization. Those companies that want to implement omnichannel strategies in bricks-and-mortar retail are facing many challenges. At the same time, they are recognizing the opportunities offered by digitalization.
You have already mentioned one-to-one contact in the workshops. Can you give us an idea of the kind of workshops that are taking place at the ISPO Digitize Summit?
Christoph Rapp: We are addressing different target groups here too. There are workshops where best cases will be presented. Another topic is online sourcing with our partner Foursource. rpc, too, has organized two workshops on how digitalization can be used as an opportunity in retail. We will also still be offering digital coaching sessions, for which participants have to register to receive an individual consultation within 30 minutes.
You have already approached rpc – The Retail Performance Company as a partner for this venture. How was the preparatory collaboration?
Christoph Rapp: We initially got talking on the subject of the humanoid robot Pepper and found that we had many synergies. We see retailers as a major target group in addition to the sports brands, where there are many opportunities in digitalization. rpc has solutions for this target group, which makes it possible to combine rpc's expertise with the Digitize Summit platform and access to sports brands and retailers.
What do you see as the biggest opportunity with Pepper?
Christoph Rapp: I think it is ultimately about differentiating oneself from the pure online players in retail. If you listen to the presentation by Günther Althaus from the ANWR Group, the largest sports retailer, it's all about the customer experience. And that is what bricks-and-mortar retail needs: A customer experience that complements the entirely different online experience. And it is here that robot Pepper is enormously important as a component in interaction with customers.
What exhibitors are on board at the ISPO Digitize Summit?
Christoph Rapp: This, too, is based on the results of the digital readiness checks. Payment has always been a big topic, which is why we have WireCard and Amazon Pay, two partners active in precisely this field.
There are also some start-ups represented, offering new solutions. We also have a range of established brands offering innovative products such as Icaros as well as classic brands like Sony and Epson, which provide digital technologies for retail. There is also Foursource, which offers a different point in the value chain.
What is Foursource's approach? Could you expand on that for us?
Christoph Rapp: Foursource is a digital B2B purchasing platform in the clothing industry. Its goal is to create more transparency and standards in the global, highly fragmented purchasing markets and make their processes better and more simple. Foursource connects manufacturers with buyers and creates proximity through its innovative global approach. This makes it possible for all customers to be visible and accessible to buyers all year round.
Could you draw an initial conclusion?
Christoph Rapp: We are on the right track with the format. The feedback from partners and visitors also confirms that more needs to be offered in this direction. Günther Althaus said that, in fact, all its retailers should be represented at the ISPO Digitize Summit – after all, whoever sleeps through digitalization will not be equipped for the future. To conclude, I would say that we are on the right track with the format and will also integrate this in our other platforms such as ISPO Munich. The ISPO Digitize Summit will, of course, also be taking place again in 2019.
What will collaboration with rpc look like in the future?
Christoph Rapp: After the success of this first event, digitalization in the sports industry will remain a priority after the ISPO Digitize Summit at the end of June. In Munich, the 2019 format will be relaunched and will be integrated into the existing platforms ISPO Munich and OutDoor by ISPO. We would be delighted to continue to support the sports industry in its digital transformation in 2019, too, together with our partner rpc. Since both companies also have a strong presence in China, initial discussions are also underway to cooperate in this market.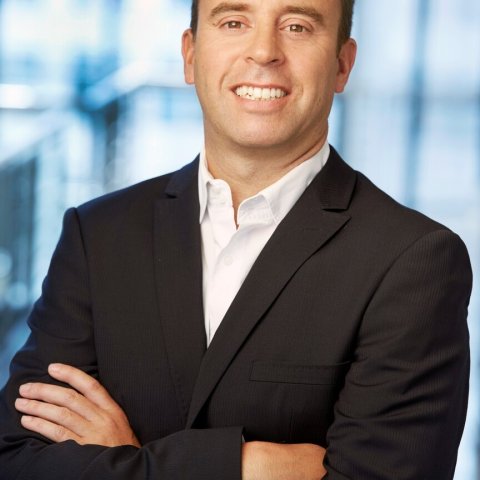 Christoph Rapp, International Sales & Retail Manager at ISPO
Messe München has launched ISPO Digitize to give you the chance of making sustainable use of the opportunities offered by digitalization. It is more than just an event – it sees itself as a platform for the future of the industry.
other interesting insights