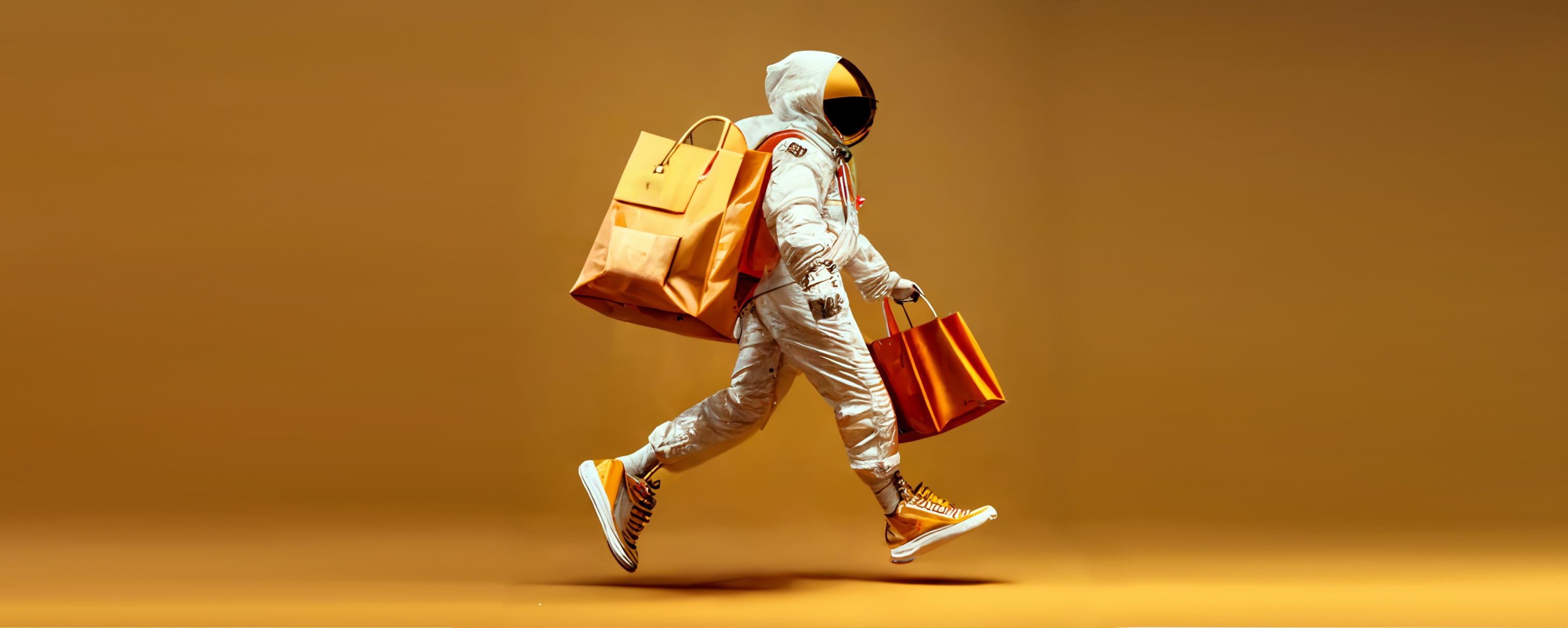 Insight
AI + Creativity
= Cre(AI)tivity
In a period where AI is becoming more present in our work, this article highlights how new creativity can be supported by AI tools.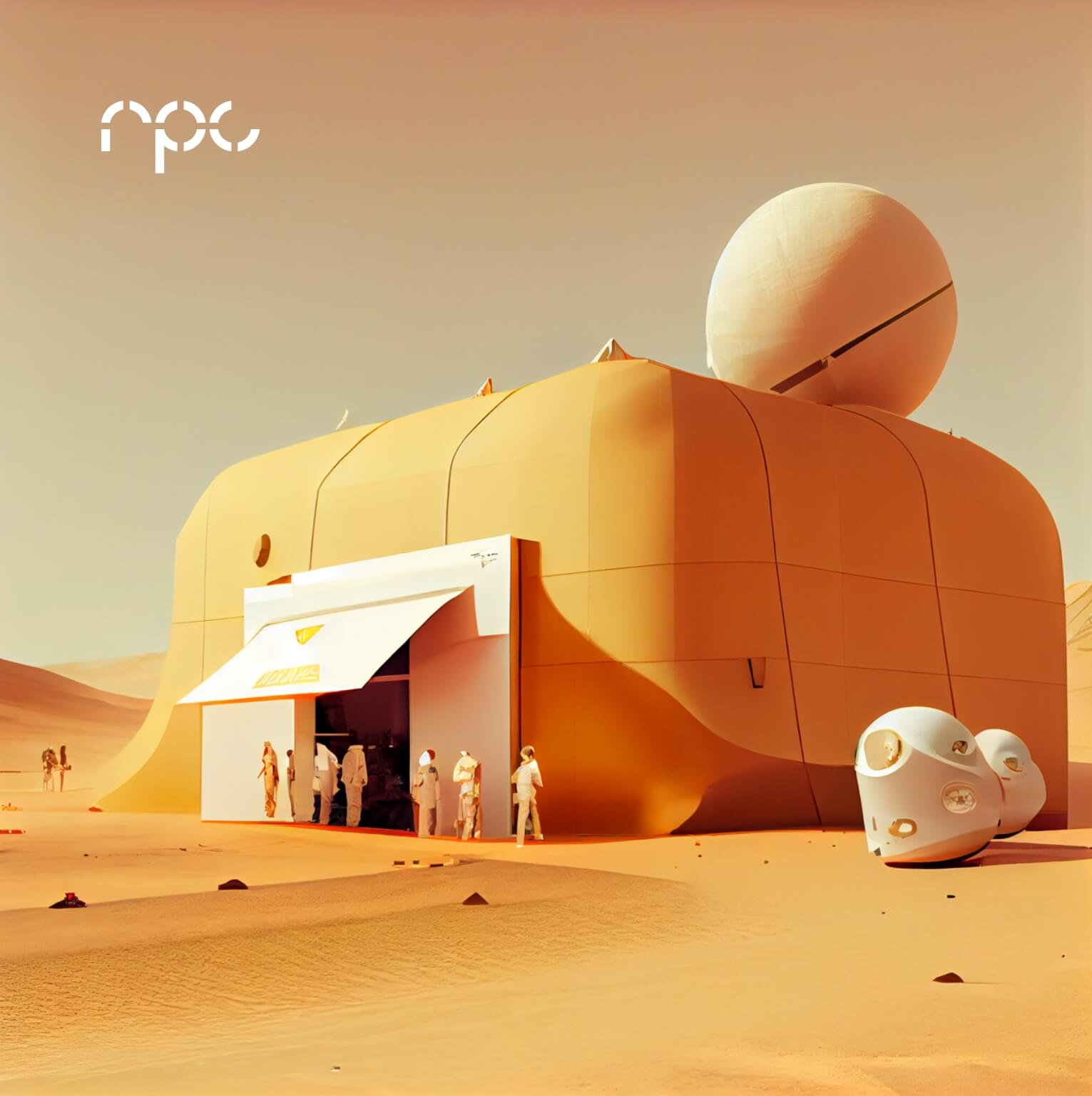 created with Midjourney by rpc
Inside the rpc creative studio CXD, we are currently testing and discussing the creative processes and possibilities of various new AI tools available, focusing on where we can create more value for brands and retail environments in the digital and physical space.
From digital marketing to retail interior design, we are excited to go beyond the traditional and work with new generative AI tools to bring a different twist to our creations. In a future where everybody has access to generative AI, we strongly believe that creative authenticity, a personal touch and a signature style still will make the difference.
Discover more in the following article.
Setting the stage (disruption of every marketing touchpoint from conception to implementation)
AI technology and generative AI have been around for some years now, however, the recent progress in machine learning and automated image composition has opened doors for such tools to be available for the consumer markets. Generative AI is a specific subfield of AI that focuses on creating machines or algorithms that can generate content autonomously. This can include text, images, videos, music, and even entire virtual worlds.
For the last year we've been seeing the rise of more and more AI tools which are disrupting our traditional ways of creating and thinking. Artificial intelligence capabilities have expanded from language generative OpenAI like ChatGPT to versatile text to image generated art like Midjourney AI or DALL-E. The surge of these new tools will disrupt in many ways how we operate across industries. The abundance of AI tools that recently appeared on the market is giving professionals, designers and creators new tools and perspectives in creating as well as helping them with saving time on certain tasks.
Welcome to a new era of Cre(AI)tivity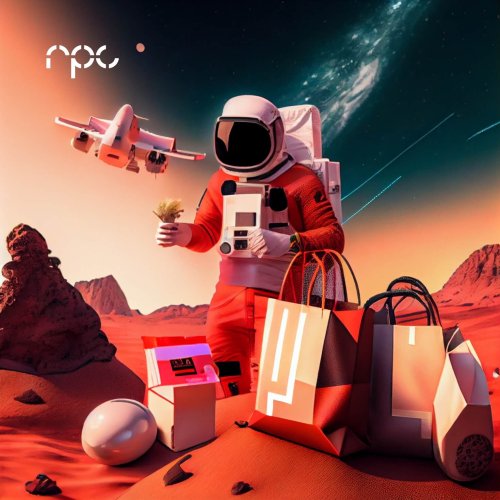 created with Midjourney by rpc
As industries and technology evolve, creative processes must follow and venture into new territories to discover fresh perspectives and untapped potential. Today, traditional methods are being challenged by a wave of AI-driven communities and early adopters, who are paving the way for new ways of creating.
We think it is only a matter of time before these transformative forces reach every aspect of marketing, from conception to implementation. In fact, we also believe that sooner rather than later most marketing touchpoints will be fundamentally reshaped by the new AI tools in reach.
To achieve these radical changes, we think that three main change vectors will be instrumental in supporting the creative process aided by generative AI.
Guidance & recommendations: asking the right question and writing that specific "prompt"
In the process of creating new brand assets, generative AI will play an important role in helping creatives to "pick and choose" the right look for brand personality and values. This can be done using different AI tools.
A set of multiple AI generated images or logo options can be the starting point of a new creative process. The biggest focus will not be "giving the right answer", but "asking the right question". This could outline the shift in creative design methodology that will differentiate itself from the traditional ways.
A future differentiator will be the ability to ask the right question, write a specific prompt and spend time with the tools to understand and learn how it works.
Inspiration for new content creation
The use of AI tools in creation and inspiration will be one of the most used touchpoints in marketing and brand experience. We've already seen brands & brand agencies experimenting with AI art, like in the case of the first entirely AI drawn cover of Cosmopolitan. It was drawn by DALL-E in 20 seconds.
Another example would be Heinz' "A.I Ketchup" where the creative agency asked an image generative AI to draw a bottle of Ketchup, which turned out to look like a bottle of Heinz Ketchup, and then was used to create one of their latest AI campaigns. A lot of unseen work and mood boards for digital marketing content, new retail spaces and product design will be created to support fast decision making in the creative process.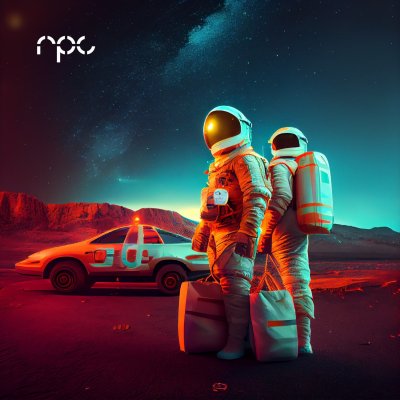 created with Midjourney by rpc
Starting from copyright and ending up with image creation, these processes of asking the Open AI chatbot the right question and writing the right "prompt" to Midjourney or DALL-E will take center stage and replace traditional google search, desk research or mood boards.
Fast moving creativity
As we enter a new era, we find ourselves at the forefront of a new wave of exploration into the creation of possible aesthetics. Content creators, marketing teams and brand designers now have the ability to prototype fast, test and refine their work and to fine-tune the optimal copyright, art direction, and overall look and feel. This process was accomplished in record time and with improved efficiency.
The significant value of rapid prototyping and countless potential outcomes within mere seconds will undoubtedly encourage brand and marketing teams to mix and match styles to bring new and valuable branded content to life. This may include new logos, digital campaigns content, and even retail design that can be generated fast in the first concept phases of the design.
This exciting technological advancement has opened up a world of possibilities for the creative industry, as AI tools have begun to redefine what is possible in brand and design communication, both in digital and physical spaces. With the power to revolutionize how content is created, new ways to work and aesthetics can be unlocked by the early adopters.
Important take aways: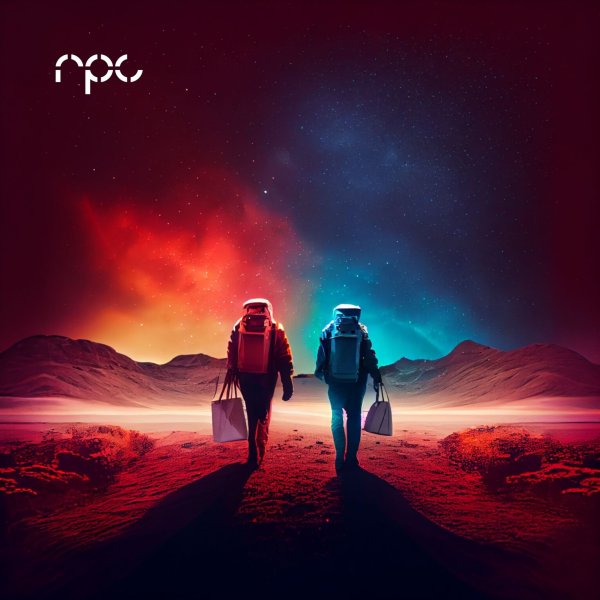 created with Midjourney by rpc
Understanding and fast adaptation of this new landscape and integrating AI in the creative process will be paramount to have a full overview of the new possibilities for brands and retailers. Beside this, taking into account the risks that range from data, intellectual property rights or the possibility of simple lack of content originality will decide the next evolutionary steps and adoption of future tools.
It's more than ever important that writing style, personal approach, and creative vision that will drive uniqueness in a world where everybody has access to different AI generative tools. As we look ahead, we can see that the creative process for branding & marketing will undergo a profound transformation in the future.
Sources
– All pictures were created with Midjourney by rpc
– https://www.cosmopolitan.com/lifestyle/a40314356/dall-e-2-artificial-intelligence-cover/
– https://www.youtube.com/watch?v=LFmpVy6eGXs&ab_channel=Heinz 80% human, 20% Ai Chat GPT, Copymatic