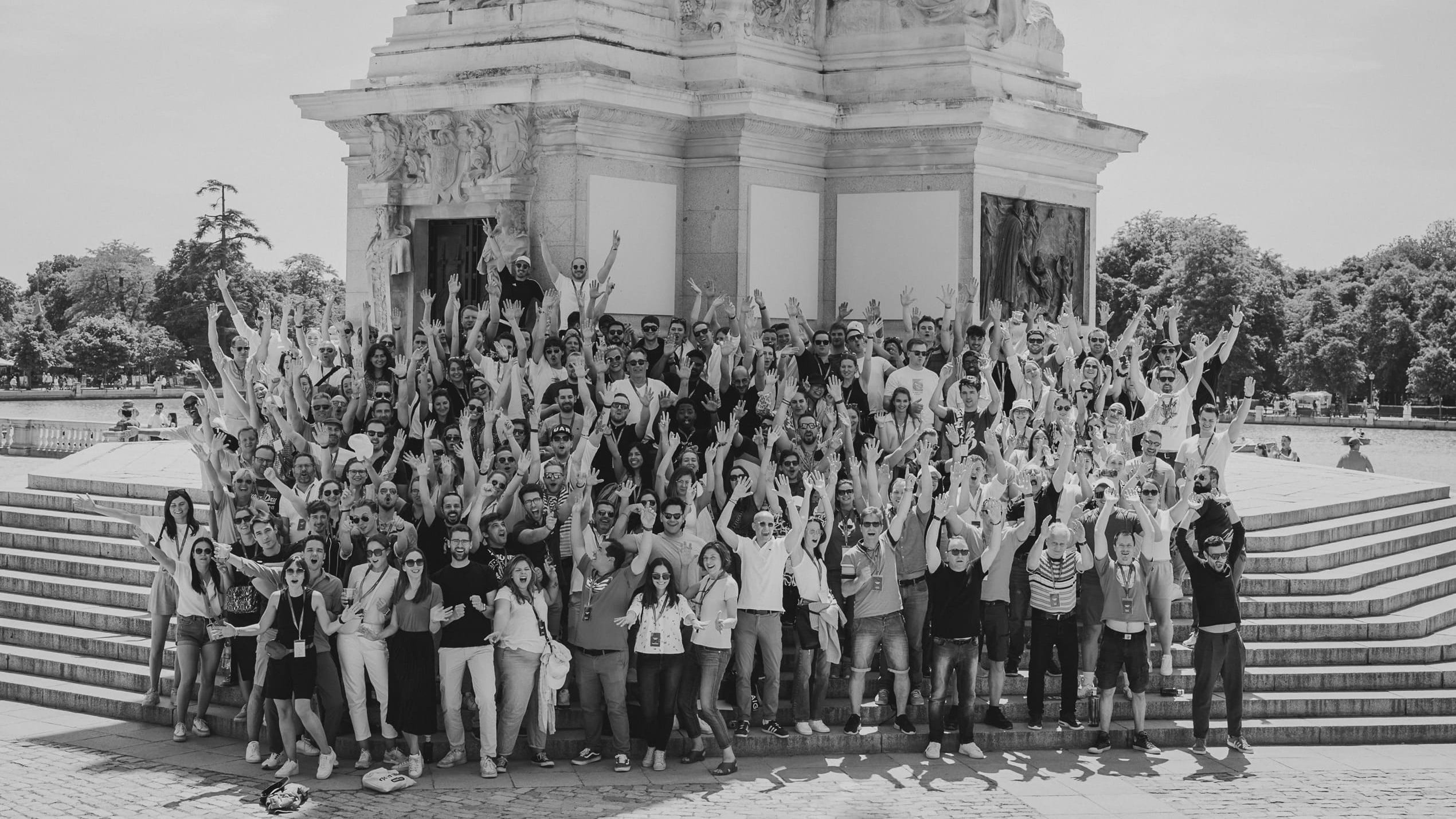 Career

Working at rpc
At rpc, we pride ourselves on achieving the perfect mix: a list of renowned clients, tough-as-nails project management and a workplace that feels like a startup. We care about aspects like team spirit and a positive atmosphere. Throw in flat hierarchies, real and honest communication, flexible hours and countless amazing projects in the retail sector and you'll find we have a lot to offer. Discover what else makes rpc a great place to work!
Our peop
le values
Be ready
at rpc anything can happen anytime
Be part of it
it takes many hands to build a company
What to expect when you apply
Send us your application
You can either apply for a specific opening or send us an unsolicited application through our online tool. We'll send you a confirmation email on receiving your application.
Review phase and feedback
Our recruiters review your CV (mandatory), cover letter and other materials (optional) and consult with the relevant departments. We strive to provide prompt feedback within 14 days.
Phone
interview
Next, one of our recruiters schedules a brief 20 to 30-minute call to get a feel for your current situation and future goals. We also use this time to clarify any questions you may have.
First in-person interview
This one-hour interview is usually conducted by peers from the relevant department. At this stage, we mainly want to see how you would fit into the team, but we'll probably talk a little business, too.
Follow-up
interview
If you haven't yet, you will now get to know our management. This in-depth conversation (60 to 90 minutes) is about identifying your experience and strengths in order to find the perfect role for you.
Hurray – you're on the team!
If both sides come to a positive assessment, we look forward to sending you an offer. With a little luck, we can welcome you as a new team member in the near future.
Preparing for your interview and faqs

What does rpc expect from me?
The goal of the interview process is twofold: on the one hand, we want to learn more about your professional expertise and experience. On the other, we want to understand what makes you tick – and what you're looking for at this point in your career. Sample projects or situations describing past positions can be helpful at this stage.
What can I do to prepare?
In our experience, authenticity and honesty are the most important ingredients in an interview – and that applies to everyone at the table. Before we chat, we recommend you take some time to reflect on your wishes and what is especially important to you.
Will I have to take an assessment test?
If you are applying for a consulting position, you may be asked to work on a case during one of the in-person interviews. Our cases involve topics and challenges relevant to rpc and we ask candidates to complete them on-site. Don't worry, we never do stress tests or generic brain teasers.
What about on-site trial days?
Sometimes we do use trial days as a supplement to the application process. This also lets you get an inside look at us as an employer.
Is the recruiting process the same for all openings?
The recruiting process can vary depending on the specific position. We strive to make every experience and process as individual as possible.
Who can I contact with questions?
If you have questions about the application process or a specific opening, please send an email to career@rpc-partners.com. We will forward your query to the right person, who will get in touch asap.